Integrisani koncept analize uspešnosti projekata u funkciji unapređenja upravljanja znanjem u projektnom okruženju
An integrated project success analysis concept for the improvement of knowledge management in project environment
Doktorand
Todorović, Marija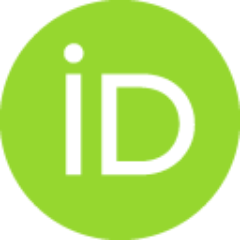 Mentor
Petrović, Dejan
Članovi komisije
Mihić, Marko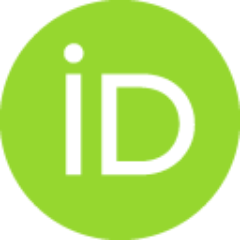 Bojović, Nebojša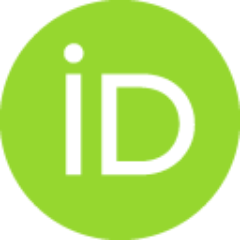 Sažetak
Pregledom literature i dosadašnjih istraživanja utvrñeno je da samo mali broj organizacija sistematski uspeva da identifikuje i prenese znanje iz projekata u sledeće projekte, ali i da su performanse projekta u jakoj sprezi sa elementima znanja. Pored toga, može se zaključiti i da se znanje kreira učenjem u okviru projekta i učenjem od drugih projekata, kao i da upravljanje projektnim znanjem treba da bude integrisano sa ostalim procesima upravljanja projektima. Kao glavni uzroci neefikasnog upravljanja znanjem u projektnom okruženju ističu se: činjenica da su organizacije pre orijentisane na zadatak nego na učenje i slaba analiza uspešnosti projekta i evidencija postignutih rezultata. S obzirom na nedovoljno razvijenu naučnu podršku za primenu analize postignutih rezultata projekta i nivoa uspešnosti projekata, predmet istraživanja u ovoj doktorskoj disertaciji je analiza uspešnosti projekata i ispitivanje uticaja rezultata sprovedene analize uspešnosti projekata na upravljanje znanje
...
m u projektnom okruženju. U disertaciji je predstavljena sinteza i pregled teorijske osnove koncepta analize uspešnosti projekata kao i empirijsko istraživanje koje vodi ka formiranju integrisanog koncepta za merenje i analizu uspešnosti projekata. Empirijsko istraživanje je sprovedeno u Srbiji, u organizacijama koje u okviru svog poslovanja realizuju projekte. Istraživanjem je dokazano da postoji značajna veza izmeñu načina sticanja i prenošenja znanja sa prethodnih projekata i definisanja uspeha projekta, načina na koji se meri uspeh projekta i na koji se evidentiraju rezultati merenja uspeha projekta. Rezultati istraživanja potvrñuju glavnu hipotezu koja glasi da Analiza uspešnosti projekata merenjem performansi, sprovedena na sistemski ureñen način, doprinosi efektivnom i efikasnom upravljanju znanjemu projektnom okruženju. Na osnovu rezultata istraživanja koncipira se sistemski pristup analize uspešnosti projekata, koji se bazira na postojanju veze izmeñu navedenih elemenata i potrebe za njihovom formalizacijom. Predstavljeni koncept je primenjen na projektu u oblasti informacionih sistema i tehnologija, pri čemu je ukazano je na prednosti i ograničenja primene koncepta na primeru projekta iz prakse.
After conducting the literature overview and completing the related research, it is established that only a limited number of organizations has managed to systematically identify and transfer project knowledge to future projects, as well that project performances are intensively related to certain elements of knowledge. In addition, we can also conclude that knowledge is created through the learning process in each project, as well as that project knowledge management needs to be integrated with other project management processes. The main causes of inefficient project management in project environment are: the fact that organizations are more focused on the task at hand than on the learning process, inadequate analysis of project success and the process of filing project results. Having in mind the insufficiently developed scientific support for using project result analysis and project success results, this doctoral dissertation focuses on analyzing project success and examining the
...
influence of the results of project success analysis on knowledge management in project environment. The dissertation also features the synthesis and overview of theoretical basis for the project success analysis concept, as well as an empirical research that leads to the establishing of an integrated concept for measuring and analyzing project success. The empirical research was conducted in Serbia, on a sample of organizations focused on project management. The research proved that there is a significant connection between the way in which knowledge is gathered and transferred from previous projects and the way in which we define project success and file project success results. The research results also confirms the main hypothesis: Project success analysis based on measuring project performances, if conducted systematically, contributes to the effective and efficient knowledge management in project environment. If we take a look at research results, it is possible to establish a systematic approach to project success analysis, based on the relation between the said elements and the need for their formalization. The concept presented here was implemented in a project focusing on information systems and technologies. In addition, the dissertation also presents advantages and disadvantages this concept offers by analyzing the said project.
Fakultet:
Универзитет у Београду, Факултет организационих наука
Datum odbrane:
27-12-2013
Projekti:
Ključne reči:
Aanaliza uspešnosti projekata / Project success analysis / concept / knowledge management / project environment / koncept / upravljanje znanjem / projektno okruženje