Modeliranje obuke u oblasti integrisanih poslovnih rešenja zasnovano na konceptu radionice
Modeling of training in the field of the integrated business solutions based on the workshop concept
Author
Pantelić, Ognjen
Mentor
Vujošević, Mirko
Committee members
Bečejski-Vujaklija, Dragana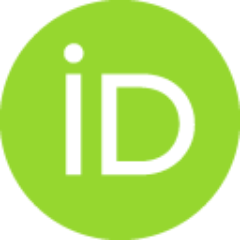 Luković, Ivan

Abstract
Tokom poslednjih nekoliko decenija stabilizovalo sa dosta različitih sistema planiranja resursa preduzeća ERP (Enterprise Resource Planning). ERP sistemi se danas koriste u velikom broju uspešnih poslovnih sistema i daju podršku poslovnim procesima, prate svetske standarde poslovanja i nude mogućnosti integracije sa drugim alatima neophodnim za poslovanje. Organizacije se susreću sa nedovoljnom iskorišćenosti ERP sistema zbog nerazumevanja same uloge poslovnog informacionog sistema od strane zaposlenih, kao i zbog neadekvatne obuke, nedostatka motivacije, ali i njihovog psihološkog otpora prema ERP sistemima. Adekvatna obuka bi trebalo da utiče kako na podizanje nivoa iskorišćenosti ERP sistema u praksi, tako i na savladavanje psiholoških faktora. Predmet istraživanja disertacije je analiza primene integrisanih softverskih rešenja i njihovog iskorišćenja u praksi, kao i utvrđivanje generičkog modela za obuku, putem kojeg će subjekti obuke, kroz radionicu, moći da savladaju kompleksnost
...
poslovnih informacionih sistema. On predstavlja značajan predmet izučavanja pošto su i istraživanja ukazala da obuke koje su realizovane u organizacijama nisu potpuno prošle na testu prenosa znanja na određeni posao i konkretnu ulogu u organizaciji. Ulaganje u trening i lični razvoj zaposlenih, treba da obezbedi ostvarivanje poslovnih ciljeva i da poboljša rezultate poslovanja. Osnovna hipoteza od koje se polazi u istraživanju je da stepen efikasnosti poslovnih informacionih sistema nije na zadovoljavajućem nivou, i da bi mogao biti na višem nivou, pa je neophodno posebnu pažnju usmeriti obuci za rad sa takvim sistemima i potpunom iskorišćenju njihovih potencijala. Iz ove osnovne hipoteze proizilaze i naredne pojedinačne hipoteze. Postojeći sistemi u kojima se klasičnim metodama obuke pokušava podići nivo obučenosti subjekata, ne daju zadovoljavajuće rezultate. Takođe, moguće je projektovati generički model radionice, koji će biti pogodan za obuku za poslovne procese, korišćenjem konkretnog ERP sistema. Realizacija konkretnog modela kroz Microsoft Dynamics NAV treba da odgovori na postavljene zahteve za izvođenje obuke i da na adekvatan način prati realizaciju poslovnih funkcija. Podizanje nivoa obuke subjekata trebalo bi da dovede do boljeg razumevanja uloge pojedinca u poslovnom sistemu i efikasnijeg korišćenja poslovnog informacionog sistema, što bi za rezultat imalo i veću efikasnost poslovnog sistema...
Over the past few decades, many different enterprise resource planning (ERP) systems have been stabilized. Today, ERP systems are used in a great number of successful business systems and they provide business process support, keep track of international business standards, and offer the possibility of integration with other tools necessary for conducting business. Organizations encounter with inadequate utilization of ERP systems due to misunderstanding of the business information system's role by the employees, as well as their inadequate training, lack of motivation, and psychological resistance towards ERP systems. Adequate training should result not only in an increased level of utilization of ERP systems in practice, but it should overcome psychological factors as well. The dissertation's object of study is the analysis of application of integrated software solutions and their degree of utilization in practice, as well as the establishment of a generic training model that would t
...
hrough a workshop allow training subjects to master the complexity of business information systems. It is an important subject of study because studies have shown that the training implemented in organizations did not fully pass the test of transmitting knowledge onto a specific job and specific role within an organization. Investing into training and personal development of employees is meant to ensure that business goals are achieved, and that business results are improved. The main hypothesis, on which the research is based, is that the degree of efficiency of business information systems is not at a satisfactory level, that it could be higher, thus it is necessary to dedicate special attention to training for work with these systems, and utilization of their full potentials. The following individual hypotheses derive from the given basic hypothesis. The existing systems, in which traditional training methods are used in an attempt to raise the level of training of the subjects, are not providing satisfactory results. It is also possible to design a generic workshop model, which will be suitable for business process training through the use of a specific ERP system. Realization of the specific model through Microsoft Dynamics NAV is meant to provide an answer to the set demands for conducting training, and to monitor the implementation of business functions in an adequate manner. Raising the level of training of employees should lead to better understanding of an individual's role within a business system, as well as greater efficiency in the use of a business information system, which would result in greater efficiency of the entire business system...
Faculty:
Универзитет у Београду, Факултет организационих наука
Date:
24-08-2013
Keywords:
Poslovni informacioni sistem / Bussines information system / ERP sistem / Metode obuke / Obrazovanje / Trening / ERP system / Training methods / Education / Training