Funkcionalizovani materijali na bazi ugljeničnih nanocevi
Functionalized materials based on carbon nanobutes
Author
Cvetićanin, Jelena
Mentor
Ćirić-Marjanović, Gordana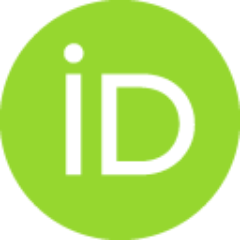 Committee members
Nešković, Olivera
Holclajtner-Antunović, Ivanka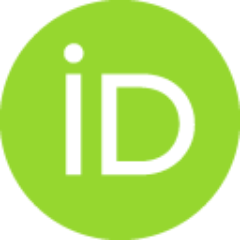 Joksić, Gordana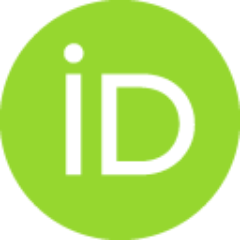 Abstract
Ugljenicne nanocevi (CNT) predstavljaju jedinstvene jednodimenzione makromolekule. Obzirom da zahvaljujuci svojoj karakteristicnoj strukturi pokazuju neobicne osobine, te da postoje mogucnosti njihove primene u razlicitim oblastima, to je razvoj i unapreenje metoda za dobijanje novih materijala na bazi ugljenicnih nanocevi od velikog znacaja. Cilj istraživanja u okviru ove disertacije je ispitivanje razlicitih metoda precišcavanja ugljenicnih nanocevi, razvoj nove metode za funkcionalizaciju ugljenicnih nanocevi klasterima srebra cime bi se dobili novi funkcionalizovani nano materijali, te ispitivanje genotoksicnosti ugljenicnih nanocevi. Za precišcavanje ugljenicnih nanocevi primenjene su dve razlicite metode. Prva metoda predstavlja kombinaciju žarenja i tretiranja kiselinom, a druga se zasniva na korišcenju polimera. Za karakterizaciju uzoraka pre i posle precišcavanja korišcena je SEM mikroskopija. U cilju uspešne funkcionalizacije ugljenicnih nanocevi klasterima srebra, primenjena
...
je jednostavna i efikasna jednostepena metoda funkcionalizacije jednoslojnih ugljenicnih nanocevi (SWCNT) i višeslojnih ugljenicnih nanocevi (MWCNT) korišcenjem gama zracenja. Po prvi put, poli(vinil alkohol) (PVA) je uspešno korišcen za redukciju metalnih jona srebra bez prisustva bilo kog drugog redukujuceg agensa. Funkcionalizacija se odvija vezivanjem polimera za površinu CNT i simultanom redukcijom Ag+ jona pod dejstvom gama zracenja. Osim razvoja metode za funkcionalizaciju CNT cilj istraživanja je bio i da se ispita potencijal dva razlicita hemijska puta funkcionalizacije i redukciona sposobnost razlicitih redukcionih vrsta nastalih pod dejstvom gama zracenja. Opticke osobine dobijenih uzoraka i mehanizam funkcionalizacije CNT su ispitani korišcenjem UVvis i FTIR spektroskopije. Funkcionalizovane CNT su vizuelizovane korišcenjem mikroskopskih tehnika TEM i STM. Prisustvo Ag u uzorcima funkcionalizovanih nanocevi je potvreno i korišcenjem EDX tehnike. Da bi se ispitala stabilnost i velicina radioliticki dobijenih klastera srebra kojim su funkcionalizovane CNT korišcena je metoda MALDI TOF masene spektrometrije i vršena su teorijska ab initio izracunavanja. Osim potvrde o stabilnosti dobijenih klastera, MALDI TOF masena spektrometrija ukazuje na odreene klastere posebne stabilnosti što je vezano za elektronsku konfiguraciju klastera, što su potvrdila i teorijska izracunavanja...
Carbon nanotubes (CNT) represent unique one-dimensional macromolecules. Since due to its characteristic structure they are showing unusual properties and that there are possibilities of their application in various fields, the development of methods for obtaining new materials based on carbon nanotubes is of great importance. The goal of investigation in this thesis is an investigation of different carbon nanotube purification methods, development of a new method of functionalization of carbon nanotubes with silver clusters with the aim of obtaining new functionalized nanomaterials, and the investigation of genotoxicity of carbon nanotubes. Two different methods of carbon nanotubes purification were applied. First method is a combination of etching and acid treatment, and the other method is based on using of polymer. For characterization of the samples before and after purification, SEM microscopy was used. With the aim of successful functionalization of carbon nanotubes with silver c
...
lusters, simple and efficient one-step functionalization method of single walled carbon nanotubes (SWCNT) and multi walled carbon nanotubes (MWCNT) using gamma irradiation was used. For the first time, poly(vinyl alcohol) PVA is successfully utilized to reduce silver (Ag) metal ions without having any additional reducing agents. Functionalization takes place through anchoring of the polymer to the surface of CNT and simultaneous reduction of Ag+ ions under the -irradiation. Beside development of the method for functionalization of CNTs the aim of this investigation was also to investigate the potential of two different chemical routes and the reduction ability of different reduction species produced under the -irradiation. Optical properties of as-prepared samples and CNT functionalization mechanism were investigated using UV–vis and FTIR spectroscopy. Functionalized CNT were visualized using microscopic techniques: transmission electron microscopy (TEM) and scanning tunneling microscopy (STM). Also, the presence of Ag in the samples of functionalized carbon nanotubes was confirmed using energy dispersive X-ray spectroscopy. In order to investigate the size and the stability of radioliticaly produced silver clusters which functionalized CNTs, MALDI TOF mass spectrometry method and theoretical ab initio calculations were applied. Except the information about the stability of obtained clusters, MALDI TOF mass spectrometry indicates some clusters of particular stability, related to the cluster's electronic configuration, which was also confirmed by theoretical calculations...
Faculty:
Универзитет у Београду, Факултет за физичку хемију
Date:
22-11-2013
Projects:
Keywords:
ugljenicne nanocevi / carbon nanotubes / functionalization / silver clusters / genotoxicity / funkcionalizacija / klasteri srebra / genotoksicnost