Ispitivanje kinetike i modeliranje reakcije kalijum-jodida i vodonik-peroksida u kiseloj sredini
The Kinetic investigations and modeling of potassium iodide and hydrogen peroxide reaction in acidic medium
Author
Milenković, Maja C.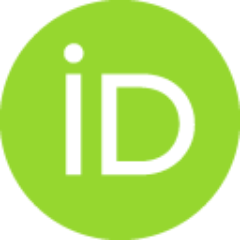 Mentor
Stanisavljev, Dragomir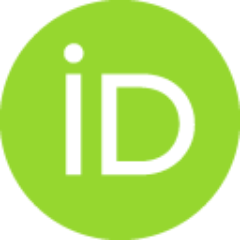 Committee members
Čupić, Željko D.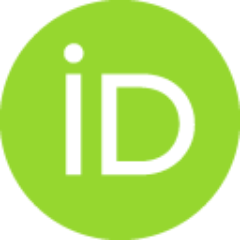 Kolar-Anić, Ljiljana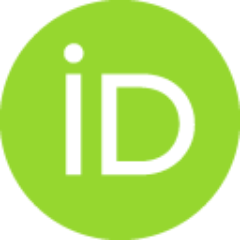 Dondur, Vera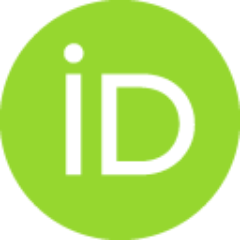 Mojović, Miloš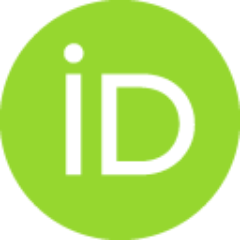 Abstract
Ispitivanje kinetike i modeliranje reakcije izmeĊu kalijum-jodida i vodonik-peroksida izvršeno je u kiseloj sredini (pH= 3,03) na sobnoj temperaturi. Korišćenjem EPR spin trap tehnike i upotrebom spinskih hvataĉa BMPO i DEPMPO, u ovom radu, su detektovane reaktivne kiseoniĉne radikalske vrste (HO• i HOO•) u kalijum-jodid – vodonik-peroksid sistemu. Detekcija radikala ĉini dobru osnovu za postavku novog detaljnijeg, radikalskog modela reakcije izmeĊu kalijum-jodida i vodonik-peroksida. Postavljanjem eksperimenta za istovremeno praćenje ĉetiri reakcione vrste, I-, I2, I3- i O2 i konstrukcijom odgovarajućih kinetiĉkih krivih omogućena je provera postuliranog radikalskog modela. Postulirani radikalski model ima neradikalsko jezgro, koga ĉine ĉetiri hemijske jednaĉine (6 reakcija raĉunajući i povratne), literaturno neraskidivo povezane sa ispitivanim sistemom. Radikalski model ima 18 reakcija (12 radikalskih + 6 neradikalskih) od ĉega je ĉak 15 konstanti brzina preuzeto iz literature, a pre
...
ostale tri su optimizovane u ovom radu. Dobijeni rezultati pokazuju da uvoĊenje radikalskih vrsta u modeliranje reakcije izmeĊu kalijum-jodida i vodonik-peroksida znaĉajno povećava slaganje eksperimentalnih i simuliranih kinetiĉkih krivih, prvenstveno za kiseonik. Iako na poĉetku prisutne u maloj koncentraciji, reaktivne vrste radikala mogu da iniciraju i povezuju razliĉite reakcione puteve i time utiĉu na tok reakcije. U reakciji izmeĊu kalijum-jodida i vodonik-peroksida u kiseloj sredini na sobnoj temperaturi, doprinos slobodnih radikala se direktno ogleda u koliĉini izdvojenog kiseonika (jodne vrste se solidno simuliraju i neradikalskim modelom, tj. neradikalskim jezgrom). UvoĊenje radikalskih reakcija omogućuje detaljniji uvid u odvijanje ispitivanog procesa i njegovu kontrolu, a budući da je ispitivana reakcija deo mnogo sloţenijih sistema otvaraju se novi pravci u modeliranju njihove kinetike.
The investigation and modeling of reaction between potassium iodide and hydrogen peroxide is performed at room temperature in acidic medium (pH= 3,03). Reactive oxygen species (HO• and HOO•) were directly detected in iodide-hydrogen peroxide reaction system by using EPR spin-trap technique with BMPO and DEPMO spin trap. Free radical detection is the most important part in this dissertation because it gives good starting point for new radical model of the reaction between potassium iodide and hydrogen peroxide. The postulated radical model was successfully tested by using experimental monitoring for reaction species I-, I2, I3- and O2, and by the construction of the kinetic curves for these species. Postulated radical model has non-radical core formed from four chemical reactions which are strongly connected with the investigated system as well as with literature. The radical model has 18 reactions and the values of rate constants for 15 of them were obtained from the literature, but th
...
e values of rate constants for other 3 reactions were estimated by optimization process during simulations in this dissertation. The experimentally obtained results demonstrate that introduction of radical species in the modelling of potassium iodide – hydrogen peroxide reaction significantly increases agreement between experimental and simulated results for oxygen (iodine species are well simulated without radicals). While free radicals are present in small amount at the begging of the reaction, their concentration as well as their influence on the reaction course can be significantly increased trough radical loops and propagation steps. In the reaction between potassium iodide and hydrogen peroxide in acidic medium at room temperature, the contribution of radical species can be noticed by the amount of the created oxygen (simulation of the iodine species can be performed very well by the non-radical model or in other words non-radical core). The introduction of the radical reactions provid detailed insight into the investigated process and its control, furthermore the analyzed reaction represents one part of the very complex chemical systems and new directions in modeling are opened.
Faculty:
Универзитет у Београду, Факултет за физичку хемију
Date:
15-11-2013
Keywords:
kalijum-jodid / potassium iodide / vodonik-peroksid / EPR / reaktivne kiseoniĉne vrste / hidroksil radikal / hidroperoksil radikal / oscilatorni sistemi / jodatni oscilatori / hydrogen peroxide / EPR / reactive oxygen species / hydroxyl radical / hydroperoxyl radical / oscillatory systems / iodate oscillators