Primena novih katodnih materijala za izdvajanje vodonika dobijenih elektrohemijskim taloženjem Ni i Co sa Mo i W i ispitivanje uticaja mikrotalasnog polja na njihova fizičkohemijska svojstva
New cathode materials for hydrogen evolution produced by electrochemical codeposition of Ni and Co with Mo and W - influence of microwave radiation on their physicochemical properties
Author
Tasić, Gvozden
Mentor
Stanisavljev, Dragomir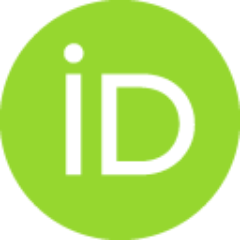 Committee members
Marčeta-Kaninski, Milica
Jović, Vladimir
Pašti, Igor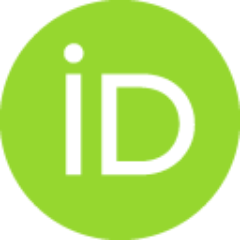 Abstract
Fosilnih goriva, trenutno osnovnog svetskog energenta, ima sve manje. Pored toga, njihova upotreba je praćena emisijom gasova staklene bašte, pre svega ugljen dioksidom, zagađenjem životne sredine i pojavom globalnog zagrevanja. Kako su potrebe za energijom sve veće, u svetu se intenzivno radi na razvoju energetskih sistema zasnovanih na tzv. obnovljivim izvorima energije (Sunce, vetar, biomasa, itd). Upotreba ovih energenata postavlja pitanje medijuma za skladištenje energije, transport i efikasnu upotrebu na mestima značajno udaljenim od ovih tzv. primarnih izvora energije. Vodonik je trenutno najbolji kandidat za funkciju ovakvog medijuma u svim budućim enegretskim konceptima. Budućnost ekonomije zasnovane na vodoniku u velikoj meri zavisi od cene vodonika na svetskom tržištu, tj. od njegove jeftine, efikasne i dovoljno brze proizvodnje. Trenutno se preko 90% vodonika dobija iz fosilnih goriva, pre svega procesom reforminga zemnog gasa vodenom parom. Kao pandan ovom procesu sve više
...
se razvijaju i komercijalizuju metode elektrolize vode, među kojima prednjači alkalna elektroliza, kao ekološki prihvatljive alternative koja omogućava upotrebu obnovljivih izvora u procesu proizvodnje ovog energenta. Alkalna elektroliza zahteva upotrebu električne energije te je stoga skupa, neefikasna (oko 40% u odnosu na primarnu energiju) i spora metoda dobijanja vodonika. Jedan od načina za povećanje efikasnosti ovog procesa je razvoj novih elektrokatalitičkih materijala čijom bi se upotrebom smanjio nadnapon na elektrodama. Komercijalno dostupni alkalni elektrolizeri obično imaju elektrode od niklovanog nerđajućeg čelika ili čistog nikla. Brojerova teorija intermetalnih veza predviđa sinergetski efekat na katalitičku aktivnost za reakciju izdvajanja vodonika, kada se kombinuju dva d-metala. Legure ovog tipa mogu da pokažu aktivnost veću u odnosu na pojedinačne metale a u nekim Doktorska disertacija Gvozden Tasić vi slučajevima i veću u odnosu na aktivnost plemenitih metala, koji su se pokazali kao najbolji katalizatori za ovu reakciju. U okviru ove doktorske disertacije ispitana je mogućnost upotrebe legura na bazi kombinacije prelaznih metala Ni-W, Co-W i Ni-MoO2 kao katoda za alkalnu elektrolizu, kao i metoda in situ aktivacije alkalne elektrolize jonskim aktivatorima na bazi Ni-Mo, i Co-W. Posebna pažnja je posvećena ispitivanju uticaja mikrotalasnog polja na proces elektrohemijskog kotaloženja Co-W legura, njihovu morfologiju, elementarni sastav i katalitičku aktivnost. Utvrđeno je da se primenom pomenutih jonskih aktivatora može značajno smanjiti potrošnja električne energije u procesu alkalne elektrolize. U pojedinim slučajevima i do 20 %. Elektrode dobijene elektrohemijskim kotaloženjem pokazuju veću aktivnost za reakciju izdvajanja vodonika u odnosu na čiste niklene elektrode, a utvrđeno je da aktivnost ovih elektroda zavisi od uslova elektrohemijskog taloženja (izbora taložnog kupatila, koncentracije elektroaktivnih vrsta, pH vrednosti i gustine struje taloženja). Primena mikrotalasnog polja u toku elektrohemijskog kotaloženja, značajno utiče na morfologiju i elementarni sastav dobijenih elektroda, koje pokazuju neznatno poboljšanje katalitičke aktivnosti za reakciju izdvajanja vodonika.
Fossil fuels, as currently the world's primary energy source, are depleting. In addition, their use is accompanied by greenhouse gas emission, primarily carbon dioxide, pollution and global warming. As the world demands for energy grow, intensive efforts are put into development of energy systems based on the socalled renewable energy sources (solar, wind, biomass, etc.). The use of these energy sources raises a question of medium for storage, transport and efficient use of energy on the locations significantly distant from these so-called primary energy sources. Hydrogen is currently the best candidate for such a medium in all future energy concepts. The future of hydrogen-based economy largely depends on the price of hydrogen in the world market, i.e. of its low-cost, fast and efficient production. Over 90% of hydrogen is currently produced from fossil fuels, mainly by steam-reforming of petroleum. As an environmentally friendly alternative to this process alkaline water electrolysis
...
is being developed and commercialized. In addition, it gives a possibility to use renewable energy sources for hydrogen production. Alkaline water electrolysis requires the use of electricity and therefore is expensive, inefficient (about 40% in respect to the primary energy) and slow method for hydrogen production. One of the methods to increase the efficiency of this process is the development of new electrocatalytic materials which could lower the electrode overvoltage. The electrodes of commercially available alkaline electrolysers are usually made of Ni plated stainless steel or pure nickel. Brewer intermetallic bonding theory predicts a synergistic effect on the catalytic activity for hydrogen evolution, when combining two d-metals. Alloys of this type may exhibit better activity than the individual metals, and in some cases over exceed the activity of precious metals which have proven to be the best catalysts for this reaction. Doktorska disertacija Gvozden Tasić viii This thesis examines the possibility of using alloys based on a combination of transition metals Ni-W, Co-W and Ni-MoO2 as cathodes for alkaline electrolysis, as well as the method of in situ activation of alkaline electrolysis by using Ni-Mo and Co - W ionic activators. Special attention was paid to the influence of the microwave field on the electrochemical codeposition of Co-W alloys, their morphology, chemical composition and catalytic activity. It was found that the application of ionic activators can significantly reduce energy consumption in the process of alkaline electrolysis. In some cases, this reduction goes up to 20%. Electrodes obtained by electrochemical codeposition are catalytically more active for hydrogen evolution reaction compared to pure nickel. The activity of these electrodes depends on the conditions of electrodeposition (type of electrodeposition bath, concentration of electroactive species, pH and deposition current density). Application of the microwave field in the process of electrochemical codeposition, significantly affects the morphology and chemical composition of obtained electrodes, which show a slight improvement in catalytic activity for hydrogen evolution reaction.
Faculty:
University of Belgrade, Faculty for Physical Chemistry
Date:
17-05-2013
Keywords:
vodonik / hydrogen / energija / alkalna elektroliza / elektrohemijsko kotaloženje / in situ aktivacija / mikrotalasno polje / energy / alkaline electrolysis / electrochemical codeposition / in situ activation / microwave radiation