Modeliranje dinamičkih stanja hipotalamo-hipofizno-adrenalnog sistema i koncentracije kortizola
Modeling dynamic states of the hypothalamic-pituitary-adrenal system and cortisol concentration
Author
Marković, Vladimir M.
Mentor
Kolar-Anić, Ljiljana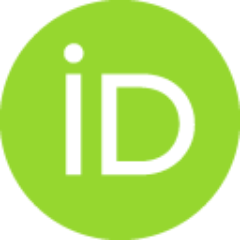 Committee members
Čupić, Željko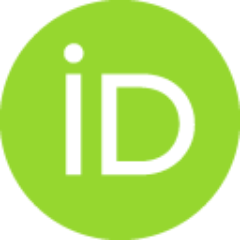 Stanisavljev, Dragomir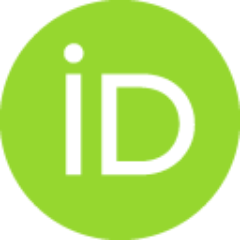 Damjanović, Svetozar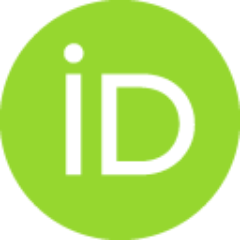 Mojović, Miloš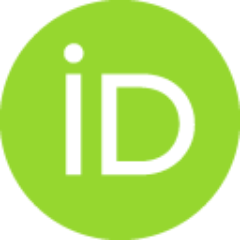 Abstract
Hipotalamo-hipofizno-adrenalna (eng. hypothalamic-pituitary-adrenal, HPA) osa predstavlja složen neuroendokrini sistem koji učestvuje u održavanju optimalnog dinamičkog stanja živog sistema (homeostaze). Bilo da je u osnovnom (bazalnom) ili nekom pobuđenom stanju pod dejstvom stresa, takav složeni nelinearni sistem je uvek daleko od termodinamičke ravnoteže i poseduje povratnu spregu. Zato hormone koji ga čine nalazimo u različitim dinamičkim stanjima. U osnovnom stanju, tzv. bazalnoj fiziologiji, koncentracija hormona kortizola, krajnjeg produkta i glavnog efektornog hormona HPA sistema čoveka, ispoljava složenu oscilatornu evoluciju u vremenu, sa unutardnevnim (ultradijalnim) oscilacijama superponiranim na dnevne (cirkadijalne) oscilacije. Na osnovu sve većeg broja dokaza postalo je očigledno da je odgovarajuća oscilatorna dinamika HPA sistema nepohodan preduslov za normalno funkcionosanje i zdravlje organizma, s obzirom na to da su promene u dinamičkom ponašanju HPA sistema povezane
...
sa mnogim metaboličkim i psihijatrijskim poremećajima. Stoga je potrebno sveobuhvatnije ispitivanje dinamičkih svojstava HPA ose, koje obuhvata ne samo eksperimentalne studije, već i modeliranje i predviđanje na bazi numeričkih simulacija. U tom cilju je u skorije vreme razvijen priličan broj matematičkih modela koji mogu da simuliraju različite dinamičke karakteristike HPA ose u njenim osnovnim kao i u patološkim stanjima. Modeliranje mehanizma procesa na bazi stehiometrijskih relacija između reakcionih vrsta, i osnovnih principa nelinerane dinamike se pokazalo kao koristan pristup u simuliranju različitih složenih dinamičkih stanja koji se javljaju u mnogim sistemima, uključujući oscilatorno ponašanje HPA sistema. Glavni cilj ove doktorske disertacije je modeliranje dinamičkih stanja HPA sistema čoveka i koncentracije kortizola kao reprezentativnog hormona za prikazivanje tih stanja, koja se mogu javiti pod različitim fiziološkim uslovima ili usled delovanja perturbatora HPA sistema, kao što su akutni i hronični stres. Taj cilj je postignut upotrebom stehiometrijskog modela aktivnosti HPA ose, formulisanog od strane Jelić i saradnika (2005) kao polazne osnove. U ovoj tezi, navedeni model je postepeno razvijan unapređivanjem i usklađivanjem njegovog mehanizma sa poznatim in vivo eksperimentalnim podacima. U toku istraživanja je pokazano da ovakvo modeliranje na bazi stehiometrijskih relacija između vrsta poseduje značajan potencijal za proučavanje kompleksnih nelinearnih reakcionih procesa koji se nalaze u stanjima udaljenim od termodinamičke ravnoteže, kao što su procesi koji se odigravaju u neuroendokrinom HPA sistemu...
Hypothalamic-pituitary-adrenal (HPA) axis represents a complex neuroendocrine system involved in maintaining optimal dynamic state of the organism as a whole (i.e. the state of homeostasis). Whether being in its basal state or in some of the perturbed stress states, this highly nonlinear system always functions under conditions far away from the thermodynamic equilibrium, possessing various feedback mechanisms. Consequently, hormones comprising the HPA axis can be found in different dynamic states. Under basal conditions, i.e. basal physiology, concentration of a hormone cortisol, the end-product and chief effector of human HPA axis, displays complex oscillatory time-evolution, with ultradian oscillations being superimposed on circadian oscillations. It has become evident from a growing body of evidence that adequate oscillatory dynamics of HPA axis is a necessary prerequisite for its normal functioning and health, given that alterations of HPA axis dynamics are associated with many me
...
tabolic and psychiatric disorders. Thus, more exhaustive understanding of dynamic properties of HPA axis is required, accounting for not only experimental studies but also modeling and numerical simulation predictions. To this end, many mathematical models emulating different dynamical properties of HPA axis, in its regular as well as in pathological states, have been recently developed. Modeling the mechanism of a process by employing jointly stoichiometric relations between the reaction species and basic principles of nonlinear dynamics has proven to constitute a useful approach in emulating various forms of complex dynamic states occurring in a variety of systems, including the oscillatory behavior within the HPA axis. The main goal of this dissertation is the modeling of dynamical states of human HPA axis and concentration of cortisol, as a representative hormone for describing these HPA axis states, occurring under different physiological conditions or due to the impact of the HPA axis perturbators, such as acute and chronic stress. This goal was accomplished by utilizing a stoichiometric model of HPA axis activity proposed by Jelić et al. (2005) as a starting ground. In this dissertation, the above-mentioned model was gradually developed by upgrading and adjusting its mechanism with known in vivo experimental data. During the course of these investigations, it was shown how predictive modeling based on stoichiometric relations between the model's species possessed a strong potential for studying complex nonlinear reaction processes operating in states far from thermodynamic equilibrium, such as those appearing within the neuroendocrine HPA system...
Faculty:
Универзитет у Београду, Факултет за физичку хемију
Date:
24-06-2013
Projects:
Keywords:
modeliranje / HPA / HPA / SNA / oscilatorna stanja / ultradijalni ritam / cirkadijalni ritam / kortizol / holesterol / stres / nelinearna dinamika / SNA / oscillatory states / ultradian rhythm / circadian rhythm / cortisol / cholesterol / stress / nonlinear dynamics