Nanostrukturna karakterizacija tankih slojeva CrN i Co na podlozi od silicijuma, modifikovanih bombardovanjem jonima
Nanostructural characterization of CrN and Co thin films on silicon substrate, modified by ion bombardment
Author
Novaković, Mirjana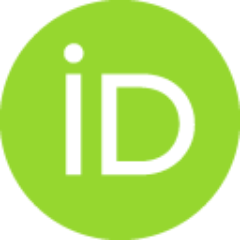 Mentor
Miljanić, Šćepan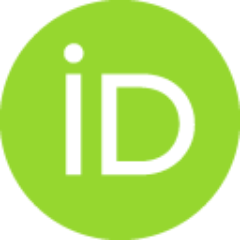 Committee members
Bibić, Nataša
Cvjetićanin, Nikola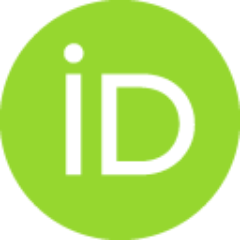 Abstract
Zbog cinjenice da posjeduju svojstva koja se znatno razlikuju od komadnog materijala, tankoslojne strukture su našle primjenu u raznim oblastima savremenih nanotehnologija. U posljednjih nekoliko decenija posebna pažnja je posvecena istraživanjima na polju modifikacije tankih slojeva korišcenjem jonskih snopova. Medu tehnikama se posebno istakla jonska implantacija, kao metoda koja omogucuje ugradivanje atoma necistoca u materijal u strogo kontrolisanim uslovima. Kao neravnotežna tehnika (nije kontrolisana zakonima difuzije), jonska implantacija omogucuje dobijanje novih materijala, koji se drugim postupcima ne mogu formirati. Osnovni cilj ovog istraživanja je sticanje novih fundamentalnih znanja u oblasti modifikacije sistema tanak sloj./.Si primjenom jonskog zracenja. Predstavljeni rad se sastoji iz dva dijela. U prvom dijelu eksperimenta su posmatrane promjene koje jonska implantacija indukuje unutar tankog sloja – ispitivan je efekat r
...
azlicitih jonskih vrsta na mikrostrukturu, opticka i elektricna svojstva hrom-nitrida (CrN). Drugi dio eksperimenta se odnosi na ispitivanje promjena koje uslijed jonske implantacije nastaju na granici tanak sloj./.podloga – proucavan je uticaj jonskog bombardovanja na proces atomskog transporta kod Co/Si sistema i mogucnost formiranja kobalt-silicida u toku procesa jonskog zracenja i./.ili odgrijavanja uzoraka. Spektrometrija Rutherford-ovim povratnim rasijanjem (RBS) je iskorišcena za dobijanje dubinskih koncentracionih profila elemenata i odredivanje stehiometrije slojeva. Za strukturnu analizu i identifikaciju prisutnih faza u uzorcima korišcena je difrakcija X-zracenja (XRD), transmisiona elektronska mikroskopija u kombinaciji sa elektronskom difrakcijom na odabranoj površini (TEM./.SAD) i visoko-rezoluciona elektronska mikroskopija uz ii analizu pomocu Fourier-ove transformacije (HRTEM./.FFT). Opticka svojstva modifikovanih CrN slojeva su odredena korišcenjem infracrvene spektrofotometrije (IR), a elektricna otpornost je mjerena metodom "cetiri tacke"...
Thin film structures own significantly different properties than the bulk material and consequently they found applications in various fields of modern nanotechnology. In the past few decades, special attention was paid to research in the field of ion beams modification of thin films. Among the techniques ion implantation is particularly emphasized, as a method that allows the incorporation of impurity atoms in the material with the possibility of precise control of process parameters. As non-equilibrium technique (not controlled by diffusion laws), ion implantation enables production of a new materials, that can not be produced with other conventional methods. The main objective of this research was to gain new fundamental knowledge in the field of modification of thin film./.Si systems induced by ion irradiation. The present work consists of two parts. In the first part of the experiment the changes indu
...
ced by ion implantation inside of the thin layer were examined – effects of different ionic species on the microstructure, optical and electrical properties of chromium nitride (CrN) were investigated. The second part of the experiment refers to the examination of changes at the thin film./.substrate interface due to ion implantation – the influence of ion bombardment on the ion beam mixing of Co/Si system was investigated as well as formation of cobalt-silicides during the process of ion irradiation and./.or annealing of the samples. Rutherford backscattering spectrometry (RBS) was used to obtain concentration depth profiles of elements and to determine the stoichiometry of the layers. Structural and phase analyses of the systems were performed by X-ray diffraction (XRD), transmission electron microscopy combined with selected area diffraction (TEM./.SAD) and high-resolution electron microscopy analysis together with v fast Fourier transformations (HRTEM./.FFT). Optical properties of modified CrN layers were determined using infrared spectroscopy (IR) and electrical resistivity was measured using four point probe method...
Faculty:
Универзитет у Београду, Факултет за физичку хемију
Date:
21-12-2012
Projects:
Keywords:
jonska implantacija / ion implantation / tanki slojevi CrN / silicidi / IBM tehnika / TEM analiza / IR spektrofotometrija / XRD / RBS / CrN thin films / silicides / IBM technique / TEM analysis / IR spectroscopy / XRD / RBS