Uticaj aditiva na sinterovanje sistema ZnO-TiO[sub]2 saglasno trijadi "sinteza-struktura-svojstva"
The additive influence on sintering of zno-tio2 system according to triad "synthesis-structure-properties"
Author
Obradović, Nina N.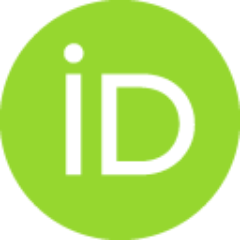 Mentor
Minić, Dragica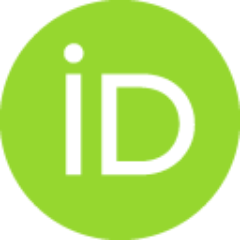 Committee members
Ristić, Momčilo M.
Cvjetićanin, Nikola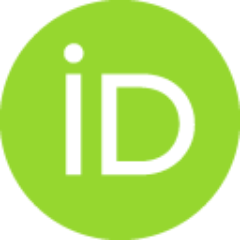 Pavlović, Vladimir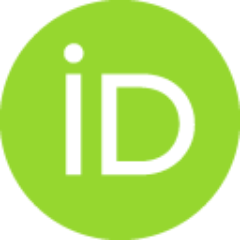 Abstract
U okviru ove doktorske disertacije detaljno i sistematski je proučen uticaj aditiva magnezijum oksida na sintezu i sinterovanje sistema ZnO-TiO2. Smeša prahova ZnO, TiO2, MgO (0, 1,25 i 2,50 masenih % MgO), mehanički je aktivirana mlevenjem u visokoenergetskom planetarnom mlinu u toku 15 minuta. Metodama skenirajuće elektronske mikroskopije i rendgenske difrakcije analizirane su strukturne promene u materijalu koje se dešavaju tokom mehaničkog tretmana. Diferencijalnom termijskom analizom određene su karakteristične temperature u intervalu 20-1100°C. Takođe je detaljno ispitan uticaj mehaničke aktivacije na presovanje prahova. Proučavano je sinterovanje u izotermskim uslovima na temperaturama 800, 900, 1000 i 1100°C, kao i reakciono sinterovanje u neizotermskim uslovima u temperaturnim intervalima od sobne do 800, 900, 1000 i 1100°C pomoću dilatometrijske analize. Rendgenostrukturnim proučavanjem uzoraka sinterovanih izotermski utvrđen je fazni sastav dobijenog materijala, a mikrostruk
...
turne karakteristike skenirajućom elektronskom mikroskopijom. Analizom mikrostrukturnih parametara aktiviranih smeša utvrđeno je da se suštinske mikrostrukturne promene odigravaju uglavnom u kristalnoj strukturi ZnO. U toku mehaničkog dejstva dolazi do značajnog smanjenja veličine kristalita cink-oksida, povećanja gustine dislokacija i mikronaprezanja u njegovoj kristalnoj strukturi, dok kod titan-dioksida nije primećena takva pojava. Uticaj aditiva na reakciju u čvrstoj fazi između ZnO i TiO2 praćen je u izotermskim i neizotermskim uslovima. Predložen je mehanizam sinterovanja, utvrđeno je da se sa dodatkom aditiva temperatura početka reakcionog sinterovanja neznatno menja, reakcija formiranja spinela (cink-ortotitanata) se pomera ka višim temperaturama, ali se najveće zgušnjavanje nakon procesa sinterovanja, kako izotermskog tako i neizotermskog, dešava upravo kod smeše sa najvećom koncentracijom dodatog aditiva. Ispitivanjem električnih svojstava utvrđeno je da električna otpornost opada sa frekvencom i temperaturom sinterovanja ali i da raste sa dodatkom aditiva. Na samom kraju, zaključujemo da smo našim istraživanjima predstavljenim u ovoj doktorskoj disertaciji, definisali zavisnosti između sinteze i svojstava, koja direktno vezuje sintezu i strukturu odn. strukturu i svojstva, čime je dat i doprinos prognozi svojstava materijala.
In this doctoral dissertation the influence of additive addition on the synthesis and sintering of zinc titanate, Zn2TiO4, was studied. The powder mixtures of ZnO, TiO2 and MgO (0, 1.25 and 2.50 weight % MgO) were mechanically activated by milling using a high-energy ball mill for 15 minutes. Structural changes of the material that occur during mechanical treatment were analyzed using the scanning electron microscopy and X-ray powder diffraction. The characteristics maximums in the temperature range 20-1100°C were determined using differential thermal analysis. Isothermal sintering on temperatures 800, 900, 1000 and 1100°C as well as non-isothermal reaction sintering at the same temperatures were studied. X-ray diffraction was employed to determine a phase composition of sintered samples. Scanning electron microscopy was used in order to determine the phase microstructure evolution. Analysis of microstructural parameters revealed that essential microstructural changes occur mainly in
...
the crystal structure of ZnO. Mechanical activation caused significant reduction of zinc oxide crystallite size, and increase of dislocation density and microstrains in the crystal structure. These phenomena were not observed for titan dioxide. The influence of additive addition on solid state reaction between ZnO and TiO2 was studied in isothermal and non-isothermal conditions. It was established that MgO addition has no influence on sintering temperatures, that moves the temperature of the beginning of reaction to higher temperatures and lags the formation of spinel (zinc-titanate), but the highest densification, after isothermal as well as non-isothermal sintering, is observed within mixture with highest content of mentioned additive. The electrical resistivity data revealed a clear decrease with increasing sintering temperatures as well as slight increase with MgO addition. And finally, we can conclude that observed results presented within this doctoral dissertation gave dependences between synthesis and properties, which directly combine synthesis and structure as well as structure and properties.
Faculty:
Универзитет у Београду, Факултет за физичку хемију
Date:
27-12-2007
Keywords:
mehanička aktivacija / mechanical activation / sintering / ZnO-TiO2 system / MgO addition / sinterovanje / sistem ZnO-TiO2 / dodatak aditiva