Ispitivanje uticaja različitih načina pakovanja na rast Salmonella spp. u mlevenom mesu
The influence of different ways of packaging on the Salmonella spp. growth in the minced meat
Author
Lončina, Jasna P.
Mentor
Baltić, Milan Ž.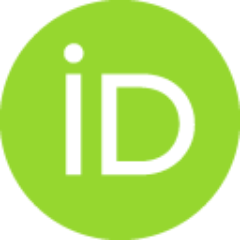 Committee members
Petrović, Jelena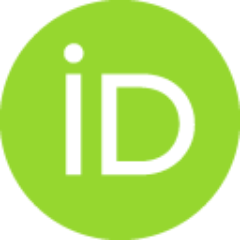 Teodorović, Vlado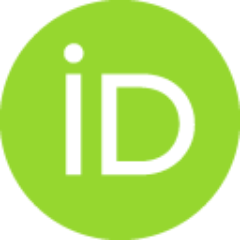 Karabasil, Neđeljko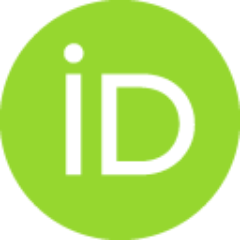 Dimitrijević, Mirjana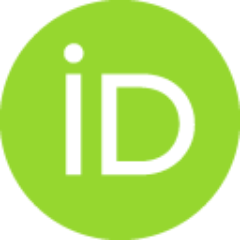 Abstract
Bolesti prenosive hranom predstavljaju veliki zdravstveni i ekonomski problem u mnogim zemljama. Pod bolestima koje se prenose hranom smatra se svaka bolest koja je povezana sa hranom ili je uzročnik unet u organizam preko hrane. Više od polovine bolesti koje se prenose hranom izazvane su patogenim bakterijama. Kao jedan od najčešćih uzroka trovanja hranom, bakterije Salmonella spp. spadaju u značajnije patogene mikroorganizme. Klinički, salmoneloza se javlja u obliku gastrointestinalnog sindroma, sa izraženom dijarejom. Prema podacima Svetske zdravstvene organizacije (World Health Organization) pojava crevnih bolesti posledica je nepravilnog postupanja sa hranom kao što su priprema hrane pre njenog posluživanja, nedovoljna toplotna obrada hrane, kliconoše među zaposlenima, neadekvatno hlađenje. Radi sve većih zahteva za bezbednost mesa i proizvoda od mesa, produženja održivosti proizvoda u maloprodaji i zadovoljenja očekivanja potrošača vezanih za praktičnost i kvalitet, sveže meso s
...
e pakuje i na taj način sprečava kontaminacija i odlaže kvar. Pakovanje u modifikovanoj atmosferi (MAP) predstavlja jedan od načina produženja održivosti i očuvanja kvaliteta svežeg usitnjenog mesa, zbog čega je sve zastupljeniji način pakovanja mesa za maloprodaju u poslednje dve decenije. Gasovi koji se najčešće koriste u ovakvoj vrsti pakovanja, u različitim kombinacijama, su ugljendioksid, kiseonik i azot. Ugljendioksid, kao jak inhibitor mikroorganizama iz familije Enterobacteriacea, inhibira rast bakterija Salmonella spp., produžavajući lag fazu razmnožavanja, pri čemu je vrlo značajan udeo gasa u pakovanju, jer je njegov inhibitorni efekat izražen pri koncentraciji višoj od 10%. Cilj istraživanja u okviru izrade ove doktorske disertacije bio je utvrđivanje uticaja različitih načina pakovanja (vakuum i u modifikovanoj atmosferi) na rast bakterija Salmonella spp., mikrobiološki status (ukupan broj bakterija, broj bakterija mlečne kiseline i broj bakterija familije Enterobacteriaceae), pH vrednost, sadržaj ukupnog isparljivog azota i senzorne osobine mlevenog mesa...
Foodborne diseases present a major health and economic problem worldwide. Foodborne disease is any disease which is transmitted by food consumption, or when pathogens which cause disease entered into organism through food. More than half of foodborne diseases are caused by pathogenic bacteria. One of the most common causes of food poisoning are Salmonella spp. Clinically, salmonellosis occurs in the form of a gastrointestinal syndrome with diarrhea. According to the World Health Organization occurrence of intestinal disease is result of improper handling of food, including food preparation, inadequate cooling and insufficient thermal processing of food, carriers of bacteria. In order to increase safety requirements for meat and meat products, extending the shelf life of retail products and satisfy consumer expectations related to practicality and quality, fresh meat is packaged and thus prevents contamination and disposed of spoilage. Modified Atmosphere Packaging (MAP) is one way of
...
extension of sustainability and preserving the quality of fresh minced meat, which is becoming more common method of packaging meat for retail sale in the last two decades. The gases which are commonly used in this type of packaging, in different combinations, are carbon dioxide, oxygen and nitrogen. The carbon dioxide, as a potent inhibitor of bacteria from the family Enterobacteriaceae, inhibits the growth of Salmonella spp. extending the lag phase of the reproduction, wherein the proportion of gas is very important in packaging because its inhibitory effect was pronounced at a concentration higher than 10%. The aim of the research in the framework of this dissertation was to determine the impact of different ways of packaging (vacuum and modified atmosphere) on the growth of Salmonella spp., microbiological status (total number of bacteria, the number of lactic acid bacteria and Enterobacteriaceae family of bacteria)...
Faculty:
Универзитет у Београду, Факултет ветеринарске медицине
Date:
14-11-2014
Projects:
Keywords:
meso / meat / kontaminacija / Salmonella spp. / pakovanje / contamination / Salmonella spp. / packaging