Ispitivanje činilaca od značaja za rast različitih sojeva Listeria monocytogenes u filetima hladno dimljene pastrmke
The study of important factors in the growth of different Listeria monocytogenes strains in cold smoked trout fillets
Author
Kuzmanović, Jelena Z.
Mentor
Baltić, Milan Ž.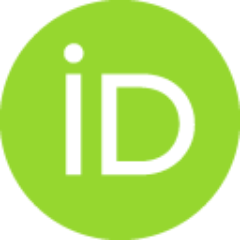 Committee members
Baltić, Milan Ž.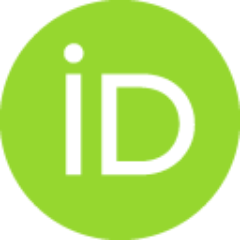 Teodorović, Vlado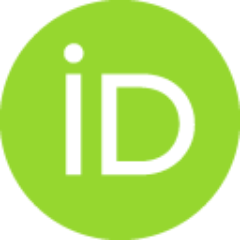 Dimitrijević, Mirjana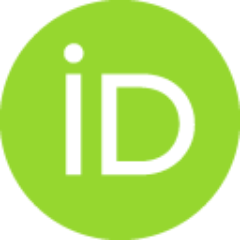 Pavlićević, Nataša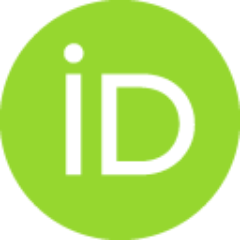 Abstract
Osnovni princip pakovanja hrane je sledeći – izbegavanje kontaminacije, odlaganje kvara, pojedine enzimske reakcije koje pospešuju mekoću proizvoda, smanjenje gubitka na masi i osiguranje zadržavanja organoleptičkih svojstava namirnice. Savremen potrošač traži hranu visokog kvaliteta koja je zadržala senzorske karakteristike sirovine od koje je proizvedena, i da je u isto vreme bezbedna po zdravlje. Sposobnost listerija da rastu pri temperaturi hlađenja, da su rasprostranjene u prirodi i da preživljavaju dugo vremena u nepovoljnim uslovima doprineli su saznanju da je ova bakterija sve značajniji patogen koji se prenosi hranom na ljude. Osnovni cilj u okviru ove doktorske disertacije je bio da se ispita uticaj pakovanja i uslova čuvanja na rast različitih serotipova Listeria monocytogenes (različitog porekla) u laboratorijski kontaminiranim uzorcima dimljene pastrmke. Jedan od ciljeva ovog istraživanja je da se ispita uticaj pakovanja dimljene ribe (pastrmke) u vakuum i modifikovanoj at
...
mosferi na održivost i odabrane parametre kvaliteta. Pored toga, ispitivano je i prisustvo drugih patogena (Salmonella spp., koagulaza pozitivne stafilokoke, sulfitoredukujuće klostridije) kod hladno dimljene pakovane pastrmke. Izvršeno je ispitivanje promene ukupnog broja bakterija, promene broja mlečno-kiselinskih bakterija, kao i broja Listeria monocytogenes u uzorcima hladno dimljene pastrmke pakovane u vakuum i modifikovanoj atmosferi i skladištene pri temperaturi 3°C, odnosno pri 8°C. U toku 35 dana skladištenja pri 3°C, odnosno 8°C, ukupan broj aerobnih mezofilnih bakterija rastao je u zavisnosti od ispitivane grupe do 14. odnosno 28. dana, da bi 35.dana bio na nivou broja bakterija nultog dana ispitivanja ili manji. Prosečan ukupan broj bakterija u uzorcima hladno dimljene pastrmke pakovane u vakuum, odnosno u modifikovanoj atmosferi bio je tokom ispitivanja manji u uzorcima koji su skladišteni pri nižim temperaturama. Način pakovanja (vakuum, modifikovana atmosfera) i skladištenje pri istim temperaturnim uslovima (3°C ili 8°C) u većini slučajeva ne utiče značajno na razlike u ukupnom broju aerobnih mezofilnih bakterija...
The main principle for food packing is the following: avoiding contamination, staleness delay, some enzyme reactions that increase softness of the product, reduce loss of mass, and to ensure the preservation of organoleptic aspects of food. The modern consumer is searching for the high quality food, which retains the sensory features and nutritional value of the raw material it was made of and also to be health safe. The ability of listeria to grow at cooler temperatures, to be wide-spread in nature and to survive for a long time in unfavorable conditions, have all contributed to the knowledge that this bacterium is becoming an increasingly significant pathogen that is transferable to people from food. The main objective of this PhD thesis is to explore the impact of packaging and storage conditions on the growth of various serotypes of Listeria monocytogenes (of different origin) in laboratory contaminated samples of smoked trout. One of the objectives of this research is to examine t
...
he impact of vacuum packing of smoked fish (trout) and modified atmosphere on maintainability and protection of quality parameters. The presence of other pathogens (Salmonella spp., coagulase positive Staphylococci, sulphite-reducing Clostridia) in cold smoked packed trout was also investigated. The research was conducted regarding the change of the total number of bacteria, and the change of the number of lactic acid bacteria, as well as the number of Listeria monocytogenes in samples of cold smoked trout vacuum packed, under modified atmosphere and stored at the temperatures of 3°C and 8°C, respectively. During 35 days of storage at the temperatures of 3°C and 8°C, respectively, the total number of bacteria was increasing until day 14 and day 28 subject to a group, only to be at the level of number of bacteria on day 0 or less. The average total number of bacteria in samples of cold vacuumed smoked trout, or at modified atmosphere was less during the research in samples that were stored at lower temperatures...
Faculty:
Универзитет у Београду, Факултет ветеринарске медицине
Date:
18-11-2013
Keywords:
L.monocytogenes / Listeria monocytogenes / hladno dimljena riba / vakuum / modifikovana atmosfera / temperatura skladištenja / cold smoked fish / vacuum / modified atmosphere / storage temperature