Procena biomonitorskog potencijala zeca (Lepus europaeus) na osnovu akumulacije teških metala u tkivima
Estimation of biomonitoring potential of hare (Lepus europaeus) based on heavy metal accumulation in tissue
Author
Petrović, Zoran I.
Mentor
Teodorović, Vlado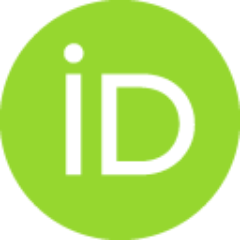 Committee members
Borozan, Sunčica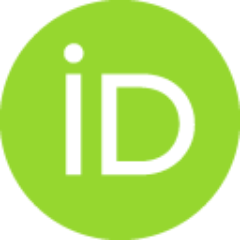 Dimitrijević, Mirjana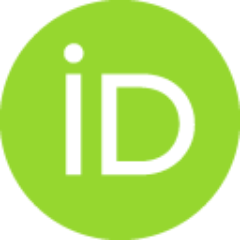 Spirić, Aurelija
Beuković, Miloš

Abstract
Izbor životinjske vrste koja bi mogla biti predmet istraživanja kao subjekt biomonitoringa, odnosno da bi se procenio njen biomonitorski potencijal, je uslovljen njenom raspoloživošću, odnosno da su dostupne u određenoj geografskoj oblasti od interesa za monitoring, zadacima istraživanja i potrebe za praćenjem određenih prioritetnih hemijskih zagađivača. Korišćenje omnivora i karnivora je ograničeno činjenicom da je kompozicija njihove ishrane veoma varijabilna i uslovljena takozvanim efektom kumulativnog dejstva kroz lanac ishrane. Iz dostupne literature konstatuje se da je toksično delovanje teških metala na divljač koja je u staništu izložena njihovom prisustvu, generalno, slabo razjašnjena i veoma retko kvantifikovana u realnim, prirodnim, uslovima u kojima divlje životinje provode svoj životni vek. Iz evropskih i američkih studija je zapažena jaka akumulacija kadmijuma, olova i žive u tkivu herbivornih vrsta uključujući tu i evropskog divljeg zeca, ali i drugih teških metala (cink
...
, bakar, mangan). Evropski divlji zec je izabran da bude predmet istraživanja zbog njegove rasprotranjenosti u velikom broju staništa u Republici Srbiji, pre svega u ravničarskim predelima i blagim visijama (novije procene govore o 565.600 jedinki). Drugi razlozi koji su uticali na izbor ove vrste su: mogućnost žrtvovanja većeg broja jedinki tokom regularne sezone, ustaljeno korišćenje očnih sočiva za procenu brojnosti populacije tokom lovne sezone, biološke karakteristike, relativno mali radijus kretanja i vernost lokaciji, dobra adaptiranost na uslove u kojima živi, način ishrane i potencijal za razmnožavanje. Biljke, koje čine osnovu ishrane herbivornih vrsta, kao što je divlji zec, preko atmosferske depozicije primarno vezuju teške metale iz vazduha preko lisne površine u hrapave, kutikularne zone biljaka. Ova pojava može ukazivati na putanju izloženosti raznih vrsta životinja aerodeponovanim elementima. Iz ovoga bi se mogao izvući zaključak da divlji zec unosi u organizam teške metale iz okoline najvećim delom kroz ishranu, odnosno incidentni unos ingestijom zemljišta ili sedimenta. U određenim slučajevima, nivoi koncentracija teških metala u tkivu životinje ne reflektuju na pravi način njihovu izloženost u ambijentalnim uslovima, uglavnom usled homeostatske regulacije koncentracije unešenog metala koje tkivo obavlja unutar organizma Cilj istraživanja je bio dobijanje podataka o regionalno specifičnoj kontaminacij zeca teškim metalima, povezivanje dobijenih podataka sa lokalnim izvorima teških metala, procena biomonitorskog potencijala zeca iz lovišta Srbije, pre svega u pogledu akumulacije kadmijuma, žive i olova, a zatim i ostalih metala (gvožđa, cinka, bakra, mangana, hroma i nikla) na osnovu postojećih podataka za zečeve u Evropi i u odnosu na druge herbivorne divljači (jelenske, srneće i dr.) kao i identifikaciju mogućih zdravstvenih rizika od konzumiranja jestivih tkiva zečeva...
The choice of a particular species for a biological monitor must be based upon the circumstances of each study including species availability, the metals to be examined, area, and the study objectives and priorities. Using omnivora and carnivora animals is limited because the their diet may vary and it is often influenced by so called effect of an cumulative action through the food chain. From available literature, it is pointed out that toxic effects of heavy metals on wildlife exposed to their presence in their habitat, generally were poorly understood and rarely quantified in the field during the animals lifetime. From European and American studies there has been noted remarkable strong accumulation of cadmium, lead and mercury in heribivora tissue, including other heavy metals (zinc, coper, manganese). European hare was chosen to be the object of research beacuse of its abundance in a number of regions and hunting areas in Serbia, primarily in lowland landscapes and middle highland
...
. The newly estimated data are about 565.000 individual on the whole territory of Serbia. There is a possibility to sacrifice a larger number of individuals during regular hunting season, especially because of routine use of eye lenses for estimation of the presented hare population strength and the age structure, regarding biological characteristics of hare, small radius of movement through habitate and location fate, good adaptibility to living conditions, diet habits and strong reproduction potential. Plants, the basic food of herbivora species, primarly capture heavy metals over atmospheric deposition in rough cuticular pattern and leafs. This phenomenon can indicate the pathways of exposure of different kind of animals to aerodeposited elements. From here, it can be concluded that european hare loads heavy metals in its organism at large propotion thorugh diet, or incidentally by ingestion of contaminated soil or sediment. In certain cases, the levels of heavy metal presence in animal tissue don't reflect the levels of exposure in ambiental conditions, mainly because of tissue homeostatic regulation of loaded metal concentrations. The aim of the present research was to provide the newest data about environmental heavy metal levels in hare tissue and make connection with local pollution sources of heavy metals; estimation of hare tissue that is potentially a subject to heavy metal biomonitoring, especially widespread toxic elements like cadmium, mercury, lead and other essential elements (iron, zinc, copper, manganese, chromium and nickel) based on literature data from European studies about metal levels in hares and in other, larger herbivora species (red deer, roe deer etc.) , and also, identification of any potential risk to humans about consuming edible hare organs...
Faculty:
Универзитет у Београду, Факултет ветеринарске медицине
Date:
14-10-2013
Keywords:
zec / hare / tkivo / teški metali / biomonitoring / bubreg / jetra / tissue / heavy metals / biomonitoring / kidney / liver