Uporedno ispitivanje odabranih parametara kvaliteta marinirane skuše pakovane u vakuumu i modifikovanoj atmosferi
Comparative study of selected quality parameters of marinated mackerel packed in vacuum and modified atmosphere
Author
Grbić, Slaven M.
Mentor
Baltić, Milan Ž.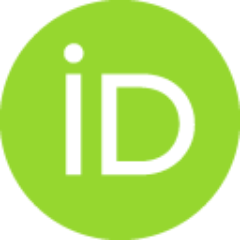 Committee members
Đorđević, Vesna
Teodorović, Vlado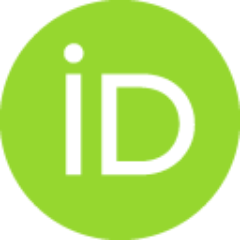 Dimitrijević, Mirjana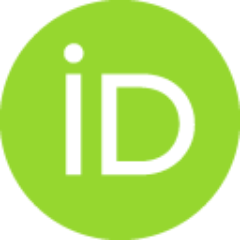 Pavlićević, Nataša

Abstract
Mariniranje je jedan od starijih postupaka konzervisanja ribe i često se primenjuje u Evropi. Ovaj postupak se najčešće koristi za ribe sa većim sadržajem masti, kao što su sardina, skuša, haringa, a ne retko se koristi i za konzervisanje rakova i školjki. Uopšteno govoreći, održivost i bezbednost mariniranih proizvoda od ribe i plodova voda, u koji nije uključena toplotna obrada, zavisi od vrste organske kiseline koja se koristi za mariniranje i koncentracije soli. Poznato je da je pH niži od 4,5 dovoljan da se produži održivost ribe. Međutim, niske pH vrednosti marinade mogu da uzrokuju jak, kiseo ukus. Termin "marinada" ili "marinirana riba" se koristi za ribu koja se za mariniranje koristi kao sveža, odmrznuta ili samo soljena, a tretirana je sa jestivim organskim kiselinama, najčešće sirćetnom kiselinom. Marinirana riba se posle završenog mariniranja pakuje najčešće u vakuumu ili modifikovanoj atmosferi, Čime se održivost marinirane ribe produžava. Ambalažiranje hrane, p
...
a i ribe, ima za cilj da potrošačima pruži i osnovne informacije o ribi, a naročito o uslovima čuvanja i o roku trajanja. S tim u vezi, današnju prehrambenu industriju karakteriše posebno razvoj jednog njenog segmenta, a to je pakovanje hrane. Cilj istraživanja u okviru ove doktorske disertacije je bio ispitivanje uticaja pakovanja soljene, odnosno marinirane ribe (skuše) u vakuumu i modifikovanu atmosferu na održivost i odabrane parametre kvaliteta. U eksperimentu je korišćena skuša konzumne veličine (mase od 350-400 grama) koja je obrađena na način uobičajen za industrijski objekat koji se bavi obradom ribe. Riba je obrađena tako da je za soljenje, mariniranje, odnosno, pakovanje korišćen primarno obrađen trup. Riba je podeljena u dve podgrupe, od kojih je jedna podgrupa tretirana samo u slanom rastvoru (10 % soli), a druga podgrupa marinirana u marinadi sa 10 % soli i sa 0,5 % sirćetne kiseline. Tretiranje ribe trajalo je dvadeset četiri sata. Prva podgrupa je podeljena u dve grupe od kojih je jedna pakovana u vakuum (prva grupa), a druga grupa u modifikovanu atmosferu (40 % CO2+60 % N2). Na isti način je podeljena i druga podgrupa i pakovana u vakuum (treća grupa), odnosno modifikovanu atmosferu (40 % CO2+60 % N2) (četvrta grupa). Svi uzorci su skladišteni pri istim kontrolisanim uslovima. Temperatura skladištenja je bila 4 °C. Na početku eksperimenta i na svakih deset dana, tokom pedeset dana, vršene su mikrobiološke (ukupan broj bakterija, ukupan broj enterobakterija, broj psihrotrofa, broj anaerobnih bakterija, broj bakterija mlečne kiseline), hemijske (osnovni hemijski sastav, sadržaj ukupnog isparljivog azota, malondialdehid i histamina), fizičko-hemijske (pH vrednost i aw vrednost) i senzorne analize...
The marinating process is one of the oldest preservation methods of fish, and is often used in Europe. This method is commonly used for preservation of the fish with a higher fat content, such as sardines, mackerel, herring, but for the crustaceans and molluscs as well. Generally, shelf life and safety of the marinated fish and seafood, without temperature treatment, depends on the type of organic acid which is used for marinating, and the concentration of salt. It is known that the pH values lower than 4.5 are sufficient to prolong the shelf life of the fish. However, the low pH values of the marinade may cause strong acidic taste. The terms marinade or marinated fish refer to fish products consisting of fresh, frozen, or salted fish or portions of fish treated with an edible organic acid, usually acetic acid. After completing marinating, fish is usually packed in vacuum or modified atmosphere, which is a way to prolong shelf life of marinated fish. The aim of food, includi
...
ng fish labelling is to provide consumers with key information about the fish, and especially on storage conditions and expiration date of the product. In this regard, nowadays, food industry in particular is characterized by the development of food packaging segment. The aim of the study within this PhD thesis was to investigate the influence of packaging of salted and marinated fish (mackerel) in vacuum and modified atmosphere on the shelf life and selected quality parameters. In the experiment it has been used commercial size mackerel (a mass of 350-400 g), which is treated in the manner customary for industrial plant which deals with processing of fish. Fish is processed so that for salting, marinating, and packaging has been used primarily processed fish carcasses. The fish was divided into two subgroups, first which was treated only with saline (10% salt), and a second subgroup which was marinated in a 10% salt and 0.5% acetic acid. The fish was treated for twenty-four hours. The first sub-group is divided into two groups, one of which is packaged in a vacuum (the first group), and the second group in modified atmosphere (40% CO2 + 60% N2). In the same way the other sub-groups were divided and packed in a vacuum (the third group), or a modified atmosphere (40% CO2 + 60% N2) (fourth group)...
Faculty:
Универзитет у Београду, Факултет ветеринарске медицине
Date:
17-03-2014
Keywords:
skuša / mackerel / marinating / microbiological status / chemical and physico-chemical properties / mariniranje / mikrobiloški status / hemijske i fizičko-hemijske osobine