Insulinska rezistencija kod krava Holštajn rase tokom perioda zasušenja i rane laktacije
Insulin resistance in holstein dairy cows during the dry period and early lactation
Author
Prodanović, Radiša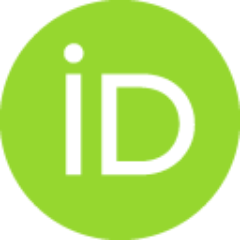 Mentor
Šamanc, Horea
Committee members
Jovanović, Milijan
Kirovski, Danijela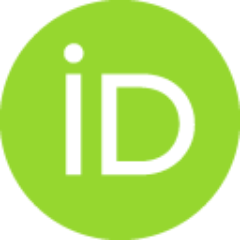 Korićanac, Goran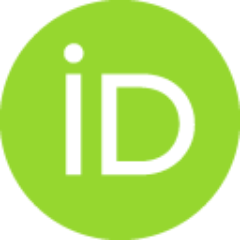 Đorđević, Ana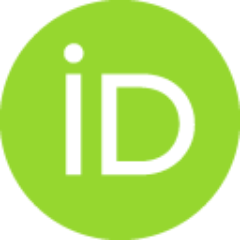 Abstract
Cilj istraživanja u okviru ove disertacije je bio da se ispita da li u periodu oko teljenja postoje razlike u stepenu insulinske rezistencije kod visokomlečnih krava različite telesne kondicije. U tu svrhu je, 30. dana pre očekivanog teljenja, odabrano 16 krava holštajn rase različite telesne kondicije. Prvu grupu (kontrolna, n = 8) činile su krave optimalne telesne kondicije (ОТК = 3,00 до 3,25), a drugu (ogledna, n = 8) ugojene životinje (ОТК = 4,25 до 4,50). Sve životinje uključene u ogled podvrgnute su intravenskom testu opterećenja glukozom (GTT) četiri puta: 28. i 10. dana pre očekivanog termina teljenja, kao i 14. i 28. dana posle teljenja. Uzorci krvi su uzimani neposredno (0. minut) pre aplikacije rastvora glukoze, kao i 15., 30., 60., 90., 120. i 180. minuta nakon davanja glukoze. U uzorcima uzetim 0. minuta određivane su koncentracije ukupnih proteina, albumina, BHBA, ukupnog bilirubina, uree, Ca i P, dok je u svim uzetim uzorcima krvi određivana koncentracija gluk
...
oze, insulina i NEFA. Deset dana pre, kao i 14. dana posle teljenja uzeti su uzorci tkiva jetre, masnog i mišićnog tkiva od svih ispitanih životinja. U uzorcima tkiva jetre određivan je stepen zamašćenja jetre, a u uzorcima masnog tkiva dijametar adipocita. Zastupljenost proteina receptora za insulin i transportnog molekula za glukozu (GLUT 4) ispitana je u mišićnom i masnom tkivu. Za procenu stepena insulinske rezistencije tokom izvođenja GTT korišćeni su matematički izvedeni parametri metabolizma glukoze (k, T1/2, Pikgluk i AUCgluk), insulina (ΔMaxins, Pikins i AUCins), NEFA (AUCNEFA), kao i RQUICKY indeks. Rezultati su pokazali da antepartalno nije bilo značajne razlike u vrednostima ispitivanih biohemijskih parametara između dve grupe krava, dok je postpartalno utvrđena značajno viša koncentracija ukupnog bilirubina (p < 0,05) 14. dana, a značajno niža koncentracija albumina (p < 0,05) 28. dana laktacije kod oglednih u odnosu na kontrolne krave. Rezultati dobijeni tokom izvođenja prvog GTT su pokazali da je glikemija bila značajno veća (p < 0,05) kod oglednih nego kontrolnih krava jedino 180. minuta, dok se koncentracije insulina i NEFA nisu značajno razlikovale između dve grupe krava...°
The aim of this doctoral dissertation was to examine relationship between insulin resistance and body condition score (BCS) in high-yielding dairy cows. Approximately 30 days before expected calving 16 Holstein cows were scored for body condition and assigned to one of two groups (n = 8 per group), control (BCS = 3.0 to 3.25) and experimental (BCS = 4.25 to 4.50). A total of 16 cows were subjected to glucose tolerance test (GTT) four times: at days -28, -10, 14 and 28 relative to calving. Blood samples were collected at 0, 15, 30, 60, 90, 120 and 180 min relative to infusion of 0.5 g/kg BW glucose, and were analyzed for glucose, insulin and non-esterified fatty acids (NEFA). The concentrations of total protein, albumin, β-hydroxybutyrate (BHBA), total bilirubin, urea, calcium and phosphorus were measured at sampling point 0 min. Besides, adipose tissue, muscle and liver samples were taken from all examined animals at day 10 ante and day 14 post partum. Determinations of the
...
lipids content in hepatocytes and subcutaneous adypocites diameter were performed by histopathological analysis. Muscle and adipose tissue insulin receptor (IR) and glucose transporter (GLUT 4) contents were determined by the Western blot procedure. Insulin resistance was estimated by calculating parameters that describe metabolism of glucose (k, T1/2, Peakgluc i AUCgluc), insulin (ΔMaxins, Peakins i AUCins) and NEFA (AUCNEFA) during GTT. The revised quantitative insulin sensitivity check index (RQUICKI) was also calculated. Selected serum biochemical parameters did not differ between the groups ante partum, but experimental cows had greater total bilirubin concentrations (P < 0.05) at day 14 and lower albumin concentrations (P < 0.05) at day 28 post partum compared to those in control group. Results obtained during the first GTT revealed that the blood glucose was significantly higher in experimental compared to control cows only 180 min after infusion, whereas insulin and NEFA concentrations did not significantly differ between the groups. The patterns of blood glucose and insulin during the glucose challenge were similar in both groups...
Faculty:
Универзитет у Београду, Факултет ветеринарске медицине
Date:
06-03-2014
Projects:
Keywords:
visokomlečne krave / high-yielding dairy cows / body condition / insulin resistance / glucose tolerance test / insulin receptor / GLUT 4 / telesna kondicija / insulinska rezistencija / test opterećenja glukozom / insulinski receptor / GLUT 4