Fiziološki pokazatelji stresne reakcije u perioperativnom periodu sterilizacije kod ocene dobrobiti kuja
Physiological parameters of stress reactions in the perioperative period of sterilization in welfare asessment of dogs
Author
Radisavljević, Katarina
Mentor
Vučinić, Marijana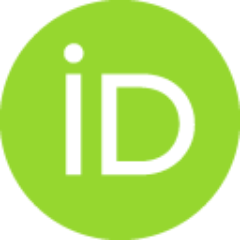 Committee members
Pavlović, Vojislav
Fratrić, Natalija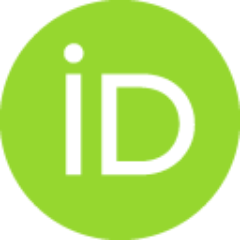 Prokić, Branislav
Todorović, Mirjana

Abstract
Jedan od načina kontrole brojnosti populacije nezbrinutih pasa je kontrolom njihove reprodukcije, odnosno primenom metode "uhvati-steriliši-vrati" (Catch-Neuter-Release). Ovaj složen postupak se sastoji od hvatanja nezbrinutih pasa na javnim površinama, sterilizacije i vraćanja na površine odakle su privremeno sklonjeni. Zato je cilj ove doktorske disertacije bio da oceni intenzitet stresne reakcije, kao potencijalnog uzroka narušavanja dobrobiti kuja u perioperativnom periodu sterilizacije, odnosno ovariohisterektomije. Istraživanja su sprovedena na 40 kuja uključenih u program kontrole brojnosti nezbrinutih pasa na teritoriji grada Beograda. Kuje uključene u ogled bile su podeljene u četiri grupe. Prva grupa kuja podvrgnuta je abdominalnoj ovariohisterektomiji bez aplikacije nesteroidnog antiinflamatornog analgetika. Druga grupa kuja podvrgnuta je abdominalnoj ovariohisterektomiji uz tretman nesteroidnim antiinflamatornim analgetikom, karprofenom. Treća grupa kuja podvrgnuta je abdom
...
inalnoj ovariohisterektomiji uz tretman intramuskularnom injekcijom sa placebo supstancom (Aqua redestillata) i četvrta grupa kuja koja nije podvrgnuta ovariohisterektomiji. Od svih kuja koje su podvrgnute ovariohisterektomiji za analizu biohemijskih i hematoloških pokazatelja stresne reakcije (koncentracija kortizola, glukoze, holesterola i triglicerida, leukocitarna formula i odnos neutrofila i limfocita-N/L indeks) krv je uzorkovana 5 puta (po dovođenju u stacionar, 24 časa posle transporta, 30, 180 minuta i 24 časa posle hirurške intervencije.). Kod kuja koje nisu podvrgnute ovariohisterektomiji, krv za analizu je uzorkovana dva puta (po dovođenju u stacionar i 24 časa posle transporta). Za određivanje koncentracije kortizola korišćena je hemiluminiscentna imunska metoda (CLIA). Spektrofotometrijskom metodom određivana je koncentracija glukoze, holesterola i triglicerida. Za određivanje leukocitarne formule i odnosa neutrofila i limfocita pravljen je krvni razmaz koji je bojen po May-Grünwald i Giemsa-Romanowski tehnici...
The way of controlling population of free roaming dogs is their reproduction with the method of "Catch-Neuter-Release". This complex process consist of capturing free roaming dogs in public areas, sterilizing and returning them to the public area from which they were temporarily removed. The aim of this thesis was to evaluate the intensity of stress reactions, as a potential cause of distortion dog's welfare in the perioperative period of sterilization, ovariohysterectomy. The experiment was performed on a total of 40 female dogs involved in the programme for free roaming dogs control in the city of Belgrade area. The dogs that were studied, were designated into four groups. The first group underwent abdominal ovariohysterectomy not treated with non-steroid analgesic drugs. The second group underwent abdominal ovariohysterectomy treated with non-steroid anty-inflammatory analgesic, carprofen. The third group underwent abdominal ovariohysterectomy treated intramuscular injection with pl
...
acebo substance and the fourth group was not underwent abdominal ovariohysterectomy. Each subject underwent abdominal ovaryohisterectomy for the analysis of biochemical and haematological indicators of stress response (cortisol, glucose, cholesterol and triglyceride levels, leukocytes number and neutrophil lymphocyte ratio-N/L index) blood was sampled 5 times (after transporting, 24 hours after transporting, 30, 180 minutes and 24 hours after surgery). From dogs that did not undergo abdominal Ovario-hysterectomy, blood was sampled twice (after transport and 24 hours after transport). Concentration of cortisol determined with chemiluminescent immunoassay method (CLIA). Concentrations of glucose, cholesterol and triglycerides determined with spectrophotometric method. For determination the leukocyte formula, neutrophil and lymphocyte ratio were made so that a blood smear was stained with May-Grünwald and Giemsa-Romanowski technique...
Faculty:
Универзитет у Београду, Факултет ветеринарске медицине
Date:
17-06-2013
Keywords:
dobrobit životinja / animal welfare / kuje / ovariohisterektomija / perioperativni period / stresna reakcija / dogs / ovariohysterectomy / perioperative period / stress reaction