Primena mananoligosaharida u terapiji puerperalne infekcije uterusa krmača
Mannan-oligosaccharides in therapy of sow's with puerperal uterine infection
Author
Miljas, Niko
Mentor
Lazarević, Miodrag
Committee members
Vakanjac, Slobodanka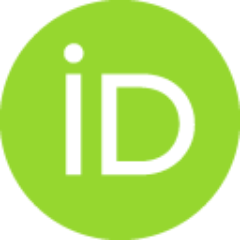 Milanov, Dubravka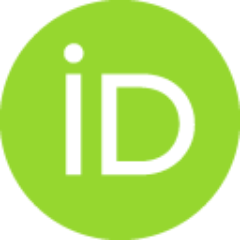 Abstract
Osnovni cilj ovog istraživanja je bio da se ispita mogucnost terapije puerperalnih endometrita krmaca, intrauterinom aplikacijom sterilne suspenzije manan-oligosaharida (MOS) i uporede dobijeni rezultati sa rezultatima klasicne terapije primenom metakrezol sulfonske kiseline sa metanolom (Lotagen, Byk Gulden, Germany). Mananoligosaharidi su prebiotici koji imaju sposobnost da sprece adherenciju patogenih bakterija za površinu sluzokože, kao i da neutrališu njihove toksine, a da pri tome ne oštete tkivo. Postavljena je pretpostavka da je moguce izlecenje krmaca obolelih od endometritisa nakon prašenja uz manji procenat recidiva i ispoljavanje pozitivnih efekata na prirast prasadi usled blagovremene normalizacije produkcije mleka. Ispitivanje je izvedeno na 4 ogledne i jednoj kontrolnoj grupi krmaca sa po 10 plotkinja u svakoj. Ogledne grupe su sacinjavale krmace kod kojih je 2 -3 dana po prašenju, uocen purulentni vaginalni iscedak i koje imaju smanjen apetit. Plotkinje su bile hranjene
...
prema standardnim normativima (AOC tablice, 1993). Klinicka procena zdravstvenog stanja krmaca je vršena na dan terapije i nakon 2-5 dana. Od krmaca oglednih grupa su prikupljani uzorci sadržaja uterusa za citološka i mikrobiološka ispitivanja, a neposredno posle toga vršena je jednokratna aplikacija sterilne suspenzije MOS preparata ili Lotagena. Posle 2-5 dana, uziman je kontrolni ispirak. Za terapiju je korišcen preparat na bazi manan-oligosaharida (YCW – Yeast Cell Wall, Alltech, Fermin, Senta) u kolicinama od po 5, 10 i 20 grama (prva, druga i treca grupa) suspendovanog u 100ml fiziološkog rastvora. Plotkinjama cetvrte grupe je aplikovan Lotagen (Byk Gulden, Germany), u kolicini od 100ml i koncentraciji od 2 %. Preparati za citološke analize su bojeni metodom May-Grunwald Giemsa, a njiihova analiza je vršena metodom direktne svetlosne mikroskopije pomocu mikroskopa Olympus BH-2, (Japan) imerzionim objektivom na ukupnom uvecanju od 1000 x. Odreivano je prisustvo neutrofilnih i eozinofilnih granulocita, limfocita, makrofaga, epitelnih celija i bakterija, kao i njihova struktura. Bakteriološko ispitivanje je izvedeno standardnom mikrobiološkom tehnikom na Columbia agar (CM331, Oxoid, Basingstoke, UK) sa dodatkom 5% ovcije krvi i MacConkey agar (CM115, Oxoid). Ploce su inkubirane u aerobnim uslovima na temperaturi od 37 oC, tokom 24-48h...
The main goals of these investigations were to explore possibilities for therapy of sows suffering from puerperal endometritis by intra uterine application of sterile mannan-oligosaccharide (MOS) suspension and to compare obtained results with standard therapy with Lotagen (Byk Gulden, Germany). Mannan-oligosaccharides are prebiotics that may prevent bacterial adhesion to mucosal surfaces and to neutralize their toxins without causing tissue damage. It was postulated that this therapeutical approach may result in successful curing of diseased sows, lower percent of recidivism and positive effects on piglet's growth due to improved milk production. A trial was conducted on four experimental and one control group of sows consisting of 10 animals each. Experimental groups were formed of sows with purulent vaginal discharge 2-3 days post farrowing along with reduced apatite. Animals were fed standard food mixtures (AOC Tables, 1993). Clinical examination was performed on the day of therapy
...
and 2-5 days latter. Uterus content samples for bacteriological and cytological examination were collected on the day of first clinical examination and immediately after that, sterile MOS suspension or Lotagen were administered by means of catheter. After 2-5 days, a second sampling was performed. We have used MOS-based product (Yeast Call Wall, Batch No 6.9.175, Alltech, Fermin, Senta) in the amounts of 5, 10 and 20g (I, II and III group) suspended in 100ml of saline. Sows from the group IV were treated in the same way by 100ml of 2% Lotagen solution. Smears for cytological analyses were stained by May-Grunwald Giemsa method and analyzed by means of direct light microscopy (Olympus BH-2, Japan), using immersion objective and at total magnification of 1000 X. We have determined presence of neutrophylles, eosinophylles, lymphocytes, monocytes, epithelial cells and bacteria as well as their structure. Bacteriological examination was performed by standard plating procedures on Columbia agar (CM331, Oxoid, Basingstoke, UK) with addition of 5% ovine blood and MacConkey agar (CM115, Oxoid). Plates were incubated in aerobic conditions at 37 0C over 24-48hrs. Isolated bacteria were multiplied in pure culture on CM3 agar (Oxoid) and identification was performed on the basis of colony morphology, microscopic appearance, catalase and oxidase tests and biochemical characteristics...
Faculty:
Универзитет у Београду, Факултет ветеринарске медицине
Date:
07-12-2013
Keywords:
bakterije / bacteria / krmace / manan-oligosaharidi / post-partalna disgalakcija / prasad / prirast / uterus / mannan-oligosaccharides / piglets / post-partal dysgalactia / sows / uterus / weight gains