Uticaj kolostralnih antitela na stepen imunosti prasadi vakcinisanih protiv klasične kuge svinja
Influence of colostral antibodes on immunity of piglets vaccinated against classical swine fiver
Author
Prodanov-Radulović, Jasna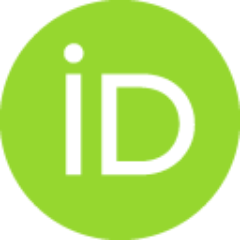 Mentor
Valčić, Miroslav
Committee members
Milić, Nenad S.
Lazić, Sava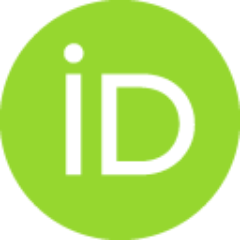 Stojanović, Dragica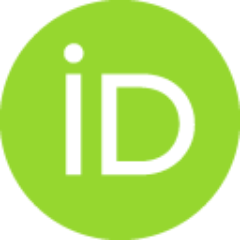 Nedeljković-Trailović, Jelena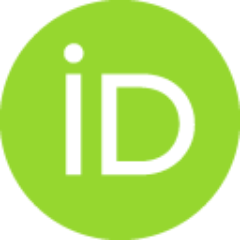 Abstract
Cilj ispitivanja je bio da se ustanovi da li kod prasadi poreklom od vakcinisanih krmača, posle vakcinacije sa atenuisanom i subjediničnom vakcinom, dolazi do interferencije kolostralnog imuniteta sa sintezom sopstvenih antitela i da li postvakcinalni imuni odgovor sprečava pojavu oboljenja, izlučivanje virusa i širenje klasične kuge svinja (KKS). Ogledna ispitivanja su obavljena 60 prasadi, uzrasta 45 dana (18 nevakcinisane prasadi poreklom od nevakcinisanih krmača i 42 nevakcinisana praseta poreklom od krmača vakcinisanih Kina (K)-sojem virusa KKS). Eksperimentalna ispitivanja su podeljena u dve faze: prva faza je obuhvatala ispitivanja sa primenom atenuisane (K-soj) vakcine dok je druga faza obuhvatala primenu subjedinične vakcine. U cilju utvrđivanja prisustva kolostralnih antitela u serumu prasadi, izvršeno je preliminarno uzorkovanje krvi 100 prasadi uzrasta 43 dana. Na osnovu rezultata seroloških ispitivanja (ELISA test), formirane su po tri eksperimentalne grupe, od po sedam je
...
dinki u grupi: pozitivna grupa (utvrđeno prisustvo kolostralnih antitela), negativna grupa (nije utvrđeno prisustvo kolostralnih antitela) i treća grupa prasadi kod kojih su antitela utvrđena na granici detektabilnosti (sumnjiva grupa). U uzrastu 45 dana obavljena je vakcinacija tri grupe prasadi atenuisanom (K-soj) dok su preostale tri grupe prasadi vakcinisane i revakcinisane subjediničnom vakcinom. Četrnaest dana nakon vakcinacije K-sojem odnosno revakcinacije subjediničnom vakcinom izvršena je veštačka infekcija prasadi virulentnim sojem virusa KKS (Beker soj). Jedan dan nakon veštačke infekcije u cilju kontrole izlučivanja virusa u svaku grupu su dodana po 2 neimuna praseta, poreklom od nevakcinisanih krmača. Nakon veštačke infekcije, vršena je kontinuirana klinička opservacija jedinki i od svakog praseta je uzorkovana krv 0, 2, 4, 6, 8, 10, 12, 14, 16, 18, 20, 22, 24, 26 i 28. dana nakon veštačke infekcije u cilju kontrole prisustva specifičnih antitela protiv virusa II KKS i viremije (ELISA test i RT-PCR)...
The aim of the research was to establish possible interference of colostral immunity with the production of own antibodies in piglets originating from vaccinated sows, after immunization with attenuated and subunit vaccine, as well as to examine whether post-vaccination immune response prevents the development of the disease, virus shedding and spread of the Classical Swine Fever (CSF). The experimental research included 60 piglets aged 45 days (18 non-vaccinated piglets originating from non-vaccinated sows and 42 non-vaccinated piglets originating from sows immunized with China (C)-strain of CSF virus). Experimental research was conducted in two phases: the first phase encompassed a trial with the attenuated (C-strain) vaccine, whilst the second phase was focused on the application of a subunit vaccine. To determine presence of colostral antibodies in the serum of piglets, blood sampling was performed in 100 piglets aged 43 days. Based on serological examination (ELISA test), three ex
...
perimental groups consisting of seven animals each were formed: Positive Group (confirmed presence of colostral antibodies), Negative Group (presence of colostral antibodies not confirmed) and Suspect Group (animals in which the antibodies were detected at the detection limit). At the age of 45 days, the piglets from the first three groups were vaccinated with attenuated (C-strain) and remaining three groups were vaccinated and revaccinated with subunit vaccine. Fourteen days after vaccination with C-strain and revaccination with the subunit vaccine, the piglets were challenged with virulent CSF virus strain (Baker strain). One day following artificial infection and with an aim of controlling virus shedding, two non-immune piglets originating from non-vaccinated sows were introduced into each group. After artificial infection, continuous clinical monitoring of animals was performed, and blood samples were obtained from each individual piglet on days 0, 2, V 4, 6, 8, 10, 12, 14, 16, 18, 20, 22, 24, 26 and 28 post infection (dpi) to detect the presence of specific antibodies against CSF and viraemia (ELISA test and RT-PCR)...
Faculty:
Универзитет у Београду, Факултет ветеринарске медицине
Date:
23-04-2013
Projects:
Keywords:
klasična kuga svinja / classical swine fever / kolostralna antitela / interferencija / Kina soj / subjedinična vakcina / colostral antibodies / interference / China-strain / subunit vaccine