Optimizacija i predviđanje kvaliteta materijala, procesa i krajnjih osobina opekarskih proizvoda matematičkim modelovanjem karakterističnih parametara
Optimization and prediction of the quality of materials, process and final properties of heavy clay products by mathematical modeling of the characteristic parameters
Author
Arsenović, Milica V.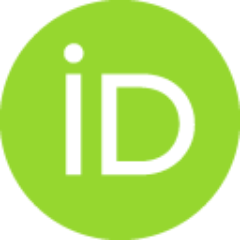 Mentor
Stanković, Slavka
Committee members
Radojević, Zagorka
Pezo, Lato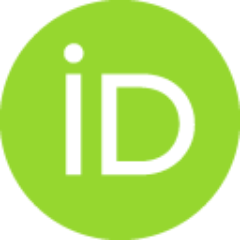 Stanković, Slavka

Abstract
Kvalitet opekarskih sirovina u Srbiji varira u širokom opsegu u pogledu hemijskih, mineraloških, granulometrijskih i keramičko-tehnoloških karakteristika. Različitost sastava i heterogena priroda sirovina uzrokuje varijacije osobina pečenih proizvoda. Da bi se utvrdile matematičke zakonitosti u ponašanju analizirano je 139 uzoraka opekarskih sirovina iz Srbije. Određivan je hemijski i mineraloški sastav polaznih sirovina, kao i ukupni sadržaj karbonata, ostatak na situ od 0,063 mm, a zatim je vršena adekvatna priprema i oblikovanje laboratorijskih proizvoda, sušenje i pečenje na deset temperatura u intervalu 800 - 1100 °C. Ponašanje sirovina pri oblikovanju i sušenju ispitano je na osnovu određivanja vlage oblikovanja, koeficijenta plastičnosti prema Feferkornu, osetljivosti u sušenju prema Bigou, linearnog skupljanja u sušenju i čvrstoće na pritisak suvih oblikovanih tela. Kvalitet uzoraka nakon termičkog tretmana ispitivan je na osnovu: čvrstoće pri pritisku, upijanja vode, gubitka m
...
ase žarenjem, skupljanja u pečenju i zapreminske mase. Ponašanje sirovina u toku procesa pečenja proučavano je metodama termičke analize. Takođe su opisane i reakcije koje se odigravaju tokom pečenja na osnovu termalne analize (DSC, TGA i DTG dijagrama) lesnih sirovina. Zbog izuzetno velikog broja podataka, rezultati si obrađeni i prikazani deskriptivnom statistikom (minimum, maksimum, srednja vrednost, standardna devijacija i varijansa). Korelacionom i analizom glavnih komponenti (PCA) su testirani dobijeni podaci radi utvrđivanja međusobne zavisnosti. Rezultati hemijske i mineraloške analize korišćeni su kao polazni podaci za predviđanje osobina pečenih proizvoda, te su prvobitno ispitani post-hoc Tukey-evim testom koji je pokazao statistički značajne razlike između uzoraka i pogodnost rezultata za dalju analizu i modelovanje proučavanih parametara: čvrstoće pri pritisku, upijanja vode, gubitka mase žarenjem, skupljanja u pečenju i zapreminske mase. Utvrđeno je da najbolje rezultate daju matematički modeli u obliku polinoma drugog reda i veštačkih neuronskih mreža. Takođe su prikazane analize nivoa uticaja određenih ulaznih promenljivih na izlazne (analiza varijanse - ANOVA i sensitivity analiza). Optimizacija i predviđanje kvaliteta materijala, procesa i krajnjih osobina opekarskih proizvoda matematičkim modelovanjem karakterističnih parametara Milica V. Arsenović, doktorska disertacija Poseban deo je posvećen uočenom nelinearnom variranju osobina proizvoda sa porastom temperature pečenja, s obzirom na to da je ova pojava vrlo retko prikazivana u literaturi, a svi ispitivani uzorci iz Srbije su pokazali ovakvo ponašanje, koje je testirano pomoću sensitivity analize...
The quality of raw clay materials in Serbia varies due to their chemical, mineralogical, grain size and technological properties. The diversity of composition and heterogeneous nature of raw materials cause variations of fired products characteristics. In order to determine the mathematical principles of laboratory products behavior, 139 heavy clay samples from Serbia have been analyzed in this research. Chemical and mineralogical composition of raw materials, the total carbonate content and residues on the sieve of 0.063 mm were determined; and afterwards adequate preparation, shaping, drying and firing at ten temperatures in the range 800-1100 °C of laboratory products were done. The behavior of raw materials during processes of shaping and drying was investigated by determining the shaping moist, coefficient of plasticity by Pfefferkorn, sensitivity to drying by Bigot, linear shrinkage in drying and compressive strength of dried bodies. The quality of samples after heat treatment wa
...
s investigated on the basis of: compressive strength, water absorption, weight loss on ignition, firing shrinkage and volume mass. Behavior of products during the firing process was investigated by methods of thermal analysis. Also, chemical reactions that take place during the firing were studied for loess materials using thermal analysis (DSC, TGA and DTG diagrams). Due to the extremely large amount of data, the results have been analyzed and are presented using descriptive statistics (minimum, maximum, mean, standard deviation and variance). Correlation and principal components analysis (PCA) were used to test collected data and to determine their relationship. The results of chemical and mineralogical analyzes were used as input data for the prediction and initially tested by post-hoc Tukey`s test that showed statistically significant differences between the samples and proved that the results are appropriate to be used in further investigation and modeling of tested parameters: compressive strength, water absorption, weight loss on ignition, firing shrinkage and volume mass. It's been found that the best results are obtained with mathematical models of the second order polynomial and artificial neural networks. An analysis of the effects of Optimization and prediction of the quality of materials, process and final properties of heavy clay products by mathematical modeling of the characteristic parameters Milica V. Arsenović, doktorska disertacija certain input variables to the output (analysis of variance – ANOVA and sensitivity) were also performed. A special section in this thesis is dedicated to the observed nonlinear variation of products properties with firing temperature increase, due to the fact that this phenomenon is rarely explained in literature, and that all of the samples from Serbia showed this behavior, which has been tested using sensitivity analysis...
Faculty:
Универзитет у Београду, Технолошко-металуршки факултет
Date:
14-10-2013
Projects:
Keywords:
opekarske sirovine / heavy clay raw materials / hemijski i mineraloški sastav / osobine suvih i pečenih proizvoda / predviđanje / optimizacija / chemical and mineralogical contents / dried and fired products features / prediction / optimization