Dоbiјаnjе biоlоški аktivnih vlаkаnа nа bаzi sеlеktivnо оksidisаnе cеlulоzе
Obtaining of biologically active fibers on the basis of selectively oxidized cellulose
Author
Nikolić, Tanja J.
Mentor
Kostić, Mirjana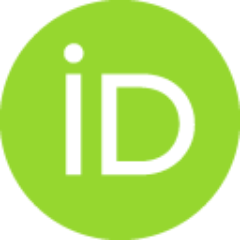 Committee members
Škundrić, Petar
Petronijević, Živomir

Abstract
U radu je proučena oksidacija pamučnih i viskoznih vlakana natrijum-perjodatom pri različitim uslovima u cilju dobijanja informacija o uticaju perjodatne oksidacije na svojstva prirodnih i regenerisanih celuloznih vlakana. Dejstvo perjodatne oksidacije na hemijska i fizička svojstva pamučne i viskozne pređe ocenjeno je određivanjem sadržaja aldehidnih grupa, finoće i prekidne jačine pređe. Promene u sorpcionim svojstvima pamučne i viskozne pređe okarakterisane su određivanjem sorpcije vlage, sposobnosti zadržavanja vode i sorpcije joda. Takođe, ispitane su promene površine oksidisanih celuloznih vlakana primenom SEM tehnike. Perjodatna oksidacija je omogućila uvođenje značajnih količina aldehidnih grupa u celulozna vlakna (maksimalne količine aldehidnih grupa iznose 99,2 μmol/g i 1284,0 μmol/g za oksidisana vlakna pamuka i viskoze, respektivno), pri čemu se količina uvedenih funkcionalnih grupa može kontrolisati izborom uslova modifikovanja. Perjodatna oksidacija nema značajan uticaj n
...
a gubitak mase modifikovane celulozne pređe i izaziva minimalno povećanje finoće oksidisane pređe. Prekidna jačina oksidisane pamučne i viskozne pređe se ne menja značajno za vreme oksidacije u periodu 0-180 minuta. Međutim, sa produženjem vremena reakcije iznad 180 minuta, prekidna jačina se značajno smanjuje. U poređenju sa nemodifikovanim vlaknima, oksidisana pamučna i viskozna vlakna pokazuju povećanje sorpcije vlage i smanjenje vrednosti sposobnosti zadržavanja vode i sorpcije joda. Oksidisana celulozna vlakna sa različitim sadržajem aldehidnih grupa korišćena su kao nosači za imobilizaciju tripsina, enzima sa anti-inflamatornim svojstvom. U ovom procesu amino grupe tripsina reaguju sa aldehidnim grupama oksidisanih celuloznih vlakana uz obrazovanje odgovarajućih Schiff-ovih baza. Za imobilizaciju tripsina na oksidisanim vlaknima primenjene su dve procedure: direktna na pamuku i indirektna na viskozi, uvođenjem proteina BSA i glutaraldehida. Dobijena celulozna vlakna sa imobilisanim tripsinom okarakterisana su sa aspekta sadržaja proteina, aktivnosti enzima i njegove stabilnosti pri lagerovanju. Oksidisana viskozna vlakna vezuju veće količine proteina u odnosu na oksidisana pamučna vlakna: maksimalna količina imobilisanog tripsina iznosi 8,35 mg/g viskozne pređe i 6,1 mg/g pamučne pređe. Međutim, oksidisana viskozna vlakna ispoljavaju niže vrednosti imobilisane aktivnosti (do 0,78 U/g) u poređenju sa oksidisanim pamučnim vlaknima (do 1,22 U/g). Stabilnost imobilisanog tripsina značajno je poboljšana u poređenju sa slobodnim enzimom pri skladištenju tokom dužeg vremenskog perioda i ukazuje na potencijal sistema tripsin – selektivno oksidisana celuloza za primenu u medicini. U radu je pokazana efikasnost primene perjodatne oksidacije na prirodna i hemijska celulozna vlakna u cilju dobijanja dialdehid celuloze, kao i mogućnost dobijanja biološki aktivnih pamučnih i viskoznih vlakana sa imobilisanim tripsinom na bazi dialdehid celuloze kao polazne osnove.
In this thesis, sodium periodate oxidation of cotton and viscose fibers under various conditions was studied in order to obtain information about influence of periodate oxidation on properties of natural and man-made cellulose fibers. The effect of periodate oxidation on the chemical and physical properties of cotton and viscose yarns was evaluated by determining aldehyde group content, fineness and tensile strength of yarns. The changes in sorption properties of cotton and viscose yarns were evaluated by determination of moisture sorption, water retention power and iodine sorption value. Also, changes on the surface of oxidized cellulose fibers were examined by SEM technique. By the periodate oxidation, significant amounts of aldehyde groups can be introduced into cellulose fibers (the maximum amounts of aldehyde groups are 99.2 μmol/g and 1284.0 μmol/g for oxidized cotton and viscose fibers, respectively) and the amount of introduced functionalities is controllable by selecting the o
...
xidation conditions. Periodate oxidation has no significant influence on weight loss of the modified cellulose yarns, and causes minimal increase in the oxidized yarn fineness. The tensile strength of the oxidized cotton and viscose yarns does not change remarkably for the oxidation time up to 180 min. However, tensile strength strongly decreases when the time of oxidation is over 180 min. Compared to the untreated fibers, oxidized cotton and viscose fibers exhibit higher moisture sorption, while water retention values and iodine sorption values of oxidized fibers are lower. Obtained oxidized cellulose fibers with different aldehyde group contents are employed as carriers for subsequent immobilization of trypsin, an enzyme with antiinflammatory properties. The aldehyde groups on the cellulose fibers are able to react with amino groups of trypsin to form the corresponding Schiff base, and result in cellulose yarn immobilized trypsin. The enzyme is covalently immobilized on oxidized fibers by two procedures: directly on cotton fibers and indirectly on viscose fibers through bovine serum albumin as a spacer and glutaraldehyde as a linker. Measurements of protein load from Bradford assay and catalytic activity in hydrolysis of N-α-benzoyl-DL-arginine p-nitroanilide were made for the immobilized enzyme. The protein content in the modified viscose yarn is higher than that in the cotton yarn: the maximum amount of immobilized trypsin is 8.35 mg/g viscose yarn and 6.1 mg/g cotton yarn. However, immobilized activity is higher for cotton fiber (up to 1.22 U/g) than viscose fiber (up to 0.78 U/g). The storage stability of the trypsin immobilized on selectively oxidized cellulose yarn is significantly improved compared with the free enzyme. The resulting composition of trypsin with cellulose has potential for medical applications. This study demonstrates the potential of the periodate oxidation towards natural and regenerated cellulose fibers in order to obtain dialdehyde cellulose fibers, as well as the possibility of obtaining biologically active cellulose fibers with immobilized trypsin using dialdehyde cellulose cotton and viscose fibers.
Faculty:
Универзитет у Београду, Технолошко-металуршки факултет
Date:
18-01-2012
Keywords:
celulozna vlakna / cellulose fibers / cotton / viscose / sodium periodate oxidation / dialdehyde cellulose / physico-chemical properties / trypsin / immobilization / storage stability / pamuk / viskoza / oksidacija natrijum-perjodatom / dialdehid celuloza / fizičko-hemijska svojstva / tripsin / imobilizacija / stabilnost pri lagerovanju