Proučavanje elektrohemijske aktivnosti i transformacija makrolidnih antibiotika
Study of electrochemical activity and transformations macrolides antibiotics
Doktorand
Drljević-Đurić, Katica M.
Mentor
Petrović, Slobodan D.
Članovi komisije
Avramov Ivić, Milka
Vajs, Vlatka
Vladimirov, Sote
Mijin, Dušan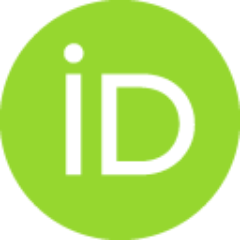 Sažetak
Cilj ove disertacije bio je da se ispitivanjem elektrohemijske aktivnosti makrolidnih antibiotika roksitromicina i midekamicina i poredjenjem dobijenih rezultata sa rezultatima ranije ispitanih azitromicina, klaritromicina i eritromicina izvede opšti zaključak o elektrohemijskom ponašanju ispitanih makrolidnih antibiotika, njihovim mogućim elektrohemijskim transformacijama kao i o mogućnosti njihovog kvalitativnog i kvantitativnog odredjivanja. Posebno je razmatrana mogućnost primene novih voltametrijskih metoda za odredjivanja makrolidnih antibiotika kao sastojaka komercijalnih i bioloških uzoraka. Na osnovu detaljnog ispitivanja elektrohemijskog ponašanja roksitromicina metodama ciklične voltametrije i diferencijalne pulsne voltametrije i midekamicina metodom ciklične voltametrije na elektrodi od zlata, simultano praćeno HPLC i LC/MS metodama kvalitativno i kvantitativno analitički su određene farmaceutske supstance roksitromicin i midekamicin, a roksitromicin i kao sastoja
...
k komercijalnog roksitromicina (Runac® tablete) i biološke tečnosti (humani urin). Poredjenjem sa ranije ispitivanim makrolidnim antibioticima pod istim uslovima, utvrdjeno je da su azitromicin, roksitromicin i midekamicin kvalitativno i kvantitativno analitički određeni. Eritromicin i klaritromicin su određeni kvalitativno a transformacije kojima podležu, za razliku od azitromicina, roksitromicina i midekamicina su praćene FTIR i HPLC metodama.
The aim of the present PhD thesis was to examinate the electrochemical activity of macrolide antibiotics roxithromycin and midecamyin and to compare with the previously investigated azithromycin, clarithromycin and erithromycin in order to have general conclusion concerning electrochemical behavior of macrolide antibiotics. That means, their possible electrochemical transformations as well as the possibility of their quantitative and qualitative determination. Separetely was analysed the possibility of the new voltammetric methods application for the determination of macrolide antibiotics and as a content of commercial an biological samples. Taking into account the detailed investigation of the electrochemical behavior of roxithromycin by cyclic voltammetry and differential pulse voltammetry and a midecamyin by cyclic voltammetry on gold electrode by simultaneous detection of antibiotics by HPLC and LC/MS methods. Their standards were quantitatively and qualitatively were determined a
...
nd roxithromycin was determined in the same manner and as a content of commercial tablets Runac® and as content of humane urine. The comparison with the previously investigated macrolide antibiotics under the identical experimental conditions, shown that azithromycin, roxithromycin and midecamyin are succesfully quantitatively and qualitatively determined. Clarithromycin and erithromycin undergo to the electrochemical transformations during the qualitative determination and these transformations were simultaneosly followed by HPLC and FTIR methods.
Fakultet:
Univerzitet u Beogradu, Tehnološko-metalurški fakultet
Datum odbrane:
21-06-2011
Ključne reči:
makrolidni antibiotici / macrolide antibiotics / roxithromycin / midecamycin / electrochemical behaviour / cyclic voltammetry / differential pulse voltammetry / high performance liquid chromatography / mass spectrometry / elektrohemijsko ponašanje / roksitromicin / midekamicin / ciklična voltametrija / diferencijalna pulsna voltametrija / visoko efikasna tečna hromatografija / masena spektrometrija