Sinteza pH- i temperaturno-osetljivih hidrogelova itakonske kiseline kao nosača za imobilizaciju lipaze iz Candida rugosa
The synthesis of pH- and temperature-sensitive hydrogels of itaconic acid as carriers for immobilization of lipase from Candida rugosa
Author
Milašinović, Nikola Z.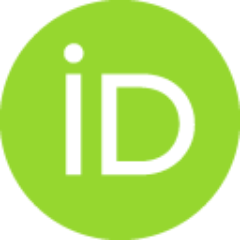 Mentor
Kalagasidis Krušić, Melina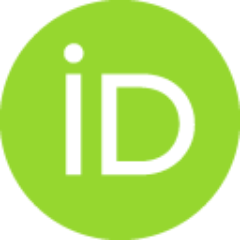 Committee members
Knežević-Jugović, Zorica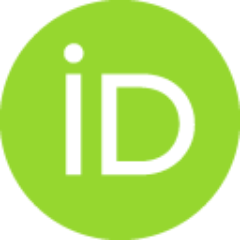 Filipović, Jovanka

Abstract
U ovom radu su, kopolimerizacijom preko slobodnih radikala, sintetisani temperaturno- i pH-osetljivi hidrogelovi na bazi N-izopropilakrilamida (NiPAAm) i itakonske kiseline (IK) različitog sastava i stepena umreženja. Karakterizacija sintetisanih uzoraka je izvedena bubrenjem, ispitivanjem mehaničkih svojstava, skenirajućom elektronskom mikroskopijom, Furijeovom transformacijskom infracrvenom analizom i mikroskopijom atomskih sila. Potvrđeno je da su sadržaj umreživača i sastav reakcione smeše uticali na strukturu hidrogela, mehanička svojstva, morfologiju i kinetiku bubrenja. U drugom delu rada izvedena je imobilizacija enzima, a kao model jedinjenje korišćena je lipaza iz Candida rugosa (CRL). Imobilizacija lipaze je izvedena na dva načina, "in situ" polimerizacijom (Metoda I), i bubrenjem prethodno sintetisanih suvih uzoraka u rastvoru lipaze (Metoda II), uz variranje sadržaja lipaze. Pokazano je da prisustvo itakonske kiseline i lipaze u nosaču utiče na bubrenje i mehanička svojst
...
va hidrogela i na aktivnost enzima. Utvrđene su optimalne vrednosti pH i temperature za imobilisanu lipazu. Ispitana je i stabilnost imobilisane lipaze pri skladištenju tokom 60 dana na različitim temperaturama. Poređenjem složenosti izvođenja imobilizacije, aktivnosti imobilisane lipaze, kao i ekonomičnosti i efikasnosti primene, utvrđeno je da Metoda I ima prednost nad Metodom II. Na osnovu dobijenih rezultata, hidrogel sa imobilisanom lipazom koji je pokazao najbolja svojstava, je primenjen kao biokatalizator u reakciji sinteze n-amil-izobutirata. Sinteza je izvedena esterifikacijom izobuterne kiseline i n-amil alkohola u n-heksanu. Ispitani su i optimizovani parametri reakcije i studija ponovnog iskorišćenja biokatalizatora. Takođe, ispitana je mogućnost potencijalne primene ovih hidrogelova za kontrolisano otpuštanje lekovitih supstanci. Spektrofotometrijskom analizom je utvrđeno da profil i kinetika otpuštanja lipaze mnogo zavise od strukture hidrogela i pH vrednosti okoline. Potvrđeno je da sve formulacije hidrogelova omogućuju očuvanje visoke aktivnosti lipaze i nakon otpuštanja u uslovima koji bi izazvali denaturaciju enzima koji nije zaštićen u gelu. Podešavanjem sastava kopolimera P(NiPAAm/IK) i stepena umreženja ovi hidrogelovi se mogu koristiti kao pogodne matrice za imobilizaciju enzima i njihovu primenu kao biokatalizatora u enzimskim reakcijama. Takođe, moguća je njihova primena kao nosača za kontrolisano otpuštanje proteina u biološki aktivnom obliku.
Temperature- and pH-sensitive hydrogels, based on N-isopropylacrylamide (NiPAAm) and itaconic acid (IA) were synthesized by free radical crosslinking copolymerization by varying comonomer and crosslinking agent content. Characterization of the samples was performed by the swelling studies, testing mechanical properties, Scanning Electron Microscopy, Fourier transform Infrared Spectroscopy and Atomic Force Microscopy. It was confirmed that the degree of crosslinking and hydrogel composition had impacts on the hydrogel structure, mechanical properties, morphology and swelling kinetics. In order to immobilize enzyme, lipase from Candida rugosa (CRL) was used as a model compound. Immobilization of lipase was performed by "in situ― polymerization (Method I), and by swelling of previously synthesized xerogels in lipase solution (Method II), with lipase content variation. It has been shown that itaconic acid and lipase presence in the hydrogel affect the swelling and mechanical properties of
...
hydrogel and enzyme activity. The optimal pH and temperature values for immobilized lipase were defined. The stability of the immobilized lipase at different temperatures was determined during 60 days. It was confirmed that Method I was preferable than Method II, concerning lipase ease of immobilization, its activity, economical and efficiency aspects of its application. Based on these criteria, the hydrogel with immobilized lipase, showing the best properties, was selected and used as biocatalyst in ester synthesis reactions. Synthesis of n-amyl isobutyrate is carried out by esterification of isobutyric acid and n-amyl alcohol in n-hexane. Reaction parameters and the reusability study of the biocatalyst have been evaluated and optimized. The possibility of potential application of these hydrogels in drug controlled release systems was tested. Spectrophotometric analysis showed that the lipase release kinetics depended on hydrogel structure and environmental pH. It was confirmed that all formulations of hydrogels enable the preservation of high activity of lipase even after release conditions that would provoke denaturation of the enzyme if it was not protected in the gel. It was concluded that by adjusting the P(NiPAAm/IA) copolymer composition and the crosslinking degree these hydrogels can be used as a suitable matrix for the enzyme immobilization and their application as biocatalyst in enzyme reactions. It was also possible to use them as carriers for protein controlled release in a biologicaly active form, as well.
Faculty:
Универзитет у Београду, Технолошко-металуршки факултет
Date:
25-02-2011
Keywords:
temperaturno- i pH-osetljivi hidrogelovi / temperature- and pH-sensitive hydrogels / N-Izopropilakrilamid / itakonska kiselina / lipaza iz Candida rugosa / imobilizacija enzima / aktivnost enzima / sinteza estra n-amil-izobutirata / kontrolisano otpuštanje proteina / kinetika otpuštanja / N-Isopropylacrylamide / itaconic acid / Candida rugosa lipase / enzyme immobilization / enzyme activity / n-amyl isobutyrate ester synthesis / controlled protein release / release kinetics