Modifikovanje tekstilnog materijala iz binarne mešavine poliestar/prirodno vlakno sa ciljem simultanog bojenja komponenata
Modification of textile binary blends of polyester/natural fiber to enable simultaneous dyeing of components
Author
Ristić, Nebojša
Mentor
Jocić, Dragan
Committee members
Jovančić, Petar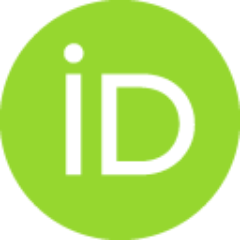 Đorđević, Dragan

Abstract
Danas poznati postupci bojenja binarnih tekstilnih mešavina poliestar/prirodno vlakno koriste dve klase boja za bojenje komponenata u jednom ili dva rastvora, kada se stvaraju velike količine jako zaprljanih otpadnih voda koje opterećuju čitav eko sistem. Globalna inicijativa za racionalnim korišćenjem prirodnih resursa i sve strožije ekološke mere nameću potrebu za izučavanjem novih postupaka koji bi u odnosu na tradicionalno bojenje bili superiorniji u pogledu tehnološke produktivnosti, ekonomičnosti i zaštite vodotokova. Takođe, novi postupci bojenja treba da obezbede visoke performanse boje na tekstilu, i sa tog stanovišta glavni izazov kod bojenja mešavina je balansiranje intenziteta boje na komponentama mešavine. Ranija istraživanja diskretno su nagovestila da modifikacija površine vlakana može da bude perspektivan način za poboljšanje karakteristika bojenja različitih tekstilnih supstrata. U teorijskom delu doktorske disertacije razmatrana je struktura pamuka, vune i poliestra
...
i konvencionalni i inovativni načini bojenja vlakana i njihovih mešavina. Takođe su obimno opisani dosadašnji rezultati u primeni postupaka modifikovanja vlakana, koji su korišćeni u eksperimentu. U eksperimentalnom delu disertacije proučavan je pod različitim procesnim uslovima uticaj alkalne hidrolize, niskotemperaturne plazme-korona pražnjenja i obrade biopolimerom hitozanom na hemijske i morfološke promene vlakana i uspostavljena je korelacija sa hidrofilnim i karakteristikama bojenja monokomponentnih i tkanina iz binarne mešavine. Korišćene su i hibridne obrade, pre svega radi poboljšanja konkurentnosti poliestra u postupku simultanog bojenja sa prirodnim vlaknima, anjonskim bojama. Hemijske i morfološke promene na poliestarskim i poliestarsko-pamučnim tkaninama nastale tokom obrade u vrućem rastvoru alkalije poboljšavaju komfornost tkanine kao i hidrofilne i osobine bojenja direktnom i reaktivnom bojom. Na mešavini intenziteti boja se povećavaju 25%, a kada se naknadno deponuje hitozan za 100%, u odnosu na prvobitni uzorak, pri čemu se značajno kompenzuju razlike u intenzitetu boje među komponentama. Obradom koronom ugrađuju se u strukturu svih vlakana kiseonične funkcionalne grupe koje su identifikovane pomoću XPS metode, zbog čega se dramatično poboljšava hidrofilnost vlakana, i minimalno intezitet boja. Obrada hitozanom ili kombinovani tretman plazma/hitozan značajno povećavaju količine direktne i reaktivne boje prevashodno na poliestru, što je doprinelo da intenzitet direktne boje na fabričkoj mešavini bude veći za 88%, i reaktivne za 114% u odnosu na netretirani uzorak, sa zadržanim nivoima postojanosti i stepena fiksiranja reaktivne boje. Veći stepen iskorišćenja boja smanjuje zaprljanje otpadne vode a jednostepeni postupak jednom bojom skraćuje i pojeftinjuje proces bojenja. Na mešavini poliestar/vuna povećava se intenzitet kisele boje obeju komponenata, ali se minimalno kompenzuju međusobne razlike i odabrana boja na poliestru ima nedovoljne mokre postojanosti. Dobijeni rezultati istraživanja omogućuju fundamentalno sagledavanje problematike bojenja modifikovanih mešavina jednom bojom sa osvrtom na ekološki aspekt bojenja.
Currently known dyeing methods for textile binary blends of polyester/natural fiber using two classes of dyes to dye components in one or two solutions produce big amounts of highly polluted wastewaters loading the whole ecosystem. Global initiative for rational use of natural resources and severe environmental regulations impose the need to investigate new procedures that would be more superior regarding productivity, economy and protection of watercourses. Moreover, new dyeing procedures should provide high dyeing performances on textile and therefore the main challenge in dyeing blends is to balance color intensities on blend components. Previous studies discreetly indicated that fiber surface can be a promising way to improve dyeing characteristics of various textile substrates. In theoretical part of the dissertation the structure of cotton, wool and polyester is discussed and conventional and innovative dyeing methods of their blends are also considered. Previous results in fibe
...
r modification procedures, used in experiments, are also extensively described. In experimental part of the dissertation, the effect of alkaline hydrolysis under various process conditions, low temperature plasma – corona discharge and biopolymer chitosan treatment on the chemical and morphological changes on fibers are studied and a correlation between hydrophilic dyeing characteristics of mono component and binary blended fabrics was made. Hybrid treatments were also used, primarily to improve polyester competitiveness during simultaneous dyeing with natural fibers, using anion dyes. Chemical and morphological changes on polyester and polyester-cotton fabrics produced by treatment in hot alkaline solution improve fabric comfort and hydrophilic and dyeing properties with direct and reactive dyes. Color intensities on blends increase by 25%, and applying chitosan by 100% compared to original sample with significantly compensated color differences of components. Corona treatment introduces oxygen functional groups into the structure of all fibers identified by XPS method, dramatically improving fiber hydrophilicity and minimally color intensity. Chitosan and combined chitosan/plasma treatment significantly enhanced the amounts of direct and reactive dyes on polyester producing increased color intensities on factory's blend by 88% and 114% for direct and reactive dyes, respectively, relative to untreated sample, and kept fastness levels and fixation degree of reactive dye. Higher degree of dye utilization decreases wastewater pollution and one stage procedure using one dye shortens and cheapens dyeing process. On polyester/wool blends color intensities of both components are increased with acid dyes, but component's differences are minimally compensated and selected dye has insufficient wet fastnesses. Investigation results obtained enable a fundamental perception of modified blends dyeing using one dye, taking care of environmental aspect.
Faculty:
Универзитет у Београду, Технолошко-металуршки факултет
Date:
23-08-2010
Keywords:
modifikacija tekstila / textile modification / simultaneous dyeing / alkaline hydrolysis / corona discharge / chitosan / color intensity / color fastness / simultano bojenje / alkalna hidroliza / korona pražnjenje / hitozan / intenzitet boje / postojanost boje