Утицај ферментације на деградацију остатака пестицида у ферментисаним производима од жита
Effect of wheat fermentations on pesticide residues degradations
Author
Đorđević, Tijana
Mentor
Šiler-Marinković, Slavica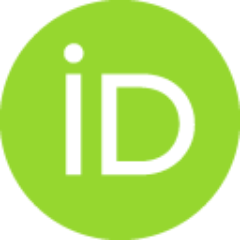 Committee members
Đurović-Pejčev, Rada
Dimitrijević-Branković, Suzana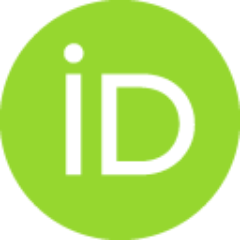 Abstract
Zbog intenziviranja primene pesticida u poljoprivredi ostaci ovih jedinjenja se danas često detektuju u svim segmentima životne sredine, što za posledicu ima i povećanje zagađenosti uzgajanih konzumnih biljaka. Porast kontaminacije prehrambenih proizvoda pesticidima sa ozbiljnim posledicama na ljudsko zdravlje doveo je do povećane zainteresovanosti za razvijanje strategije u cilju poboljšanja bezbednosti hrane sa aspekta zagađenosti ovim jedinjenjima. Ispitivanje uticaja tehnika procesuiranja hrane na smanjenje nivoa zagađenosti pesticidima poslednjih godina privlači sve veću pažnju. S obzirom da je fermentacija jedan od najstarijih, a danas veoma zastupljenih vidova prerade hrane, cilj ovog rada je ispitivanje mogućnosti korišćenja fermentacionih procesa u cilju smanjenja količine ostataka pesticida, odnosno uticaj fermentativnih mikroorganizama na degradaciju ostataka pesticida u prehrambenim proizvodima. U radu je ispitivan uticaj fermentacije bakterijama mlečno kiselinskog vrenja (
...
Lactobacillus plantarum) i kvascima (Saccharomyces cerevisiae) na degradaciju tj. smanjenje nivoa ostataka pesticida (pirimifos-metila, hlorpirifos-metila i bifentrina) u fermentisanim supstratima žita (Triticum spelta). Takođe je utvrđeno kako i u kom stepenu ostaci pomenutih pesticida utiču na rast korišćenih fermentativnih mikroorganizama i proces fermentacije. Istraživanja u okviru rada obuhvatala su: utvrđivanje faza rasta korišćenih mikroorganizama u datim laboratorijskim uslovima, optimizaciju uslova mikrobioloških fermentacija, ispitivanje uticaja pomenutih pesticida na rast fermentativnih mikroorganizama i na proces fermentacije pšenice, izbor optimalne analitičke metode pripreme uzoraka za određivanje ostataka ispitivanih pesticida, optimizaciju parametara fermentacije pšeničnog supstrata (temperatura, trajanje fermentacije i veličina inokuluma) u cilju postizanja maksimalnog stepena degradacije pesticida i utvrđivanje doprinosa procesa fermentacije u degradaciji pesticida tj. definisanje uticaja aktivnosti izabranih fermentativnih mikroorganizama na degradaciju. Utvrđeno je da su i L. plantarum i S. cerevisiae slabo osetljivi na prisustvo bifentrina u podlogama za rast, dok prisustvo organofosfata u velikoj meri negativno utiče na njihov rast u podlozi, pri čemu značajnije na kvasac...
Pesticide residues have become an unavoidable part of the environment. Most of the applied pesticides find their way as 'residue' in the environment, and, once the environment is contaminated with pesticides, they may easily enter into human food chain through the plants creating serious acute health problems. Hence it is significant to evaluate simple, cost effective strategies to enhance food safety from harmful pesticides. Food processing at domestic and industrial level would offer a suitable means to tackle the current scenario of unsafe food. In that context, it is interesting to study the potential loss of pesticide during fermentation as one of the oldest simple biotechnological process. In presented work the dissipation of pirimiphos-methyl, chlorpyriphos-methyl and bifenthrin during wheat (Triticum spelta) fermentation by Lactobacillus plantarum and Saccharomyces cerevsiae was investigated. Additionally, the effect of used pesticides on the lactobacilli and yeast growth and o
...
n fermentation efficiency was as well studied. Experiment conducted for dissertation consisted of: determination of used microorganisms growth curves in laboratory conditions, optimization of fermentation condition for uncontaminated wheat, study of effect of pesticide contamination in the growth substrates on microorganisms growth, study of effect of pesticides on fermentations efficiency, establishment of optimal analytical method for determination of pesticide residues in fermented wheat samples, optimization of fermentation condition (temperature, fermentation time and inoculums size) in order to obtain the highest pesticide degradation level, and determination of the individual effects of used fermentative microorganisms strains on pesticide residues dissipation in wheat. Obtained results showed that growth of L. plantarum and S. cerevisiae in growth substrates was not inhibited by bifenthrin contamination, while was by organophosphates, while lactic acid bacteria was, generally, more resistant on contamination...
Faculty:
Универзитет у Београду, Технолошко-металуршки факултет
Date:
2013
Projects:
Keywords:
pesticidi / pesticides / fermentacija / degradacija / pšenica / pirimifos-metil / hlorpirifos-metil / bifentrin / Lactobacillus plantarum / Saccharomyces cerevisiae / fermentation / degradation / wheat / pirimiphos-methyl / chlorpyriphos-methyl / bifenthrin / Lactobacillus plantarum / Saccharomyces cerevisiae