Sinteza, karakterizacija i primena nedopiranih i dopiranih nanostrukturnih fotokatalizatora na bazi titan(IV)-oksida
Synthesis, characterization and application of undoped and doped nanostructured photocatalysts based on titanium(IV) oxide
Author
Đokić, Veljko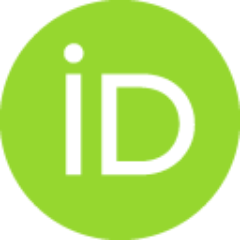 Mentor
Janaćković, Đorđe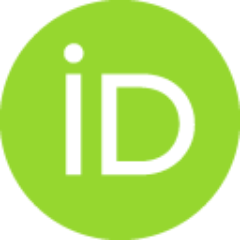 Committee members
Petrović, Rada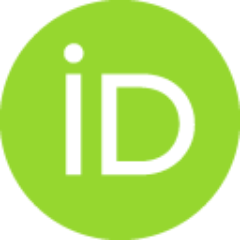 Mijin, Dušan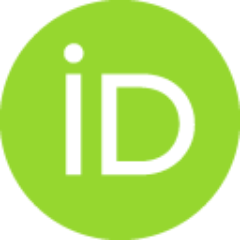 Marinković, Aleksandar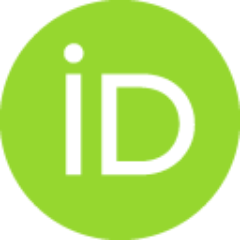 Dramićanin, Miroslav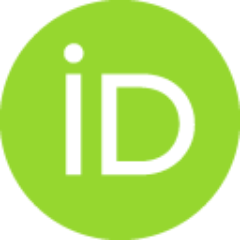 Abstract
Titan(IV)-oksid (TiO2) je zbog svoje fotokatalitičke aktivnosti, hemijske i biološke inertnosti, otpornosti na fotoindukovanu i hemijsku koroziju, netoksičnosti i relativno niske cene, jedan od najčešće proučavanih poluprovodničkih materijala za primenu u dekontaminaciji životne sredine, samo-čišćenju, uklanjanju mirisa, sterilizaciji i obnovljivim izvorima energije. Zbog široke zabranjene zone i velike brzine rekombinacije fotogenerisanih parova elektron-šupljina, efikasnost fotokatalizatora na bazi TiO2 je i dalje mala za potencijalnu praktičnu primenu. U poslednje četiri decenije veliki napor je uložen u istraživanja vezana za poboljšanje fotokatalitičke efikasnosti TiO2 i njegovu moguću praktičnu primenu. Generalno, fotokatalitička efikasnost TiO2 se može povećati: (1) smanjenjem energije zabranjene zone dopiranjem i/ili proširenjem apsorpcije (u vidljivu oblast) upotrebom fotosenzitizera, (2) poboljšanjem razdvajanja (smanjenjem brzine rekombinacije) fotogenerisanih nosilaca naele
...
ktrisanja (elektron/šupljina) i (3) povećanjem specifične površine i kvaliteta aktivnih mesta (za adsorpciju polutanata koje je potrebno fotokatalitički razgraditi). Cilj ove doktorske disertacije je proučavanje procesa formiranja nedopiranih i dopiranih nanostrukturnih prahova i tankih filmova titan(IV)-oksida znatno poboljšane fotokatalitičke efikasnosti. Da bi se postigla visoka fotokatalitička aktivnost u vidljivoj oblasti, neophodno je generisati aktivne apsorpcione centre za vidljivu svetlost. Pokazalo se da dopiranje anjonima nemetala predstavlja veliki potencijal u indukovanju takve apsorpcije i dosta napora se ulaže u razvijanje metoda za sintezu anjon-dopiranih TiO2 fotokatalizatora sa visokom aktivnošću u vidljivom delu spektra. Prema tome, u ovoj doktorskoj disertaciji prvo je predstavljeno dobijanje TiO2 filmova pulsnom laserskom depozicijom na staklenim supstratima u atmosferi kiseonika, metana, azota i mešavini kiseonika i azota. Inkorporacija azota u rešetku TiO2 je uspešno ostvarena, što je i pokazano merenjem optičke apsorpcije i fotoelektronske spektroskopije X-zracima (XPS). Apsorpciona ivica N-dopiranih TiO2 filmova pokazuje crveni pomeraj do ~480 nm u odnosu na 360 nm u slučaju nedopiranih filmova. Fotokatalitička aktivnost TiO2 filmova ispitivana je u reakciji fotoredukcije toksičnih Cr(VI) u Cr(III) jone u vodenoj sredini uz ozračivanje vidljivom i UV svetlošću. Najveću fotokatalitičku aktivnost u prisustvu vidljive svetlosti pokazuju TiO2 filmovi deponovani u atmosferi azota, dok su u prisustvu UV svetlosti najbolji rezultati dobijeni za TiO2 filmove deponovane u atmosferi čistog metana i kiseonika...
Titania (TiO2) due to its photocatalytic activity, chemical and biological inertness, resistance to chemical- and photo-corrosion, non-toxicity, and relatively low cost, is one of the most studied semiconductors for environmental protection, selfcleaning, deodorizing, sterilizing and renewable energy sources. Owing to its wide band gap and high speed of electron/hole recombination, the efficiency of photocatalysts based on TiO2 is however small for potential practical applications. In the last four decades, much effort has been invested in research related to improving the photocatalytic efficiency of TiO2 and its possible practical applications. Generally, the photocatalytic efficiency of TiO2 can be increased by: (1) reducing the band gap energy by doping and/or enlargement of its absorption in the visible region using photosensitizes, (2) improving the separation (reducing the recombination rate) of photogenerated charge carriers (electron/hole) and (3) increasing the specific surfa
...
ce area and the quality of the active sites (for adsorption of pollutants to be photocatalytically degraded). The aim of this doctoral dissertation was the study of the process of the formation of undoped and doped nanostructured powders and thin films of titanium(IV) oxide with significantly enhanced photocatalytic efficiency. To this end, in order to obtain high photocatalytic activity in the visible light region, it was therefore mandatory to generate active visible light absorption centers. Anion doping proved itself to process great potential in inducing such absorption, and intensive efforts have been directed towards the development of methods for synthesizing anion-doped titania-based photocatalysts with a large visible light response. Therefore, in this doctoral thesis, first pulsed laser deposition of TiO2 films on glass substrates under oxygen, methane, nitrogen and mixture of oxygen and nitrogen atmospheres is presented. Nitrogen incorporation into the TiO2 lattice was successfully achieved, as demonstrated by optical absorption and XPS measurements. The absorption edge of the N-doped TiO2 films was red-shifted by ≈480 nm from the undoped value of 360 nm. The photocatalytic activity of TiO2 films was investigated during toxic Cr(VI) ions photoreduction to the Cr(III) state in aqueous media under irradiation with visible and UV light. Under visible light irradiation, the TiO2 films deposited under a nitrogen atmosphere showed the highest photocatalytic activity, whereas on UV light exposure, the best results were obtained for the TiO2 structures deposited under a pure methane or oxygen atmosphere...
Faculty:
Универзитет у Београду, Технолошко-металуршки факултет
Date:
20-11-2013
Projects:
Keywords:
fotokataliza / photocatalysis / TiO2 / N- and C- doped TiO2 thin films / pulsed laser deposition / sol–gel processes / nanocomposites / carbon nanotubes / rutile nanorods / orientation dependent agglomeration / TiO2 / N- i C-dopirani TiO2 tanki filmovi / pulsna laserska depozicija / sol-gel / nanokompoziti / ugljenične nanocevi / rutil nanoštapići / orijentaciono zavisno povezivanje