Sinteza i svojstva izvora svetlosti na bazi itrijum-oksida dopiranih jonima retkih zemalja
Synthesis and properties of rare-earth ion doped yttrium-oxide light sources
Author
Lojpur, Vesna M.
Mentor
Aleksić, Radoslav
Committee members
Dramićanin, Miroslav M.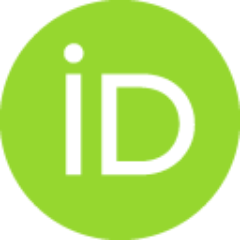 Uskoković, Petar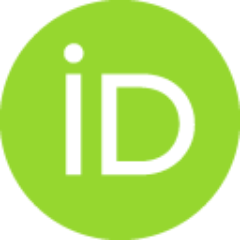 Radojević, Vesna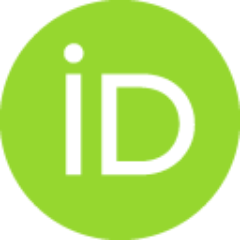 Antić, Željka

Abstract
Fosfori dopirani jonima retkih zemalja predstavljaju jednu od najznačajnijih klasa luminescentnih materijala. Među njima, itrijum oksid sa svojim veoma dobrim svojstvima, dopiran jonima lantanoida predstavlja odličan izbor za brojne primene ovih materijala. Zbog toga su metode sinteze za dobijanje nanočestica itrijum oksida sa tačno određenom strukturom i morfologijom od presudnog značaja za unapređenje funkcionalnih karakteristika materijala. U okviru ove teze nanostrukturni prahovi na bazi itrijum oksida sintetisani su na četiri načina sledećim metodama: sprej piroliza, hidrotermalna metoda, metoda polimerno-kompleksnog rastvora i metoda samostalno-propagirajuće reakcije na sobnoj temperaturi. Sintetisani su sistemi anti-štoks (Y2O3:Yb3+/Er3+, Y2O3:Yb3+/Ho3+, Y2O3:Yb3+/Tm3+) i štoks materijala (Y2O3:Eu3+ i Y2O3:Sm3+). Ispitana je struktura i fazni sastav sintetisanih prahova, uticaj različitih sinteza i njihovih procesnih parametara (temperatura i vreme termičkog tretmana) na morfolo
...
giju prahova. Analiziran je uticaj različitih dopanata i različitih međusobnih odnosa dopanata kod anti-štoks materijala, kao i različita koncentracija dopanata kod štoksovih materijala i njihov uticaj na optička svojstva. Merena su optička svojstva na niskim temperaturama u cilju određivanja potencijalne aplikacije materijala u termometriji. Rendgeno-strukturna analiza svih sintetisanih prahova pokazala je da žareni uzorci imaju dobru kristaliničnost i odgovarajući fazni sastav. Svi sistemi kristalisali su u biksbitnoj fazi kubnog tipa sa prostornom grupom Ia-3. Strukturna utačnjavanja rađena su Ritveldovom metodom u programu Topas Akademik. Najmanja veličina kristalita za žarene uzorke dobijena je metodom polimerno-kompleksnog rastvora (~20 nm), dok je najveća dobijena pri sintezi metodom sprej pirolize (~ 130 nm). Morfologija uzoraka snimana je na transmisionom i skenirajućem elektronskom mikroskopu sa energetsko-disperzionom spektroskopijom X-zraka. Utvrđeno je da se metodom sprej pirolize dobijaju sferne čestice veličine oko 600 nm koje se sastoje od primarnih čestica veličine oko 50 nm. Kod hidrotermalne sinteze na nižoj temperaturi žarenja (600 ºC) dobijaju se čestice izduženog oblika sa dužinom oko 1 μm i širinomoko 100 nm, dok su na višoj temperaturi žarenja (1100 ºC) čestice štapićastog oblika i posledica su procesa kolizije sfernih nanočestica veličine oko 100 nm. Metoda polimerno-kompleksnog rastvora daje aglomerisane čestice sa veličnom od oko 30 nm. Metodom samostalno-propagirajuće reakcije na sobnoj temperaturi naknadnim termičkim tretmanom na temperaturama od 600-1100 ºC morfologija čestica menjala se od štapićastog oblika širine oko 5-10 nm i dužine oko 100 nm pa sve do sfernog oblika čija je veličina čestica oko 50 nm....
Phorphors doped with rare earth ions are a major class of luminescent materials. Among them, yttrium oxide with its excellent properties, doped with lantanoide ions represent a great choice for many applications of these materials. Therefore, the synthesis methods for obtaining nanoparticles with precisely defined structure and morphology are of crucial importance for the improvement of materials functional characteristics. In this thesis, nanostructured powders based on yttrium oxide were synthesized by four different methods: spray pyrolysis, hydrothermal method, polymer-complex solution and self-propagating room temperature reaction. Following systems were made: up-convertors (Y2O3:Yb3+/Er3+, Y2O3:Yb3+/Ho3+, Y2O3:Yb3+/Tm3+) and down-convertors (Y2O3:Eu3+ i Y2O3:Sm3+). The structure and phase composition of synthesized powders were examined, as well as the influence of different synthesis methods and process parameters (temperature and heat treatment time) on the morphology of powder
...
s. The investigation was also focused on the influence of different dopants and various ratios of dopants in an up-converter, different concentrations of dopants in down-converters and their impact on the optical properties. Emission properties at low temperatures were measured in order to determine the potential application of materials in luminescence thermometry based on luminescence intensity ratio method. X-ray structural analysis of the synthesized powders showed that the annealed samples have good crystallinity and the corresponding phase composition. All systems are crystallized in the cubic bixbyite C-type phase with space group Ia-3. Structural refinement was performed by the Rietveld method in Topas Academic software. The minimum size of the crystallites in annealed samples is obtained by the polymer-complex solution method (~ 20 nm), while the highest was obtained in the spray pyrolysis synthesis (~ 130 nm). The morphology of samples was recorded in transmission and scanning electron microscopy with energy-dispersive X-ray spectroscopy. It was found that with spray pyrolysis method obtained particles are spherical with size of about 600 nm and that v they consist of primary particles with size of 50 nm. Using hydrothermal synthesis at a lower annealing temperature (600 °C) obtained particles had elongated shape with a length of about 1 μm and a width of about 100 nm, while at the higher annealing temperature (1100 °C) particles were rod-shaped, which is a consequence of the collision process of spherical nanoparticles with size of approximately 100 nm. Polymer complex solution method gives agglomerated particles of about 30 nm. Self-propagating room temperature reaction method showed change in morphology at additionally thermally treated temperatures 600-1100 °C, from rod-shaped with width of about 5-10 nm and a length of about 100 nm, to a spherical shape with a particle size of about 50 nm...
Faculty:
Универзитет у Београду, Технолошко-металуршки факултет
Date:
23-10-2013
Projects:
Keywords:
luminescentni materijali / luminescent materials / itrijum-oksid / joni retkih zemalja / štoks materijali / anti-štoks materijali / termometrija / yttrium-oxide / rare earth ions / down-convertors / up-convertors / thermometry