Prilog proučavanju mehanizma fotodegradacije karbamatnih pesticida
Contribution to the studied of the photodegradation mechanism of carbamate pesticides
Author
Tomašević, Anđelka
Mentor
Mijin, Dušan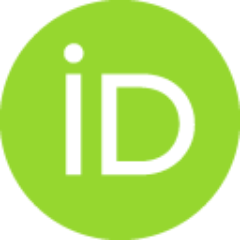 Committee members
Petrović, Slobodan
Ušćumlić, Gordana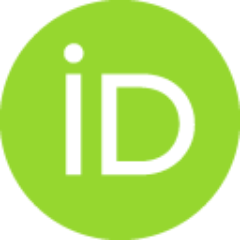 Erne, Kiš

Abstract
U radu je ispitivana fotoliza i fotokatalizovano uklanjanje niskih koncentracija karbamatnih pesticida-insekticida metomila i karbofurana i herbicida desmedifama iz različitih vrsta voda (dejonizovana, destilovana, morska) i iz organskih rastvarača, primenom UV, vidljive ili prirodne sunčeve svetlosti, u prisustvu katalizatora TiO2 i ZnO, takođe i primenom katalizatora Fe-ZSM-5 zeolita i AlFe-pilarnog montmorijonita (foto-Fenton proces). Ispitivan je uticaj različitih parametara kao što su vrsta svetlosti, udaljenost lampe od površine rastvora, vrsta vode, reakciona temperatura, pH vrednost, vrsta organskog rastvarača, početna koncentracija pesticida, početna koncentracija katalizatora, početna koncentracija NaCl na brzinu razgradnje navedenih pesticidnih jedinjenja. Takođe je ispitivan uticaj različitih katalizatora na brzinu fotodegradacije metomila, karbofurana i desmedifama. Stepen fotodekompozicije metomila, karbofurana i desmedifama je određivan primenom UV spektrofotometrije i H
...
PLC analizom, a njihova mineralizacija je ispitivana pomoću jonske hromatografije (IC) i analizom ukupnog sadržaja organskog ugljenika (TOC). Fotohemijsko uklanjanje metomila, karbofurana i desmedifama je prirodan i primenljiv model za prečišćavanje voda.
This paper describes the photolytic and photocatalytic removal of the carbamate pesticides-insecticides methomyl and carbofuran and herbicide desmedipham, at low concentration from different types of water (deionized, distilled, seawater), also from organic solvents, upon UV, visible or natural solar light radiation, in the presence of TiO2 and ZnO, as well as using Fe-ZSM-5 zeolite and AlFe-pillared montmorillonite (photo-Fenton process). The effects of different parameters such as kind of light, lamp distance, water type, reaction temperature, pH, organic solvent type, initial concentration of pesticide, initial concentration of catalyst and initial concentration of NaCl were studied. The effect of various catalysts on the photodegradation of methomyl, carbofuran and desmedipham was also studied. The rate of photodecomposition of methomyl was measured using UV spectrometry and HPLC, while its mineralization was investigated by ion chromatography (IC) and total organic carbon (TOC) an
...
alysis. The photochemical removal of methomyl, carbofuran and desmedipham is a natural and applicable model for the purification of water.
Faculty:
Универзитет у Београду, Технолошко-металуршки факултет
Date:
14-01-2011
Keywords:
metomil / methomyl / karbofuran / desmedifam / fotoliza / fotokataliza / foto-Fenton / titan(IV)-oksid / cink(II)-oksid / heterogeni katalizatori na bazi gvožđa / carbofuran / desmedipham / photolysis / photocatalysis / photo-Fenton / titanium dioxide / zinc oxide / heterogeneous iron catalysts