Mehanizam luženja polimetaličnih Pb-Zn-Cu koncetrata sumpornom kiselinom u prisustvu odabranih oksidanasa
Leaching mechanism of polymetallic pb-zn-cu concentrates using sulphuric acid in the presence of selected oxidant
Author
Sokić, Miroslav
Mentor
Kamberović, Željko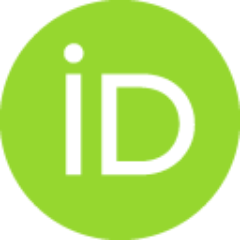 Committee members
Živković, Dragana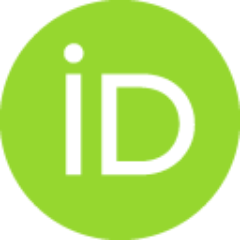 Radosavljević, Slobodan

Abstract
Iscrpljivanje bogatih i pojava nestandardnih rudnih rezervi sulfidnih mineralnih sirovina nalaže potrebu za pronalaženje odgovarajućih mogućnosti prerade do danas nedovoljno iskorišćenih resursa i njihovu eksploataciju. Jedan deo ovih ruda predstavljaju polimetalične rude i kolektivni koncentrati iz kojih često nije moguće konvencionalnim postupcima prerade valorizovati obojene metale sa zadovoljavajućim stepenom iskoričćenja. Izučavanje postupaka za valorizovanje obojenih metala iz ovakvih sirovina vezano je za poznavanje oblika pojavljivanja obojenih metala u sulfidnim sirovinama, strukturno-morfoloških osobina minerala nosioca i fizičko-hemijskih mogućnosti za procesno tretiranje u cilju dobijanja metala uz zadovoljavajuće iskorišćenje. Nakon detaljnog uvida u procesne mogućnosti prerade ovakvih ruda i koncentrata, za analizu mogućnosti primene odabran je postupak luženja sulfidnih koncentrata rastvorom sumporne kiseline u prisustvu oksidansa pri normalnom pritisku. Za ispitivanja
...
su korišćena dva polimetalična koncentrata: u prvom je bakar bio zastupljeniji u odnosu na cink i olovo (halkopiritni koncentrat), dok su u drugom sva tri minerala bila ravnomerno zastupljena (polimetalični koncentrat). Na osnovu literaturnih podataka izvršen je izbor oksidanasa i tokom eksperimentalnih istraživanja dokazano da je primena natrijum(I)-nitrata i vodonik-peroksida opravdana i adekvatna kod luženja polimetaličnih koncentrata sa različitim sadržajem halkopirita u rastvorima sumporne kiseline pri standardnom pritisku. Termodinamička analiza procesa luženja je obuhvatila proračun promene Gibsove energije hemijskih reakcija luženja i konstukciju E-pH dijagrama stabilnosti bakra, cinka, olova i železa u ispitivanim sistemima. Ispitivanjem uticaja kinetičkih parametara procesa (temperature, vreme, granulometrijski sastav, brzina mešanja, koncentracija H2SO4, koncentracija NaNO3 (H2O2)) halkopiritnog koncentrata na izluženje bakra određeni su optimalni parametri procesa luženja u sistemima H2SO4-NaNO3-H2O i H2SO4-H2O2-H2O. Dobijeni rezultati su iskoričćeni za određivanje kinetičkih zakonitosti, energija aktivacije i mehanizma odvijanja procesa. Ispitivanje uticaja temperature i vremena luženja polimetaličnog koncentrata na izluženje bakra, cinka i železa, poslužilo je za analizu uticaja sastava polimetaličnih sirovina na luženje bakra pri istim uslovima i ocenu stabilnosti sulfidnih minerala prisutnih u koncentratu. Proučavanjem mikrostrukture, strukturno-teksturnih i morfoloških karakteristika sulfidnih koncentrata i čvrstih ostataka nakon luženja doneti su pouzdani zaključci o uslovima i mogućnostima luženja bakra, cinka i železa, osnovnim hemijskim reakcijama i mehanizmu procesa luženja.
Depletion of reach ore deposits of sulphide mineral raw materials as well as occurrence of nonstandard ore reserves indicated the necessity to investigate the treatment possibilities of resources that were inadequately exploited up-to –date. Polymetallic ores and bulk concentrates out of which is hard or impossible to valorize non-ferrous metals with satisfying recovery degree, using conventional treatment procedures, present a part of such ores. Non-ferrous metals valorization procedures investigation is associated with knowledge about the form of appearance of non-ferrous metals in sulphide raw materials, structural and morphological properties of the bearing mineral and physico-chemical possibilities of treatment process for the sake of metal obtaining with satisfying recovery degree. For analysis of application possibilities, after detailed insight into treatment process possibilities of such ores and ore concentrates, the leaching procedure of sulphide concentrates with sulphuric
...
acid solution in the presence of oxidant, at standard pressure, was chosen. Two polymetallic concentrates are used for investigations: the first with higher copper content comparing to zinc and lead content chalcopyrite concentrate), and the second with even content of each of the three minerals (polymetallic concentrate). The oxidant was chosen based on literature data, and during experimental investigations it is proven that the application of sodium (I)-nitrate and hydrogen- peroxide was reasonable and adequate for polymetallic concentrates with different chalcopyrite content leaching in the slphuric acid solutions, at standard pressure. Thermodynamic analysis of leaching process encompassed the calculation of the Gibbs energy changes for chemical reactions of leaching, as well as E-pH diagrams construction for stability of copper, zinc, lead and iron at investigated systems. Optimal parameters of leaching process in the following systems: H2SO4-NaNO3-H2O i H2SO4-H2O2-H2O, are determined through examination the kinetic parameters (temperature, time, grain size distribution, agitation speed, sulphuric acid concentration, sodium (I)-nitrate and/or hydrogen-peroxide concentration) influence on the copper recovery degree during chalcopyrite concentrate leaching. Obtained results are used for determination the kinetic principles, activation energies and process mechanisms. Investigation the temperature and leaching time of polymetallic concentrate influence on copper, zinc and iron recovery degree, was used for analysis of polymetallic raw materials composition influence on the copper leaching at the same conditions, and for estimation the stability of the sulphide minerals assembled in concentrate. Microstructure, structure-textural and morphological characteristics examination of sulphide concentrates and leaching solid residues, contributed the reliable conclusions providing, concerning the conditions and possibilities of copper, zinc and iron leaching, fundamental chemical reactions and leaching process mechanism.
Faculty:
Универзитет у Београду, Технолошко-металуршки факултет
Date:
03-11-2008
Keywords:
pоlimеtаlični Pb-Zn-Cu kоncеntrаti / polymetallic Pb-Zn-Cu Concentrates / lužеnjе / sumpоrnа kisеlinа / mеhаnizаm / kinеtikа / leaching / sulphuric acid / mechanism / kinetics