Ispitivanje antimikrobnih svojstava tekstilnih materijala obrađenih nanočesticama srebra
A study on antimicrobial efficiency of textile materials modified with silver nanoparticles
Author
Lazić, Vesna M.
Mentor
Radetić, Maja
Committee members
Šaponjić, Zoran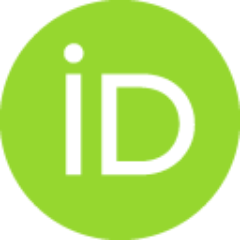 Jovančić, Petar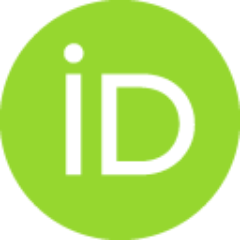 Dimitrijević, Suzana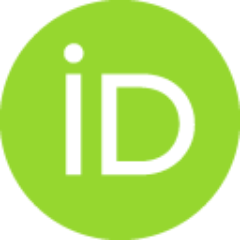 Abstract
U teorijskom delu teze predstavljene su mogućnosti primena tekstilnih vlakana i konvencionalnih antimikrobnih sredstava u proizvodnji biomedicinskog tekstila. Razmatrana je antimikrobna efikasnost nanočestica srebra deponovanih na tekstilne materijale različitim metodama. Opisani su do sada korišćeni postupci za sintezu koloidnih nanočestica srebra različitih oblika, uz poseban osvrt na moguće mehanizame njihovog dejstva na građu i funkciju mikroorganizama. U eksperimentalnom delu teze, ispitana je mogućnost modifikovanja pamučnih (Co), poliestraskih (PES) i poliamidnih (PA) tkanina koloidnim nanočesticama srebra u cilju dobijanja nanokompozitnih tekstilnih materijala sa stabilnim i postojanim antimikrobnim svojstvima. Da bi se poboljšala efikasnost vezivanja hidrofilnih koloidnih nanočestica srebra za hidrofobna PES i PA vlakna, površine ovih tkanina su prethodno aktivirane korona pražnjenjem na atmosferskom pritisku. Antimikrobna efikasnost modifikovanih materijala ispitana je prema
...
Gram-negativnoj bakteriji Escherichia coli, Gram-pozitivnoj bakteriji Staphylococcus aureus i kvascu Candida albicans. Ustanovljeno je da se obradom Co, PES i PA tkanina koloidnim nanočesticama srebra obezbeđuje izuzetna antimikrobna efikasnost čija postojanost zavisi od koncentracije primenjenog koloidnog rastvora. Obradom PES i PA tkanina koronom pre nanošenja koloidnih nanočestica srebra obezbeđuje se bolja antimikrobna efikasnost. Pokazano je da doprinos obrade koronom na antimikrobna svojstva PES tkanina postaje značajno uočljiviji nakon pet ciklusa pranja. Poboljšanje antimikrobnih efekata je direktna posledica povećane efikasnosti vezivanja nanočestica srebra na aktiviranoj površini PES i PA vlakana što je utvrđeno XPS analizom. Istovremeno je SEM analizom potvrđen pozitivan uticaj obrade koronom na ravnomernost distribucije nanočestica srebra po površini vlakana. Ispitivan je i uticaj prisustva nanočestica srebra na promenu obojenja Co, PES i PA tkanina u zavisnosti od redosleda operacija bojenja i nanošenja koloidnih nanočestica srebra. Istovremeno je ispitan uticaj procesa bojenja na antimikrobnu efikasnost tkanina. Utvrđeno je da se kod Co i PES tkanina postižu odlična antimikrobna svojstva nezavisno od redosleda bojenja i nanošenja nanočesticama srebra. Da bi se postigao zadovoljavajući nivo antimikrobne efikasnosti, PA tkaninu je pak neophodno prvo bojiti, a zatim obraditi koloidnim nanočesticama srebra. Ustanovljeno je da su promene u obojenju tkanina veće kada se nanočestice srebra nanose na tkaninu posle bojenja. Co, PES i PA tkanine obrađene nanočesticama srebra poseduju odlična antimikrobna svojstva koja pokazuju zadovoljavajuću postojanost na pranje, što ukazuje da se nanočestice srebra mogu koristiti kao vrlo efikasno antimikrobno sredstvo na tekstilnim materijalima.
In the theoretical part of this thesis, the possible applications of textile fibers and conventional antimicrobial agents in the production of biomedical textiles are represented. The antimicrobial efficiency of silver nanoparticles deposited on textile materials using different procedures is considered. So far developed methods for the synthesis of differently shaped colloidal silver nanoparticles are described. Special emphasis has been given to possible mechanism of their impact on structure and function of microorganisms. The experimental part of the thesis considers the possibility of cotton (Co), polyester (PES) and polyamide (PA) fabrics modification with colloidal silver nanoparticles in order to obtain nanocomposite textile materials with stable and durable antimicrobial properties. To improve the binding efficiency of hydrophilic colloidal silver nanoparticles to hydrophobic PES and PA fibers, the surface of these fabrics was activated by corona discharge at atmospheric press
...
ure. Antimicrobial efficiency of modified fabrics was tested against Gram-negative bacterium Escherichia coli, Gram-positive bacterium Staphylococcus aureus and yeast Candida albicans. It was found that Co, PES and PA fabrics loaded with colloidal silver nanoparticles exhibited excellent antimicrobial efficiency as well as that the durability of obtained effects depends on the concentration of applied colloid. Corona treatment of PES and PA fabrics prior to loading of silver nanoparticles provided better antimicrobial efficiency. The contribution of corona pretreatment to antimicrobial efficiency of PES fabrics became more prominent after five washing cycles. XPS analysis implied that improved antimicrobial properties resulted from enhanced binding efficiency of silver nanoparticles to corona activated surface of PES and PA fibers. SEM analysis also confirmed the positive effect of corona treatment on the uniformity of silver nanoparticles distribution over the fiber surface. The influence of the presence of silver nanoparticles on the color change of dyed Co, PES and PA fabrics as a function of order of dyeing and loading of colloidal nanoparticles was examined. Additionally, the influence of dyeing on the antimicrobial efficiency of fabrics loaded with silver nanoparticles was studied. It was demonstrated that Co and PES fabrics provided excellent antibacterial efficiency, independently of order of dyeing and silver nanoparticle loading. In contrast, to reach the desirable level antimicrobial efficiency, PA fabrics had to be loaded with colloidal silver nanoparticles after dyeing. It was also established that the color change of the fabrics became more obvious when the loading of silver nanoparticles was performed after dyeing. Co, PES and PA fabrics loaded with silver nanoparticles exhibited excellent antimicrobial efficiency and satisfactory laundering durability, indicating that silver nanoparticles can be utilized as a very efficient antimicrobial agent for textile materials.
Faculty:
University of Belgrade, Faculty of Technology and Metallurgy
Date:
26-03-2010
Keywords:
pamuk / cotton / poliestar / poliamid / korona pražnjenje / koloidne nanočestice srebra / antimikroba svojstva / postojanost na pranje / bojenje / polyester / polyamide / corona discharge / colloidal silver nanoparticles / antimicrobial efficiency / laundering durability / dyeing