Modifikacija i primena višeslojnih ugljeničnih nanocevi za izdvajanje arsena iz vode
Modification and application of multiwalled carbon nanobutes for the separation of arsenic from water
Author
Veličković, Zlate S.
Mentor
Ristić, Mirjana
Committee members
Uskoković, Petar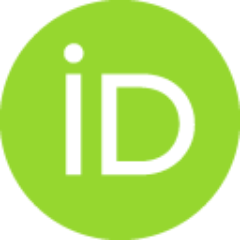 Perić-Grujić, Aleksandra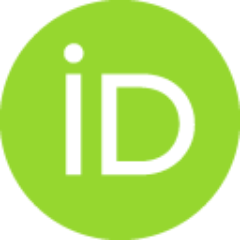 Marinković, Aleksandar
Vuruna, Mladen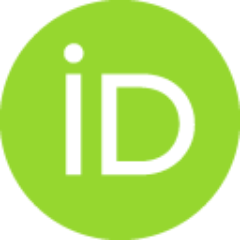 Abstract
Predmet istraživanja u okviru izrade ove doktorske disertacije bio je razvoj novih, efikasnijih adsorbenata za uklanjanje arsena iz vode. Ispitivanja su uključivala razne vrste modifikacija višeslojnih ugljeničnih nanocevi. U prvom delu ispitivanja je izvršena priprema dva adsorbenta na bazi višeslojnih ugljeničnih nanocevi (MWCNTs), koje su najpre modifikovane oksidacijom (o-MWCNTs), a zatim su aminofunkcionalizovane (e-MWCNTs) i ispitivane kao potencijalni adsorbenti za uklanjanje As(V) iz vode. Takođe, o-MWCNTs i e-MWCNTs su dalje modifikovane u cilju poboljšanja njihovih adsorpcionih karakteristika. Na e-MWCNTs je naneseno gvožđe(III)-oksid u formi goetita na dva načina, vezivanjem Fe3+ jona, kao i vezivanjem Fe2+ jona, koji su zatim oksidovani pomoću KMnO4; na ovaj način dobijeni su e- MWCNTs/Fe 3+ i e-MWCNTs/Fe2+ adsorbenti. o-MWCNTs su naknadno funkcionalizovane sa SOCl2 i aminovane amino-polietilenglikolom (PEG); na taj način je dobijen još jedan novi adsorbent, MWCNTs-PEG. Svi
...
adsorbenti, dobijeni modifikacijom MWCNTs, su detaljno okarakterisani, primenom brojnih instrumentalnih tehnika: FTIR, XRD, BET, SEM, TEM, EDS i ispitivanjem elementarnog sastava, pre i posle adsorpcije, čime su dobijeni podaci značajni za opisivanje mehanizma adsorpcije. U drugom delu istraživanja su ispitivane adsorpcione karakteristike sirovih i modifikovanih MWCNTs, za izdvajanje As(V) i As(III) iz vode, eksperimentima u šaržnom sistemu. Ispitivan je uticaj pH vrednos6 ti rastvora, vremena kontakta, početnih koncentracija arsena i temperature. U okviru ispitivanja adsorpcionih karakteristika sirovih i modifikovanih MWCNTs, kao adsorbenta za As(V) iz vodenog rastvora, eksperimentalno dobijene vrednosti su upoređivani sa šest ravnotežnih i četiri kinetička teorijska modela. Maksimalni adsorpcioni kapaciteti ispitivanih adsorbenata, određeni prema modelu Langmuirove adsorpcione izoterme, su bili u opsegu od 3,55 mg g-1 za MWCNTs bez modifikacije do 23,47 mg g-1 za e-MWCNTs/Fe2+. Na osnovu dobijenih rezultata ispitivanja zaključeno je da je najefikasniji adsorbent e-MWCNTs/Fe2+, koji se može uspešno koristiti za uklanjanje anjonskih vrsta As(V) iz vodenih rastvora, kako pri niskim, tako i pri visokim koncentracijama. Kod ovog adsorbenta su dobijena dobra slaganja između eksperimentalnih rezultata i vrednosti dobijenih modelom, pomoću nekomercijalnog računarskog programa MINTEQ, što omogućava modelovanje sistema i predviđanje rezultata adsorpcije.
The research goal of this Ph.D thesis is development of new, more efficient adsorbents for arsenic removal from water. The research was conducted on two modified multiwall carbon nanotubes (MWCNTs). In the first part, two adsorbents based on multiwalled carbon nanotubes (MWCNTs) were synthesized. These adsorbents were prepared by oxidation (o-MWCNTs) following by amination (e- MWCNTs), and examined as potential adsorbents for arsenic removal from water. Moreover, o-MWCNTs and e-MWCNTs were further modified in order to improve their adsorption capacities. Iron(III) oxide, in the form of goethite, was incorporated in the e-MWCNTs surface in two different ways. The first approach was addition of Fe3+ ions, while the second was oxidation of incorporated Fe2+ ions using KMnO4, hence giving both e-MWCNTs/Fe 3+ and e-MWCNTs/Fe2+ adsorbents, respectively. Also, o-MWCNTs were functionalized with SOCl2 and aminated with amino-polyethylene glycol (PEG), making thus one new adsorbent, MWCNTs-PEG.
...
All adsorbents were characterized in detail using numerous instrumental techniques: FTIR, XRD, BET, SEM, TEM, EDS. Elementary composition was determined before and after adsorption. These results gave useful information for characterization of adsorbent before and after adsorption, as well as for the description of adsorption mechanism. In the second part, the adsorption characteristics of raw and modified MWCNTs were determined using the batch system adsorp8 tion experiments. The influence of pH, contact time, initial concentrations and temperature was examined. The kinetic and equilibrium data for the arsenate ion adsorption on synthesized adsorbents were determined by using six equilibrium and four kinetic theoretical models, applying linear and nonlinear fitting methods, in order to evaluate the adsorption mechanism. The maximum adsorption capacities of investigated adsorbents for the removal of arsenate species, determined from the Langmuir adsorption isotherm, were in the range from 3.55 mg g-1 for raw-MWCNTs to 23.47 mg g-1 for e-MWCNTs/Fe2+. Based on presented results, the study showed that the e- MWCNTs/Fe2+ is the most promising adsorbent for the successful removal of As(V) species from aqueous solutions at low and high concentrations. Good agreement of experimental and calculated data was obtained for e-MWCNTs/Fe2+, using non-commercial software MINTEQ. This method enables accurate, swift and efficient modeling system and prediction of adsorption results.
Faculty:
Универзитет у Београду, Технолошко-металуршки факултет
Date:
23-08-2013
Keywords:
arsen / arsenic / višeslojne ugljenične nanocevi / adsorpcija / gvožđe(III)-oksid / ravnoteža / kinetika / multiwall carbon nanotubes / adsorption / iron(III)-oxide / equilibrium / kinetics