Razvoj i primena hibridnih sorbenata za određivanje i selektivno uklanjanje arsena(III) i arsena(V) iz vode
The development and application of hybrid sorbents for determination and selective removal of arsenic(III) and arsenic(V) from water
Author
Ben Issa, Nureddin A. A.
Mentor
Rajaković, Ljubinka
Committee members
Stevanović, Slavica
Ristić, Mirjana
Perić-Grujić, Aleksandra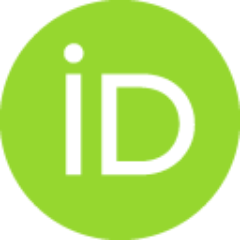 Onjia, Antonije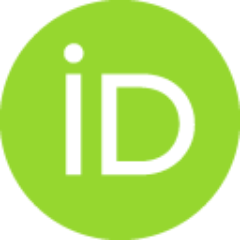 Abstract
Cilj izrade ove teze je razvoj i primena hibridnih smola kao sorbenata za određivanje i selektivno uklanjanje arsenovih vrsta u vodi. Arsenove vrste rastvorne i prisutne u prirodnoj vodi su neorganska jedinjenja arsena (iAs), arseniti As(III) i arsenati As(V). Bitno je naglasiti da se u neutralnim uslovima, As(V) nalazi u jonskom obliku (H2AsO4 - and HAsO4 2-), dok se As(III) nalazi u molekularnom obliku (H3AsO3 or HAsO2). Ova činjenica je osnova za primenu anjonskih, jonoizmenjivačkih smola i selektivnih hibridnih smola za razdvajanje i uklanjanje iAs. Kao rezultat antropogenog zagađivanja u vodi mogu da budu prisutne i vrste organskog arsena (oAs) kao što je monometilarsenova, MMAs(V) i dimetilarsenova kiselina, DMAs(V). Svaka metoda koja je razvijena za određivanje iAs mora da razmatra i reši problem prisustva oAs kao smetnji za određivanje iAs vrsta. U okviru postavljenih zadataka ispitana je efikasnost tri tipa smola: jako bazna anjonska smola (SBAE) i dve hibridne (HY), HY-Fe koj
...
a integriše sorpcionu aktivnost hidratisanog gvožđe oksida (HFO) sa anjonsko-izmenjivačkom funkcijom i HY-AgCl koja integriše efekte hemijske reakcije sa anjonsko-izmenjivačkom funkcijom. Ispitivanja su vršena u šaržnom i protočnom (s nepokretnim slojem) sistemu. U sklopu istaknutih zadataka i ciljeva, ispitivanja u okviru teze su bila fokusirana na: I) razdvajanje As(III) i As(V) vrsta (u cilju određivanja obe ove vrste čije prisustvo preovlađuje u prirodnim vodama), II) razdvajanje organskog arsena vrsta (u cilju određivanja obe ove DMAs (V) i MMAs (V) u prirodnim vodama) i III) sakupljanje, pretkoncentrisanje i uklanjanje svih arsenovih vrsta u vodi. Najvažniji doprinos ostvaren u izradi ove teze je razvoj tri metode za razdvajanje i određivanje arsenovih vrsta u vodi. Prva metoda predstavlja jednostavnu metodu za razdvajanje i određivanje iAs vrsta u prirodnim vodama i vodi za piće, što je i bio glavni zadatak u tezi. Definisani su postupci za pripremu uzoraka, za razdvajanje As(III) i As(V) vrsta, i za pretkoncentrisanje ukupnog sadržaja neorganskog arsena, iAs u protočnom sistemu, u koloni s nepokretnim slojem sorbenta. Ispitane su dve vrste smole: SBAE i HY-Fe. Definisani su i analizirani svi parametri šaržnog i protočnog sistema koji imaju najveći uticaj na jonsku izmenu i sorpciju arsena...
The aim of the thesis was the development and application of hybrid sorbents for determination of arsenic species in water and selective removal of arsenic from water. Water soluble arsenic species in natural water are inorganic (iAs) species, as arsenite, As(III) and arsenate, As(V). It is important to note that in neutral conditions, As(V) species are completely in ionic forms (H2AsO4 - and HAsO4 2-), while As(III) is in molecular form (H3AsO3 or HAsO2). This fact was the base for the application of anion exchange resin and selective hybrid resins for the separation, determenation and removal of iAs. As a result of anthropogenic pollution in water can be present organic (oAs) species as monomethylarsenic acid, MMAs(V) and dimethylarsenic acid, DMAs(V). Methods developed for iAs species should consider oAs species as interferences for the iAs determinations. In the frame of these tasks, efficiency of three types of resins were investigated: a strong base anion exchange (SBAE) resin an
...
d two hybrid (HY) resins, HY-Fe which integrates sorption activity of hydrated iron oxides (HFO) with the anion exchange function and HY-AgCl which integrates effects of chemical reaction with the anion exchange function. Two systems were employed: a batch and a fixed bed flow system. The selective bonding of arsenic species on three types of resins makes possible the development of the procedure for measuring and calculation of all arsenic species in water. In order to determine capacity of resins, the preliminary investigations were performed in batch system and fixed bed flow system. Resin capacities were calculated according to breakthrough points in a fixed bed flow system which is the first step in designing of solid phase extraction (SPE) module for arsenic speciation separation and determination. The investigations performed in the scope were focused on: I) separation of As(III) and As(V) species (in order to determine both arsenic species which are prevailing in natural waters), II) separation of organic arsenic species (in order to determine of DMAs(V) and MMAs(V) in natural waters) and III) collection, preconcentration and removal of all arsenic species...
Faculty:
Универзитет у Београду, Технолошко-металуршки факултет
Date:
03-12-2012
Keywords:
arsen / аrsenic / ICP-MS / specijacija / separacija-razdvajanje / određivanje / pretkoncentrisanje / jonska izmena / hibridne smole / jonoizmenjivačke smole / ICP-MS / speciation / separation / determination / preconcentration / ion exchange / hybrid resin / ion exchange resin