Uticaj kvaliteta vode na koroziju čelika
The effect of water quality on steel corrosion
Author
Rajaković-Ognjanović, Vladana N.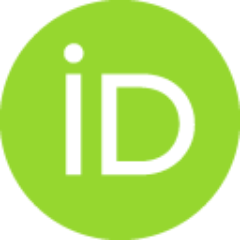 Mentor
Grgur, Branimir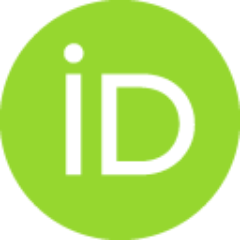 Committee members
Ljubisavljević, Dejan
Bajat, Jelena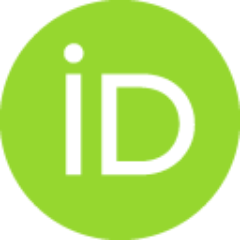 Abstract
U disertaciji је povezan kvalitet vode (preko korozionih agenasa koji se nalaze u prirodnim i industrijskim vodama) sa brzinom korozije čelika. Dominantni agensi korozije u prirodnim i industrijskim vodama koji su analizirani su neorganski anjoni (hlorid, sulfat i bikarbonat jon). Koncentracije navedenih agenasa korozije u prirodnim i industrijskim vodama veoma su niske, od 1g do nekoliko grama, i za njihovo određivanje korišćene su različite analitičke i elektrohemijske tehnike. U disertaciji su korišćene metode za određivanje brzine korzije, izračunati su i određeni gubici mase, struja korozije i gustina struje korozije. Na osnovu dobijenih rezultata predložen je model koji opisuje kinetiku korozije čelika pri niskim koncentracijama agenasa korozije. Pored analize uticaja jona na koroziju čelika, analizirane su čelične cevi koje su deo sistema za distribuciju vode za piće u Beogradu. U analizi su razmatrani parametri koji ukazuju na međusobni uticaj kvaliteta vode i korozije cevi
...
kao i posledice ovih interakcija. Deo disertacije obuhvata i analizu pojave korozije u blizini zavarenog spoja feritnog i austenitnog nerđajućeg čelika. Utvrđeno je da je korozija zavarenog spoja rezultat delovanja naponske, međukristalne (usled izluživanja karbida) i mikrogalvanske korozije (usled prisustva bakra i anodne polarizacije feritnog materijala u spoju sa austenitnim materijalom). Doprinos prvog dela disertacije je što je na osnovu dobijenih rezultata predložen model kinetike korozije čelika pri niskim koncentracijama agenasa korozije kao i što je povezana koncentracija rastvorenog gvožđa i koncentracija ispitivanih anjona. Doprinos disertacije u drugom delu, u kome je analiziran uticaj korozionih naslaga na kvalitet vode, je što omogućava bolju kontrolu korozije u vodovodima. Ključni doprinos kod analize uticaja temperature na korozione procese je da se na različitim temperaturama, za isti kvalitet vode, korozija manifestuje na potpuno različite načine. Doprinos trećeg dela istraživanja koji se odnose na koroziju vara je što su analize zavarenih spojeva ukazale na unapređenje optimalnih uslova pri zavarivanju.
The object of the analysis of thе thesis was to determine the interaction of water quality (through the content of compounds present in natural and industrial water) with corrosion rate of steel. Dominant corrosion agents that were analzyed in natural and industrial water are inorganic ions (chloride-, sulfate- and hydrogencarbonate- ions). The steel corrosion was focused on these agents. The concentration of these agents in natural and industrial water is very low, from 1g to few grams, and for their detection and analysis different analytical and electroanalytical techniques and methods were applied. Different methods have also been applied for corrosion rate detection, as well. Besides the analysis of the influence of different ions on corrosion behavior of steel, corroded steel pipes from Belgrade water distribution network were also analysed. The goal of these analysis was to find the relation between water quality and corroded deposits on the surface of pipes. A part of this th
...
esis was focused on the analysis of weld of ferrite and austenite stainlees steel and on the corrosion of analyzed weld. It was concluded that the corrosion of weld is the result of mutual activity of stress, intergranular and microgalvanic corrosion. The research within this thesis gives an important contribution in the field of steel corrosion kinetics depending on the water quality. From the obtained results for the kinetics of steel when low anion concentrations are present the kinetic functions were proposed. Analysis of weld showed that the conditions under which the welding process is performed are extremely important. The temperature should be controlled and welding process should be as short as possible in order to avoid carbide solids dissipation on the intersections of grains.
Faculty:
Универзитет у Београду, Технолошко-металуршки факултет
Date:
17-06-2011
Projects:
Keywords:
kvаlitеt vоdе / water quality / chloride- / sulfat- / bicarbonate-ions / corrosion / steel. / hlоrid- / sulfаt- / bikаrbоnаt-јоni / kоrоziја / čеlik