Злочини мржње у Босни и Херцеговини
Hate crimes in Bosnia and Herzegovina
Author
Лалић, Велибор Д.
Mentor
Đurić, Slađana
Committee members
Kešetović, Želimir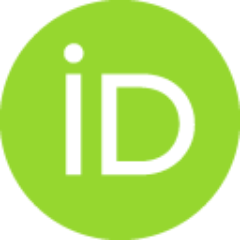 Popović Ćitić, Branislava B.
Milošević, Mladen

Abstract
Fenomen zločina mržnje zaokuplja posebnu pažnju naučnika, istraživača i praktičara tokom poslednje dve decenije. Teorijska analiza konceptualno-metodoloških osnova zločina mržnje i empirijska studija obima i načina manifestovanja ovog fenomena u postkonfliktnoj Bosni i Hercegovini čine težište ove doktorske disertacije. Koncept zločina mržnje je kompleksan, tako da je predmet istraživanja usmeren prvenstveno na nacionalnu i versku mržnju, koji su ujedno najdominantniji oblici ovog fenomena u Bosni i Hercegovini.
The phenomenon of hate crimes has attracted special attention of scientists, researchers and practitioners in the last two decades. Theoretical analysis of conceptual-methodological bases of hate crimes and empirical study of the scope and ways of manifestation of the phenomenon in post-conflict Bosnia and Herzegovina are in the focus of this dissertation. The concept of hate crimes is complex so the topic of research is primarily oriented towards ethnical and religious hatred, which are at the same time the most dominant forms of this phenomenon in Bosnia and Herzegovina.
Faculty:
Универзитет у Београду, Факултет безбедности
Date:
2013
Keywords:
zločini mržnje / hate crime / ethnical and religious hatred / Bosnia and Herzegovina / conflict / police / judiciary / nacionalna i verska mržnja / Bosna i Hercegovina / konflikt / policija / pravosuđe