Mogućnosti korišćenja nekih divljih i kultivisanih biljaka za remedijaciju zemljišta
Possibilities of using some wild and cultivated plants for soil remediation
Author
Marić, Miroslava J.
Mentor
Antonijević, Milan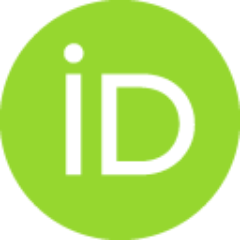 Committee members
Bogdanović, Grozdanka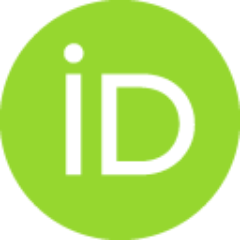 Lačnjevac, Časlav

Abstract
Proizvodnja bakra u Boru tokom poslednjih 100 godina predstavlja najveći izvor zagađenja životne sredine. Zagađivači u vidu prašine, otpadnih voda, jalovine i zagađenog vazduha, utiču na kvalitet zemljišta, voda i vazduha. Preko 2.000 hektara plodnog zemljišta oštećeno je izlivom flotacijske jalovine iz borskog rudnika bakra. Cilj ovog rada je da se odredi sadržaj teških metala kod divljih biljaka (17 vrsta) koje prirodno rastu na oštećenom zemljištu i kod gajenih biljaka (devet vrsta), koje su zasejane na istom mestu. Sadržaj teških metala (Pb, Cu i Fe) je analiziran u oštećenom zemljištu. Ovom studijom su ispitivane divlje i kultivisane biljke koje su u stanju da rastu na kontaminiranom zemljištu u oblasti intenzivne industrijske proizvodnje bakra u Boru, što znači da mogu da tolerišu i akumuliraju teške metale u svojim nadzemnim tkivima. Ustanovljeno je da se sadržaj svih metala u kontaminiranom zemljištu smanjuje značajno na kraju eksperimenta. Kao što je očekivano, sve biljne vrst
...
e mogu da akumuliraju istraživane metale. Sve testirane biljke, kako divlje tako i kultivisane, izgledale su sasvim zdrave na podlogi koja je sadržala ekstremno visoke koncentracije bakra.
The copper production in Bor (East Serbia) during the last 100 years presents an important source of the pollution of environment. Dust, waste waters, tailing, and air pollutants influence the quality of soil, water, and air. Over 2,000 ha of fertile soil have been damaged by the flotation tailing from Bor's facilities. The goal of the present work has been to determine the content of Pb, Cu, and Fe in wild plants (17 species) naturally growing in the damaged soil and in fodder crops (nine species) planted at the same place. The content of Pb, Cu, and Fe has been analyzed in damaged soil as well. This study has also searched for native (wild) and cultivated plants which are able to grow in contaminated soil in the area of the intense industrial activity of copper production in Bor, which means that they can accumulate and tolerate heavy metals in their above-ground tissues. It has been found out that the content of all metals in contaminated soil decreases considerably at the end of th
...
e experiment. As it has been expected, all plant species could accumulate investigated metals. All tested plants, both wild-growing and cultivated plants, seem to be quite healthy on the substrate which contained extremely high concentrations of copper.
Faculty:
Универзитет у Београду, Технички факултет, Бор
Date:
17-06-2014
Keywords:
zemljište / soil / plants / pollution / heavy metals / remediation / hyperaccumulators / biljke / zagađenje / teški metali / remedijacija / hiperakumulatori