Elektrohemijsko ponašanje bakra u kiselom rastvoru natrijum-sulfata u prisustvu organskih inhibitora
Electrochemical behaviour of copper in acidic sodium sulphate solution in the presence of organic inhibitors
Author
Simonović, Ana T.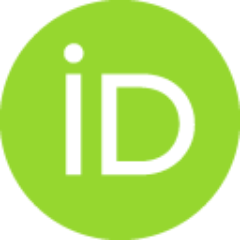 Mentor
Antonijević, Milan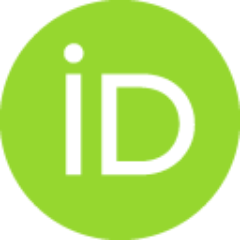 Committee members
Milić, Snežana
Pavlović, Miomir

Abstract
Elektrohemijsko ponašanje bakra u ovom radu ispitivano je u kiseloj sulfatnoj sredini u prisustvu organskih jedinjenja: purina, cisteina, 4(5)-metilimidazola i 2-merkapto- 1-metilimidazola. Na onovu rezultata dobijenih ispitivanjem ovih jedinjenja može se konstatovati da njihovo prisustvo uzrokuje smanjenje gustine struje, odnosno da se pomenuta jedinjenja ponašaju kao inhibitori korozije bakra u kiseloj sulfatnoj sredini. Najveća vrednost efikasnosti inhibicije prilikom istraživanja dobijena je kada je elektroda bila izložena najvećoj koncentraciji inhibitora. Vrednost potencijala otvorenog kola i korozioni potencijal, u zavisnosti od inhibitora, pomeraju se i ka negativnijim i ka pozitivnijim vrednostima, ali kako ovo pomeranje nije značajno, može se reći da su inhibitori mešovitog tipa. Inhibitorski efekt organskih jedinjenja javlja se kao posledica intreakcije njihovih molekula i površine bakra tj., građenja kompleksa sa bakrom ili adsorpcija molekula inhibitora na površini bakra.
...
Svi korišćeni inhibitori pokoravaju se Lengmirovoj adsorpcionoj izotermi. Dobijene vrednosti Gibsove slobodne energije adsorpcije čija je maksimalna vrednost dobijena za cistein -47,055 kJ mol-1, a minimlna vrednost za 4(5)- metilimidazol -29,220 kJ mol-1, ukazuju na spontanu adsorpciju koja se može okrakterisati uglavnom kao fizička adsorpcija sa učešćem hmijske, osim u slučaju cisteina gde se može reći da je adsorpcija molekula po karkteru hemijska adsorpcija...
Electrochemical behaviour of copper was investigated in acidic sulpahte media in presence of organic compounds: purine, cisteyne, 4(5)-methylimidazole and 2-mercapto-1- methylimidazole was studied. From the obtained results gathered by examination of these compounds it could be concluded that their presence causes decrease of current dencity. Mentioned compounds act as copper corrosion inhibitors in acidic sulphate media. The biggest value of inhibition eficiency obtained during researching was when electrode were exposed to highest concentration of inhibitor. Value of open cisrcuite potential and corrosion potential depends of inhibitor and shifted toward more negative or toward more pozitive values, but this shift is not so significant it can be said that those inhibitors act as a mixed type. The inhibitory effect of organic compounds occurs as consequence of interaction of their moleculs and copper surface, that is formation of complex with copper or adsorption of inhbitor molecules
...
on copper suraface. All used inhibitors obey Langmuir adsorption isotherm. Obtained values Gibbs free energy of adsorption with maximum value for cisteyne -47,055 kJ mol-1 and minimum value for 4(5)-methylimidazole -29,220 kJ mol-1, point to spontaneous adsorption. It can be characterized as a strong physical adsorption with slight chemisorption. But the exception is observed when cisteyne was used as inhibtor when adsorption of inhibitor moleculs can be characterized as a chemisorption. ...
Faculty:
Универзитет у Београду, Технички факултет, Бор
Date:
21-01-2014
Projects:
Keywords:
bakar / copper / korozija / sulfatna sredina / polarizacija / inhibitori / purin / cistein / 4(5)- metilimidazol / 2-merkapto-1-metilimidazol / corrosion / sulphate media / polarisation / inhibitors / purine / cisteyne / 4(5)-methylimidazole / 2-mercapto-1-methyilimidazole