Višekriterijumska analiza kvaliteta vazduha u urbanim sredinama u zavisnosti od vremenskih faktora
Multicriteria analysis of air quality in urban areas depending on climatic factors
Author
Vidaković, Dragana M.
Mentor
Vuković, Milovan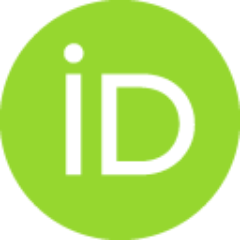 Committee members
Štrbac, Nataša
Jovanović, Vojkan

Abstract
Beograd, glavni grad i najveća urbana jedinica u Srbiji, ima ozbiljne probleme povezane sa saobraćajnim gužvama u drumskom saobraćaju, jer nema razvijenu saobraćajnu mrežu usklađenu sa stvarnim potrebama. Beograd sa okolinom pripada zoni visoke koncentracije stanovnika i karakterišu ga relativno homogena geografska, kulturološka, istorijska i druga obeležja. Prirodni položaj Beograda je jedinstven u Evropi – grad se nalazi na ušću velikih reka Dunava i Save, a u kontaktnoj zoni južnog oboda ravničarskog Panonskog bazena i severne ivice Balkanskog poluostrva. Grad ima složenu morfološku strukturu, kako onu osnovnu - prirodnu, tako i sadašnju, nastalu složenim transformacijama i razvitkom nasleđenog gradskog tkiva. Merenja koncentracija zagađenja supstancama (SO2, NOx, Dim-a), meteoroloških podataka (temperatura, vlažnost vazduha, brzina vetra, oblačnost) i protoka saobraćaja su sprovedena u okviru urbane zone Beograda, u ulicama tzv kanjona tipa, u vremenskom periodu od 1996. do 2010. g
...
odine. Obrada pojedinih parametara je sprovedena kako bi se razmotrili i identifikovali izvori zagađenja vazduha u centralnoj zoni grada, sa posebnim osvrtom na ulice tzv kanjona tipa...
Belgrade, the capital and the largest urban unit in Serbia, has serious problems connected to road traffic jam due to undeveloped road system network related to real needs. Belgrade with the hinterground belongs to a zone of high concentration of inhabitants. It is characterised by relatively homogenous geographical, cultural, historical and other features. The natural position of Belgrade is unique in Europe – the townsite is located on the conflux of two big rivers the Danube and the Sava. The location lies within the zone of the south perimeter of The Panonian plain and the northern ridge of the Balkan peninsula. The city has a complex morphological structure – the basic natural and the present – appeared by the complex transformations and by development of inherited city structure. Measuring of pollutants concentration (SO2, NOx, Smoke), meteorological data (temperature, air humidity, wind speed, heighth of clouds) and the traffic flow have been carried out within the urban part of
...
Belgrade in streets of so called canyon type, in the period of time from the year 1996 to 2010. Processing of certain parameters have been carried out in order to consider and identify sources of air pollution within the city central zone...
Faculty:
Универзитет у Београду, Технички факултет, Бор
Date:
29-10-2013
Keywords:
Beograd / Belgrade / countries in transition / air pollution / traffic flow / zemlje u tranziciji / zagađenje vazduha / protok saobraćaja