Технологија античког зидног сликарства на територији Србије
The technology of the antique wall paintings on territory of Serbia
Author
Rogić, Dragana
Mentor
Vujović, Miroslav
Committee members
Stanišić, Goran)
Gajić-Kvaščev, Maja
Korać, Miomir
Vulić, Predrag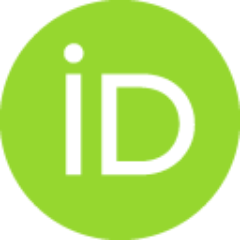 Abstract
Досадашња археолошка истраживања на данашњој територији Србије, довела су до открића великог броја налаза зидних слика из римског периода. У раду је обрађен материјал који потиче са археолошких налазишта Виминацијум, Сирмијум, Тимакум Минус, Сингидунум, Наис и Мансио Идимум, као и са појединих локалитета у Брестовику, Скобаљу, Бељини, Чачку, Бешкој, Чалми и Хртковцима. Материјал са археолошких налазишта Медијана и Феликс Ромулијана, није био доступан за обраду. Највише података нам пружају зидне слике из два римска града, Виминацијума и Сирмијума, са чијих локалитета је сачувано највише материјала. Обрађено сликарство потиче из профаних и фунерарних објеката. Један од циљева рада је био да се представи до сада необјављен материјал и направи сублимација са објављеним резултатима. Римљани који су живели на нашим просторима примењивали су различите типове малтера на којима се сликало. Од блатних са једним слојем малтера, преко вишеслојних, хидрауличних, до високоуглачаних у луксузнијим о
...
бјектима. Такође, се на основу појединих примера може закључити да су на плафоне и зидове, антички мајстори постављали трску или пруће па тек потом малтер. На основу разнородности састава узоркованих малтера може се претпоставити да је коришћен агрегат који је био на располагању и не може се установити никакава законитост у саставу...
During the archaeological excavations in the territory of today's Serbia, a large number of wall paintings from Roman period have been found until today. The material presented in this study originate from the archaeological sites of Viminacium, Sirmium, Timacum Minus, Singidunum, Naissus and Mansio Idimum, but also from the particular sites in Brestovik, Skobalj, Beljina, Čačak, Beška, Čalma and Hrtkovci. Material from the archaeological sites of Mediana and Felix Romuliana was not available for study. Most useful facts have been provided from the research of wall paintings found in two Roman cities, Viminacium and Sirmium, as mostly preserved ones. Studied paintings originate from secular and funeral building structures. One of the study aims is to present material unpublished so far and make sublimation with published results. Romans that lived in this territory applied different types of mortars as substrates for painting. It includes mud mortars in one layer, and lime ones, multi
...
layered, non-hydraulic and hydraulic, rough and highly polished mortars. Also, according to some examples, it can be concluded that ancient artisans often used to put reed or wattle on walls and ceilings before the mortar. By analyzing different compositions of the studied mortars, it can be assumed that used aggregate was the most available one and no rule in composition can be found. During study of some examples, the traces from use of caliper, ruler, rope and stylus were found on intonaco surface. Data about renovation in the past (overpainting) have been obtained by fragments from Viminacium, Singidunum and Sirmium...
Faculty:
University of Belgrade, Multidisciplinary Graduate Studies
Date:
29-12-2014
Projects:
Keywords:
зидна слика / wall painting / римско сликарство / фреска / малтер / пигменти / анализе / карактеризација / XRD / EDXRF / SEM-EDS / roman painting / fresco / mortar / pigments / analysis / characterization / XRD / EDXRF / SEM-EDS