Radiografsko ispitivanje obima resorpcije korenova zuba i alveolarne kosti po završetku aktivne faze terapije malokluzija fiksnim ortodontskim aparatima
Radiographic examination of apical root resorption and alveolar bone loss after active phase of orthodontic therapy of malocclusions with fixed orthodontic appliances
Author
Ristić, Marija M.
Mentor
Šašić, Mirjana
Committee members
Nedeljković, Nenad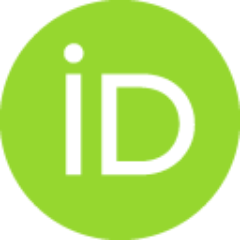 Rakočević, Zoran
Zelić, Obrad
Janošević, Mirjana

Abstract
Uvod i cilj. U toku aktivne faze terapije malokluzija fiksnim ortodontskim aparatima sile ortodontskih lukova se prenose na koren zuba i okolnu alveolarnu kost i na taj način dovode do pomeranja zuba. Cilj naše studije je da radiografskim metodama ortopantomografije i kompjuterizovane tomografije odredimo da li tokom delovanja ortodontskih sila na zube dolazi do resorpcije cementa korena zuba i okolne alveolarne kosti. Pacijenti i metodi. U periodu od marta 2008. do maja 2012. godine u studiju je uključeno 85 pacijenata (27 muškog i 58 ženskog pola) uzrasta od 10 do 22 godine kod kojih je sprovedeno lečenje malokluzije gornjim i/ili donjim fiksnim ortodontskim aparatom. Kod svih ispitanika ortopantomogram je snimljen neposredno pre početka i najviše mesec dana nakon završetka terapije fiksnim ortodontskim aparatima, a kod 35 pacijenata istovremeno je sniman i kompjuterizovani tomogram dva ili tri susedna zuba. Dužina korena zuba u obe vilice određivana je na ortopantomogramu kod svih i
...
spitanika samo na zubima sa završenim rastom korena. Merenjem su obuhvaćeni centralni i lateralni sekutići, očnjaci, prvi i drugi premolari i prvi stalni molari. Na početnom i završnom ortopantomogramu i kompjuterizovanom tomogramu dužina korena zuba je merena kao rastojanje između cementno-gleđne granice i vrha korena zuba. Dužina korena zuba merena je direktno na ortopantomogramu lenjirom sa milimetarskom podelom do najbližeg podeoka od 0.5 mm sa mezijalne i distalne strane svih ispitivanih zuba, a na kompjuterizovanim tomogramima pomoću i-Dixel i Syngo Fastview softvera. Visina alveolarne kosti na početnim i završnim radiografijama određivana je u predelu svih zuba obe vilice kod kojih je izvršeno i merenje dužine njihovih korenova. Visina alveolarne kosti određuje se kao rastojanje između apeksa korena zuba i najkoronarnijeg dela alveolarne kosti sa normalnom debljinom periodontalnog prostora od 0.5 mm. Poređenjem vrednosti dužine korena zuba i visine alveolarne kosti dobijenih merenjem na početnim i završnim radiografijama dobija se iznos resorpcije korena zuba i alveolarne kosti. Na kompjuterizovanim tomogramima određivali smo i debljinu kortikalne alveolarne kosti i širinu periodontalnog prostora oko ispitivanih zuba...
Introduction and aim. During the active phase of orthodontic therapy of malocclusions orthodontic forces are transmitted to tooth root and adjacent alveolar bone producing tooth movement. The aim of our study is to determine whether the orthodontic forces induce resorption of root cementum and alveolar bone using orthopantomography and computerized tomography. Patients and methods. Since March 2008. until May 2012. eighty-five patients (27 male and 58 female) aged between 10 and 22 years treated with upper or/and lower fixed orthodontic appliance were included in the study. Orthopantomography was done for all patients before the beginning of orthodontic therapy and after the removal of fixed appliances and for 35 patients computerized tomography of two or three adjacent teeth was done in the same time. The tooth root length in both jaws was determined by using ortopantomography only for teeth with completed root formation. Measurements were performed for central and lateral incisors, c
...
anines, first and second premolars and first molars. The tooth root length on orthopantomograms and computerized tomograms was determined as the distance between the enamel-cementum margin and apex of tooth root. The root length for all examined teeth was measured mesially and distally directly on ortopantomograms using calibrated ruler to the nearest 0.5 mm and using i-Dixel and Syngo Fastview softver for analizes of computerized tomograms. The alveolar bone height was determined both on orthopantomograms and computerized tomograms for all examined teeth as the distance between root apex and the most coronary placed alveolar bone point with normal periodontal space width of 0.5 mm. The value of root and alveolar bone loss is determined by comparing the values of root lenght and alveolar bone height measured on orthopantomograms and computerized tomograms before and after orthodontic therapy. Finally, the changes in periodontal ligament and cortical alveolar bone width during orthodontic therapy were also determined using computerized tomography. Results. During the active phase of orthodontic treatment the most pronaunced root resorption among upper teeth was determined on second right premolars (0.6605 mm/4.3908 % mesially and 0.8661 mm/5.6738 % distally) and second (0.7274 mm/4.2264 % mesially) and first (0.6929 mm/4.3175 % distally) left premolars...
Faculty:
Универзитет у Београду, Стоматолошки факултет
Date:
11-06-2013
Keywords:
resorpcija / resorption / koren zuba / alveolarna kost / periodoncijum / fiksni ortodontski aparat / ortopantomografija / kompjuterizovana tomografija / tooth root / alveolar bone / periodontium / fixed orthodontic appliance / orthopantomography / computed tomography