Optimizacija mreže linija i reda letenja avioprevozioca
Network structure and airline scheduling optimization
Author
Babić, Danica D.
Mentor
Kalić, Milica Đ.
Committee members
Begović, Boris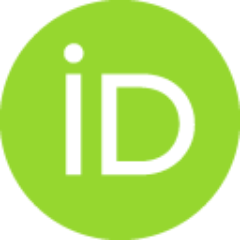 Netjasov, Feđa T.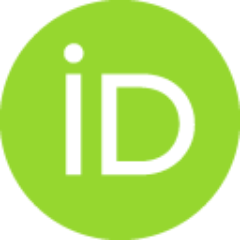 Levajković, Tijana B.

Abstract
U ovoj doktorskoj disertaciji razvijen je optimizacioni model izbora mreže linija i reda letenja avioprevozioca u uslovima liberalizovanog tržišta. Mreža linija je ključni deo poslovne strategije avioprevozioca i izabrana struktura mreže linija neće imati samo uticaja na troškove avioprevozioca, već može stvoriti i određene prednosti kada su prihodi u pitanju. Problemi koji se postavljaju pred avioprevozioca su: a) na koji način opsluživati izabrana tržišta, b) koji kvalitet usluge pružiti korisnicima, c) koji su efekti izabrane ponude na prihod i troškove avioprevozioca i d) kakav je uticaj konkurencije na izbor mreže linija avioprevozioca. Optimizacija mreže linija u liberalizovanim uslovima zahteva pronalaženje odgovarajućeg balansa između opsluživanja različitih segmenata tržišta, sa jedne strane, i ispunjavanja ekonomskih interesa avioprevozioca, sa druge strane. Predloženi optimizacioni model izbora mreže linija avioprevozioca, sastavljen je od tri podmodela kojima se
...
za različite konfiguracije mreže linija (od-tačke-do-tačke (PP), hub-and-spoke (HS) i kombinovano) definišu cene usluga i frekvencije letenja koje maksimiziraju profit avioprevozioca. Pretpostavka je da na tržištu postoji duopol avioprevozilaca, a razvijeni model oduhvata najvažnije elemente koji karakterišu tržište nakon deregulacije: avioprevozioci međusobno konkurišu u ceni i frekvenciji letenja, a putnika karakteriše lojalnost prema jednom ili drugom avioprevoziocu, osetljivost na cenu i kvalitet usluge. Predloženi model, kao sredstvo za evaluaciju različitih konfiguracije mreže linija, avioprevoziocu može dati određene smernice i pokazatelje pod kojim uslovima je jedna struktura mreže bolja, a pod kojim druga. Rezultati dobijeni modelom ukazuju na to da će prelaskom sa PP na HS mrežu linija, avioprevozilac ponuditi veću frekvenciju letenja i veći broj sedišta putnicima na ruti, ali po većim cenama. Takođe je pokazano da je HS mreža linija bolji izbor za avioprevozioce u slučaju kada su varijabilni troškovi niski, a fiksni visoki, kada su dužine ruta kratke i srednje i kada je tražnja velika. Avioprevozioci bi trebalo da izaberu PP mrežu linija kada su varijabilni i fiksni troškovi niski, kada su rute kratke i kada je tražnja mala.
In this thesis the optimization model is developed for airline network choice in the liberalized market. Airline's network is the key element of its business strategy and selected network structure will not have influence only on the airline's costs but could gain some advantage in revenues, too. Network choice raises the following questions for an airline: a) what markets to serve, b) how to serve selected markets, c) what level of service to offer, d) what are the benefits/cost of the that decisions and e) what is the influence of the competition. Making these decisions means finding good balance between serving different market segments and meeting economic interests of an airline. The presented optimization model of airline network choice consists of three submodels. Each sub-model is developed for a particular network configuration (point-topoint (PP), hub-and-spoke (HS) and combined) and defines prices and frequencies that will maximize an airline's profit. The model i
...
s developed for the situation when there is a duopoly on the market and covers the most important elements of the deregulated markets such as: the airlines are competing in prices and quantities, and passengers are characterized by loyalty, price and level of service sensitivity. The proposed model could be useful for an airline operating in the liberalized market as support in evaluating the alternative strategic options. The model results could give some guidelines and indicators to an airline under which circumstances the selected network structure is better than the other. The results indicate that the transition from PP to the HS network will stimulate an airline to offer higher frequency and a larger number of seats to its passengers, but at higher prices. It is also shown that the HS network is a better choice for an airline when the variable costs are low and fixed costs are high, when the route length is short and medium, and when demand is high. Airlines should select PP network structure when the variable and fixed costs are low, when demand is low and when the route length is medium.
Faculty:
Универзитет у Београду, Саобраћајни факултет
Date:
23-04-2015
Projects:
Keywords:
avioprevozilac / airline / network structure / profit / competition / mreža linija / profit / konkurencija