Istraživanje i modeliranje emisija vozila u funkciji modeliranja saobraćajnih tokova na uličnoj mreži
Vehicle emission survey and modeling in the context of street network traffic flow modeling
Author
Đorić, Vladimir D.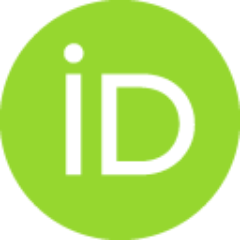 Mentor
Jović, Jadranka J.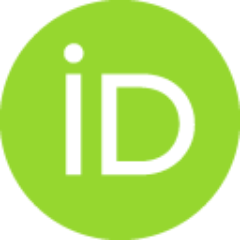 Committee members
Vukanović, Smiljan M.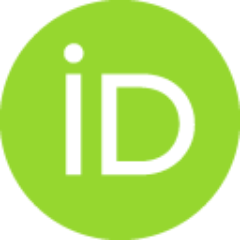 Đorđević, Dragana
Filipović, Dejan

Abstract
Upotreba transportnih modela za procene emisija predstavlјa važan deo procesa održivog planiranja saobraćaja većih urbanih područja . Procena uticaja saobraćajnih rešenja na životnu sredinu je jedna od tri osnovne komponente održivosti. Prethodna praksa u proceni emisija saobraćajnog toka u Srbiji podrazumevala je upotrebu emisionih modela razvijenih za druga područja (gradove ili države) što omogućava samo relativno poređenje varijanti rešenja. Razvijeni metodološki pristup prikuplјanja i modeliranja je dobra osnova za formiranje modela specifičnog za lokalne uslove koji bi omogućio i apsolutnu kvantifikaciju emisije. Formiranjem konceptualnog modela odnosno metodologije formiranja modela, koji kao ulaz koristi samo podatke o načinu vožnje u svakoj sekundi, za konkretan slučaj matematički je opisana veza emisionog sa mikrosimulacionim transportnim modelom. Za primenu u makro i mezoskopskim modelima potrebno je generisati emisione faktore na nivou prosečnih brzina. Baza podatak
...
a na nivou svake sekunde je dobra osnova za generisanje emisionih faktora jer omogućava simuliranje bilo kog ciklusa vožnje. A generisanje emisionih faktora je zasnovano na ciklusima vožnje koji predstavlјaju karakteristično ponašanje vozača u određenim saobraćajnim okolnostima. Upotreba podataka o emisijama vozila na nivou sekunde je bila ograničena na istraživačku zajednicu zbog visoke cene uređaja za merenje. Formiranjem merne instalacije u ovoj disertaciji potvrđena je mogućnost formiranja ekonomične merne metodologije koja će omogućiti formiranje baze podataka o emisijama vozila u realnim uslovima u saobraćajnom toku kao osnova za precizno određivanje emisija vozila u saobraćajnom toku u urbanim područjima. Na taj način se omogućava pristup podacima širem krugu zainteresovanih strana i brži napredak u oblasti istraživanja. Pri formiranju merne instalacije, osnovni problem je bio rešavanje problema kvantifikovanja ukupne količine zagađujućih materija. Problem se svodi na mogućnost transformisanja jedinica u kojima se uobičajeno meri emisija (ppm ili mg / m 3) u apsolutnu količinu emitovanog gasa ( mg / s ). Problem je uspešno rešen upotrebom Pitove cevi za merenje brzine gasa koja predstavlјa sastavni deo merne instalacije. Rad je u osnovi multidisciplinaran. Ističe se ideja upotrebe teorije kontrole sistema u obradi baze podataka o emisijama. Na taj način se daje značajan prilog širenju mogućnosti u obradi prikuplјenih podataka za formiranje modela i mogućnostima budućih istraživanja koja se tiču varijabilnosti i pouzdanosti podataka.
The u se of transport models in traffic flow emission estimation is an important part of sustainable transport planning in major urban areas. Impact assessment of the traffic solutions to the environment is one of the three basic components of sustainability. Previous experience in the emission estimations in Serbia show the use of emission models developed for other areas (cities or countries) which allow only relative comparison of variant solutions. Methodological approach of data collection and modelling developed in this Dissertation is a good basis for development of locally specific model that would allow the absolute quantification of emissions. The development of the conceptual model and the modelling methodology, which uses second - by - second driving pattern data as an only input, is mathematically described in conn ection with micro - simulation transport model. Emission factors ba
...
sed on average speed need to be generated for the use in macro and mesoscopic models. Database on a second - by - second basis enables estimation of emission factors for any driving cycle. Drivin g cycles represent typical human behaviour in certain traffic conditions. The use of second - by - second vehicle emission data was limited to the research community because of the high cost of measuring equipment. Measuring installations built in this thesis confirmed the possibility of creating cost - effective measurement methodology. Methodology will allow the establishment of a vehicle emissions database for real traffic conditions as a basis for accurate vehicle emission estimation in the traffic flows in u rban areas. It provides data for a wider range of stakeholders and the advance in this field of research. The main problem was establishing the total amount of emissions. The problem boils down to the possibility of unit's conversion: turning ppm or mg/m3, usually used in emissions measurements, to absolute amount of gas emitted (mg/s). The problem has been successfully resolved using Pitot's tube to measure gas velocity, which is an integral part of the measuring installation. The work is essentially multi - disciplinary. The idea of using the system control theory in the processing of the emission data is emphasized. The approach contributes to expanding possibilities in emission data processing for modelling purposes. The possibilities for future resea rch related to the variability and reliability of the data are also expanded
Faculty:
University of Belgrade, Faculty of Transport and Traffic Engineering
Date:
15-10-2013
Keywords:
ransportni modeli / transport models / režimski emisioni modeli / trenutne emisije vozila / karakteristike vožnje u svakoj sekundi / modal emission models / instantaneous vehicle emissions / second-by-second driving pattern