Upravljanje troškovnom efikasnošću voznih parkova složenih javnih sistema
Public companies fleet cost efficiency management
Author
Manojlović, Aleksandar V.
Mentor
Vukadinović, Katarina S.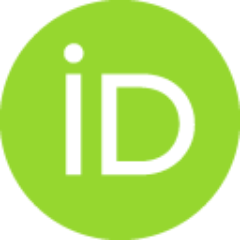 Committee members
Filipović, Snežana M.
Duboka, Čedomir V.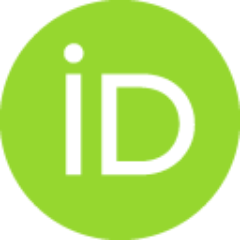 Abstract
delatnosti, neminovno se postavlja pitanje položaja koji treba da zauzme podsistem transporta i u okviru toga rad voznih parkova: kao delatnost koja stvara novu vrednost osnovnom sistemu ili kao neizbežan trošak. Značajnu ulogu u tome ima način na koji je definisano korišćenje vozila i kako se odvijaju aktivnosti vezane za vozni park. Predmet ove disertacije su vozni parkovi složenih javnih sistema i analiza uticaja metoda upravljanja troškovima na troškovnu efikasnost. Cilj disertacije je razvoj unapređenog metoda za alokaciju troškova voznih parkova složenih javnih sistema na osnovu prethodno definisanih parametara funkcionisanja sistema koji utiču na način korišćenja vozila i na procese i potprocese podsistema transporta. Metod predstavlja podršku odlučivanju rukovodiocima voznih parkova prilikom optimizacije organizacije, procesa i potprocesa podsistema transporta i korišćenja voznih parkova. U radu je prvo prikazan značaj upravljanja troškovnom efikasnošću u voznim parkovima. Zati
...
m su analizirane karakteristike složenih javnih sistema i tipovi voznih parkova u složenim javnim sistemima, pri čemu je akcenat stavljen na način posedovanja vozila u voznim parkovima. Prikazan je položaj organizacione jedinice transport/vozni park u organizacionoj strukturi složenog sistema, kao i procesi koji se u njoj odvijaju. Prezentiran je unapređeni metod za alokaciju troškova u podsistemima transporta složenih javnih sistema koji se zasniva na obračunu troškova prema aktivnostima i karakteristikama rada voznih parkova. Analizirana je mogućnost njegove primene za potrebe upravljanja troškovnom efikasnošću voznih parkova. Definisani su odgovarajući parametri od uticaja na aktivnosti podsistema transporta i uzročnici troškova u postupku raspoređivanja troškova. Njihovom primenom u metodu određeni su troškovi aktivnosti podsistema transporta. Prilagođena je procedura određivanja troškova prema aktivnostima za primenu u voznom parku javnog preduzeća. Zatim je razvijeni metod primenjen u voznom parku jednog javnog preduzeća u Republici Srbiji. Razvijeni metod, prilagođen datom okruženju, pokazao se pogodnim za korišćenje u velikim voznim parkovima naših javnih preduzeća, i kao međufaza za postepenu primenu sveobuhvatnog sistema za upravljanje troškovima prema aktivnostima.
With the contemporary tendencies for business systems to concentrate on their core activities, the question arising indispensably is the position that should be occupied by the transport activity and fleet operation within: is it the activity which provides an added value to the core system or a cost that could not be avoided. The manner of defining the vehicle utilization and the realization of the activities linked to the fleet play an important role in this matter. The object of this dissertation are fleets of complex public systems and the impact analysis of cost management methods on cost efficiency. The objective of the dissertation is the development of cost allocation method within public fleets based on system operation predefined parameters that affect vehicle utilization and transport subsystem processes and sub-processes. The method is a decision support system for fleet managers intended for optimization of the organization, processes and sub-processes of transport and fle
...
et operation subsystems. The dissertation has first highlighted the importance of fleet's cost efficiency management. Afterwards, the characteristics of complex public systems and types of public fleets were analyzed, with emphasis on fleet ownership. Position of the transport organizational unit/fleet department within the organizational structure of a complex public system has been presented, as well as processes taking place within. An improved fleet cost efficiency management method is then shown within transport subsystems of complex public systems based on Activity Based Costing and fleet operation characteristics . The possibility of its implementation into fleet cost efficiency management has been analyzed. Relevant parameters influencing transport subsystem activities and cost drivers in the cost allocation procedure have been defined. Their usage in this method allowed transport activities' costs to be determined. Cost determination procedure based on Activity Based Costing in the public companies fleet has been appropriately adapted. The method has been implemented in one public company fleet in the Republic of Serbia. The established method, adapted to such environment, proved to be suitable for use in large fleets of Serbian public companies, and as an intermediate stage for the gradual implementation of a comprehensive system for activity based cost management.
Faculty:
Универзитет у Београду, Саобраћајни факултет
Date:
10-05-2012
Keywords:
transport / Transport / Public Companies / Fleet Management / Cost Efficiency / Activity Based Costing / javni sistemi / upravljanje voznim parkom / troškovna efikasnost / troškovi prema aktivnostima