Тумачење права у оквиру Бетијеве херменеутике као универзалне методе духовних наука
Legal interpretation in the context of Betti's hermeneutics as universal method of Geisteswissenschaften
Author
Spaić, Bojan D.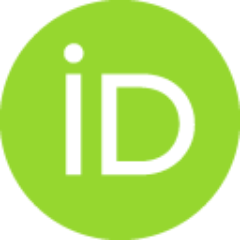 Mentor
Basta, Danilo
Committee members
Hasanbegović, Jasminka
Stojanović, Dragan

Abstract
Последње деценије XX века су и у оквиру филозофије, чији је основни проблем језик, довеле до преокрета који се назива интерпретативним окретом. У мноштву утицаја које је филозофија права претрпјела од аналитичке и континенталне традиције у филозофији једним су дијелом остали занемарени они утицаји који потичу од саме теоријске јуриспруденције, она правила која произилазе од саме практичке јуриспруденције, те се у неку руку и изгубила самосвојност коју је Келсен, изграђујући чисту теорију права, желио да подари правној науци. Централна тема највећег дијела докторске дисертације јесте управо херменаутика уопште и херменаутика једног италијанског правника посебно.
The so-called interpretative turn has been a major development in the last two decades in philosophy. Among the variety of influences that the philosophy of law has experienced from analytical and phenomenological tradition, the influences derived from theoretical jurisprudence have remained neglected resulting in the dissolving of the self-contained character of legal science that Kelsen established by building his a pure theory of law. The core topic of this doctoral thesis is hermeneutics in general, with an emphasis on hermeneutics and legal hermeneutics developed by an Italian jurist and philosopher of law - Emilio Betti.
Faculty:
Универзитет у Београду, Правни факултет
Date:
12-02-2014
Keywords:
hermeneutika / heremenutics / tumačenje / pravno tumačenje / Emilio Beti / kanoni tumačenja / tekstualizam / intencionalizam / realizam / skepticizam / kognitivizam / originalizam / interpretation / Emilio Betti / legal interpretation / canons of interpretation / textualism / intentionalism / purposivism / interpretative turn / interpretivism / realism / skepticism / cognitivism / originalism / living constitutionalism
Related items
Showing items related by title, author, creator and subject.
Josipović, Jovana

(Универзитет у Београду, Филолошки факултет,

27-09-2023

)

Živanović, Katarina D.

(Универзитет у Београду, Филозофски факултет,

09-07-2014

)

Ćirić, Jovana V.

(Универзитет у Београду, Филозофски факултет,

22-10-2020

)