Procena hranljive vrednosti lucerke u ishrani preživara na osnovu morfoloških parametara
Evaluation of alfalfa nutritive value in ruminants based on morphological parameters
Author
Božičković, Aleksa Đ.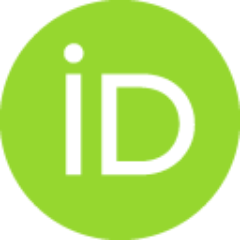 Mentor
Grubić, Goran
Committee members
Đorđević, Nenad
Simić, Aleksandar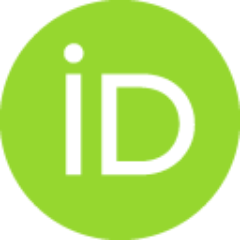 Verbič, Jože
Dinić, Bora

Abstract
Na istoj lokaciji, u istoj vegetacionoj sezoni, je ispraćen porast lucerke (Medicago sativa L.) tokom tri prva ciklusa vegetacije (otkosa). Praćene su promene srednje morfološke faze kao i promene hemijskog sastava i hranljive vrednosti lucerke. Zbog toga je sakupljen ukupno 141 uzorak, odnosno 72, 35 i 34 uzorka redom u I, II i III otkosu. Svi otkosi su ispraćeni od početka vegetacije do faze zrenja mahuna. Istraţivanje je sprovedeno sa ciljem utvrđivanja regresionih funkcija za procenu hemijskog sastava i hranljive vrednosti zasnovanih na srednjoj morfološkoj fazi. Ispitane su dve srednje morfološke faze, srednja morfološka faza određena brojanjem – MSC (eng. Mean Stage by Count) i srednja morfološka faza određena na osnovu mase – MSW (eng. Mean Stage by Weight). Srednja morfološka faza predstavlja prosek nekih morfoloških parametara i određuje se na osnovu svih izdanaka (stabljika) na određenoj površini. Sve stabljike sakupljenog uzorka se klasifikuju u deset morfoloških faza na osn
...
ovu kojih se određuje srednja morfološka faza. Hipoteza od koje se pošlo je bila: ukoliko se najvaţniji hemijski parametri u lucerki mogu proceniti srednjom morfološkom fazom onda se i njena neto-energetska vrednost moţe proceniti sa sličnom tačnošću. Svim sakupljenim uzorcima je određena MSC i MSW vrednost kao i sledeći hemijski parametri: sirovi protein (SP), sirovi pepeo (SPe), sirove masti (SMa), vlakna nerastvorljiva u neutralnom deterdţentu (aNDF), vlakna nerastvorljiva u kiselom deterdţentu (ADF), lignin (ADL), protein nerastvorljiv u neutralnom deterdţentu (NDICP) i protein nerastvorljiv u kiselom deterdţentu (ADICP). Osim ovih hemijskih parametara, računski su određeni nevlaknasti ugljeni hidrati (NFC), celuloza i hemiceluloza. Na osnovu merenja produkcije gasa u tečnom sadrţaju buraga tokom 24 h, svakom uzorku je određena in vitro svarljivost organske materije (IVSOM). Na osnovu navedenih hemijskih parametara svim uzorcima su određene pravo svarljive hranljive materije (TDN) i sledeće energetske frakcije: svarljiva energija (DE), metabolička energija (ME) i neto energija za laktaciju (NEL). Utvrđen je kontinuiran porast MSW vrednosti tokom svih otkosa. Zbog pojave mladih izdanaka nakon osme nedelje prvog otkosa, utvrđeno je smanjenje MSC vrednosti. Pojava mladih izdanaka nije uticala na MSW vrednost pošto se ona određuje na osnovu suve mase morfoloških faza. Predloţen je modifikovani način utvrđivanja MSW na osnovu sveţe mase umesto suve mase. Modifikovana MSW vrednost je nazvana MSFW (eng. Mean Stage by Fresh Weight). Prosečna razlika između MSW i MSFW je iznosila 0,073 i nije bilo statistički značajne razlike između ovih parametara...
The investigation was done on 141 samples of one alfalfa (Medicago sativa L.) cultivar, collected from the same location during the first three growth cycles: spring growth, the first and the second regrowth. The following parameters in alfalfa during the whole growth cycle were observed: mean morphological stage and changes in chemical composition and nutritive value. For that purpose a total of 141 samples were collected, actually 72, 35 and 34 samples during the three growth cycles: spring growth, first regrowth and second regrowth. Investigation was carried out in order to obtain mean morphological stage within each growth cycle. Sampling was done during the whole growing period, commencing when plant height was below 150 mm and continuing until plants were bearing ripe seeds, to evaluate chemical composition and nutritive value based on mean morphological stage. Two methods for determination of mean morphological stage were used: Mean Stage by Count (MSC) and Mean Stage by Weight
...
(MSW). The mean morphological stage represents an average value for some morphological parameters based on all shoots collected from randomly selected area. All shoots within the sample were classified in ten morphological stages. These stages were used for determination of mean morphological stage. The hypothesis was that if the most important chemical parameters could be estimated with the mean morphological stage, then its net energy value for ruminants may be calculated with similar level of exactness. In the collected samples both MSC and MSW value were determined and the following analyses were conducted: crude protein (CP), crude ash (CA), ether extract (EE), neutral detergent fibre (aNDF), acid detergent fibre (ADF), acid detergent lignin (ADL), neutral and acid insoluble crude protein (NDICP and ADICP). The in vitro organic matter digestibility (IVOMD) was determined by the means of a gas production technique after 24h incubation in rumen fluid. Based on these chemical parameters in all samples the following values were calculated: cellulose, hemicellulose, nonfibre carbohydrates (NFC), total digestible nutrients (TDN), digestible energy (DE), metabolizable energy (ME) and net energy for lactation (NEL). The continuous increase in MSW value was observed during all growth periods. Within the first cut the decrease in MSC value was observed, due to appearance of young shoots after eight weeks. The appearance of young shoots did not affect MSW since it is calculated on the base of dried weight of an individual morphological stage. The modification of the MSW method was investigated. This modification was based on determining the mean stage value using the fresh weight rather than the dry weight of individual morphological stage. The modified MSW was called Mean Stage by Fresh Weight (MSFW). The difference between MSW and MSFW values was negligible as indicated by the very high correlation coefficient, a regression slope of nearly 1 with intercept 0 and an average absolute difference between paired MSW and MSFW values of only 0·073...
Faculty:
Универзитет у Београду, Пољопривредни факултет
Date:
07-02-2014
Projects:
Keywords:
lucerka / alfalfa / nutritive value / ruminants / mean morphological stage / evaluation / hranljiva vrednost / preţivari / srednja morfološka faza / procena