Diverzitet populacije Xanthomonas spp. patogena paprike u Srbiji
Diversity of Xanthomonas spp. population - pepper pathogens in Serbia
Author
Ignjatov, Maja V.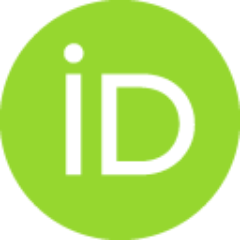 Mentor
Obradović, Aleksa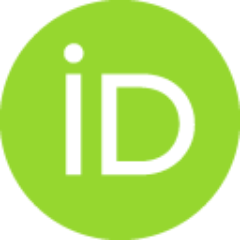 Committee members
Balaž, Jelica
Milošević, Mirjana
Gvozdenović-Varga, Jelica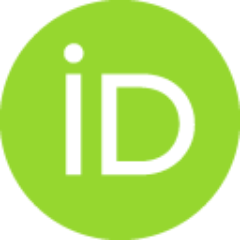 Ivanović, Milan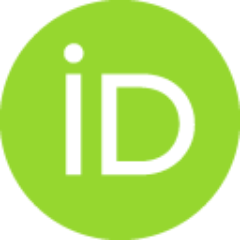 Abstract
Tokom 2008, 2009 i 2010. godine prikupljeni su uzorci obolelog lišća paprike sa simptomima bakteriozne pegavosti iz različitih lokaliteta Republike Srbije. Izolacijom iz zaraženih listova dobijeno je 116 sojeva bakterija. Proučavanja patogenih, biohemijsko-fizioloških odlika ukazuju da proučavani sojevi pripadaju vrsti Xanthomonas euvesicatoria. Primenom dva serološka testa (DAS - ELISA i test aglutinacije) potvrđena je antigena uniformnost proučavanih sojeva, kao i serološka sličnost sa bakterijom X. c. pv. vesicatoria. Diferencijacija Xanthomonas spp. prouzrokovača bakteriozne pegavosti paprike izvršena je primenom dve molekularne metode. Prvi metod zasnivao se na restrikcionoj analizi - RFLP (Restriction Fragment Lenght Polymorphism) fragmenta hrp gena (HrpB regiona) nakon digestije (sečenja) dobijenih proizvoda restrikcionim enzimima (CfoI, TaqI i HaeIII). Poređenjem restrikcionih profila proučavanih sojeva sa kontrolnim sojevima, potvrđena je sličnost sa vrstom X. euvesicatoria. D
...
rugi molekularni metod je lančana reakcija polimeraze primenom specifičnih prajmera koji amplifikuju proizvode različite veličine specifične za: X. euvesicatoria – 173 bp; X. vesicatoria – 138 bp; X. perforans – 197 bp i X. gardneri – 154 bp. Kod svih proučavanih sojeva, uključujući i kontrolni soj X. euvesicatoria KFB (189) detektovani su fragmenti DNK veličine 173 bp, koji odgovaraju vrsti X. euvesicatoria. Utvrđeno je da je prag detekcije ove metode 0,4 x 103 CFU/ml. Proučeno je dejstvo bakar-sulfata (CuSO4), antibiotika streptomicina i kasugamicina, pri različitim koncentracijama, na razvoj bakterijskih ćelija u in vitro uslovima. U podlogu su dodati filterom sterilisani rastvori bakar-sulfata do konačne koncentracije od 100 i 200 ppm tj. aktivne komponente navedenih antibiotika do konačne koncentracije od 50, 100 i 200 ppm. Sojevi rezistentni na streptomicin nisu detektovani ovim istraživanjima. Rezistentnost prema 50 ppm kasugamicina utvrđena je kod 6 sojeva, a 19 sojeva je bilo rezistentno na 200 ppm bakar-sulfata. Dobijeni rezultati ukazuju na opasnost od razvoja rezistentnosti bakterija prema ovim jedinjenjima...
During 2008, 2009 and 2010 samples of diseased pepper leaves with bacterial spot symptoms were collected from different localities in Republic of Serbia. Total of 116 strains of bacteria were obtained by isolation from infected leaves. Studies of pathogenic, biochemical and physiological traits showed that tested strains belong to species Xanthomonas euvesicatoria. Two serological tests (DAS - ELISA and agglutination test) confirmed antigenic identity of tested bacterial isolates and serological similarity to bacteria X. c. pv. vesicatoria. Differentiation of Xantomonas spp. causal agent of bacterial spot of pepper was performed using two molecular methods. The first method was based on restriction analysis – RFLP (Restriction Fragment Length Polymorphism) of the hrp gene fragment (HrpB region) after digestion of obtained products by restriction enzymes (CfoI, TaqI and HaeIII). Comparison of restriction profiles of studied strains to control strains confirmed the similarity with the X.
...
euvesicatoria. The other molecular method is polymerase chain reaction of specific primers which allow amplification of different size products sprecific for: X. euvesicatoria – 173 bp; X. vesicatoria – 138 bp; X. perforans – 197 bp and X. gardneri – 154 bp. As a result, DNA fragments of 173 bp which belong to species X. euvesicatoria were detected at all studied strains, including test strain Xe KFB (189). Threshold of detection was confirmed to be 0.4x103 CFU/ml. The effects of copper-sulphate (CuSO4), antibiotics streptomycin and kasugamycin on the development of bacterial cells were studied. The sensitivity of strains to bactericides was studied in vitro by culturing bacteria on sucrose pepton agar (SPA) plates, amended with filter-sterilized aqueous solution of streptomycin and kasugamycin (50, 100, 200 ppm) or copper-sulphate (100, 200 ppm). Streptomycin resistant strains were not detected, but 6 strains were resistant to kasugamycin (50 ppm) and 19 strains to copper-sulphate (200 ppm), indicating bacterial resistance development...
Faculty:
Универзитет у Београду, Пољопривредни факултет
Date:
22-11-2013
Projects:
Keywords:
Xanthomonas euvesicatoria / Xanthomonas euvesicatoria / bakteriozna pegavost / karakterizacija / molekularna identifikacija / fiziološke rase / osetljivost genotipova / antibiotici / bakteriofagi / bacterial spot / characterization / molecular identification / races / susceptibility of genotype / antibiotics / bacteriophages