Identifikacija, karakterizacija i genetički diverzitet sojeva Agrobacterium spp., prouzrokovača bakterioznog raka vinove loze
Identification, characterization and genetic diversity of strains of Agrobacterium spp., grapevine crown gall causal agent
Author
Kuzmanović, Nemanja S.
Mentor
Obradović, Aleksa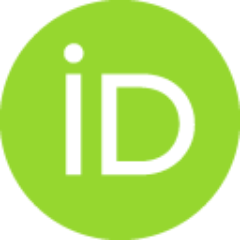 Committee members
Balaž, Jelica
Gavrilović, Veljko
Marković, Nebojša
Ivanović, Milan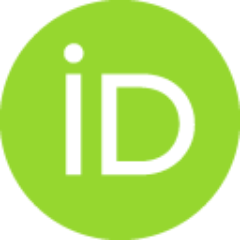 Abstract
Bakteriozni rak smatra se jednim od najznačajnijih i najrasprostranjenijih bakterioznih oboljenja vinove loze u svetu. Glavni prouzrokovač ovog oboljenja je vrsta Agrobacterium vitis. Tokom poslednjih nekoliko godina primećena je izražena pojava bolesti u većini vinogradarskih rejona u Srbiji. Stoga je u ovom radu proučena etiologija bakterioznog raka vinove loze u našoj zemlji. Takođe, izvršena je karakterizacija i proučen genetički diverzitet prouzrokovača bolesti. Primenjene su kako klasične bakteriološke, tako i molekularne metode. U radu su takođe korišćeni i brojni referentni sojevi A. vitis poreklom iz međunarodnih kolekcija. Simptomatični uzorci vinove loze prikupljeni su u 22 lokaliteta, raspoređena u gotovo svim vinogradarskim rejonima u našoj zemlji. Izolacija bakterija vršena je na neselektivne podloge sa manitolom i kvaščevim ekstraktom (YMA). Preliminarna identifikacija izolovanih sojeva, izvedena je primenom PCR metode, korišćenjem prajmera specifičnih za plazmidne (virC
...
, virF, virD2, ipt, tms2) i hromozomske (pehA, 23S rRNK) gene. Među izolovanim sojevima identifikovan je tumorogeni A. vitis, a za dalji rad izdvojeno je ukupno 36 reprezentativnih sojeva. Rezultati dobijeni primenom PCR metode potkrepljeni su filogenetskom analizom zasnovanoj na parcijalnoj sekvenci 16S rRNK gena. Taksonomska pripadnost proučavanih sojeva dalje je potvrđena primenom klasičnih bakterioloških metoda. Svi proučavani sojevi ispoljili su morfološke, odgajivačke i biohemijsko-fiziološke odlike karakteristične za vrstu A. vitis. Jedini izuzetak bio je soj KFB 243, koji je i pri ponavljanju testa stvaranja kiseline iz eritritola kao izvora ugljenika ispoljio odlike svojstvene vrsti A. rhizogenes/biovar 2. U cilju provere patogenosti proučavanih sojeva, vršena je inokulacija biljaka vinove loze, suncokreta i paradajza. Od ukupno 36 proučavanih sojeva, 34 su prouzrokovala razvoj tipičnih tumora na inokulisanim biljkama vinove loze. U testu patogenosti na biljkama suncokreta i paradajza, zabeležene su značajne varijacije u intenzitetu simptoma, kako unutar pojedinačnog ogleda, tako i među različitim ponavljanjima...
Crown gall is one of the most important and widespread bacterial diseases of grapevine throughout the world. It is predominantly caused by Agrobacterium vitis. During the last few years, serious outbreaks of the disease were observed in major viticultural regions in Serbia. Therefore, the objective of this research was to study etiology of the grapevine crown gall in this country. Characterization and study of genetic diversity of the pathogen were also performed, using conventional bacteriological and molecular methods. Various reference strains of A. vitis originating from international collections were also included. Symptomatic samples of grapevine were collected from 22 localities distributed in almost all viticultural regions in the country. Isolation of bacteria was performed on non-selective media with mannitol and yeast extract (YMA ). Preliminary identification of the isolated strains was performed using PCR method with primers specific for the plasmid (virC, virF, virD2, ipt
...
, tms2) and chromosomal (pehA, 23S rRNA) genes. Among isolated strains, 36 representative tumorigenic A. vitis strains were selected for further study. Results obtained by PCR method were supported by phylogenetic analysis based on partial sequence of 16S rRNA gene. Taxonomic position of studied strains was further confirmed using conventional bacteriological methods. All the strains showed morphological, biochemical and physiological characteristics of A. vitis. The only exception was strain KFB 243, which showed characteristic of A. rhizogenes/biovar 2 in test of acid production from erythritol. Pathogenicity of the strains was studied by inoculation of grapevine, sunflower, and tomato plants. Out of 36 strains studied, 34 caused development of typical tumors on inoculated grapevine. In pathogenicity assay on tomato and sunflower plants, considerable variations in the intensity of symptoms were recorded, both within a single experiment, and among different repetitions. Therefore, use of tomato and sunflower as test plants, despite the rapid symptom development, cannot be recommended as a reliable test...
Faculty:
Универзитет у Београду, Пољопривредни факултет
Date:
07-05-2014
Projects:
Keywords:
bakteriozni rak / crown gall / vinova loza / Agrobacterium vitis / Ti plazmid / opin tip / PCR / RAPD / rep-PCR / konstitutivni geni / 16S-23S rRNK ITS region / grapevine / Agrobacterium vitis / Ti plasmid / opine type / PCR / RAPD / rep-PCR / housekeeping genes / 16S-23S rRNA ITS region