Analiza genetičke varijabilnosti kukuruza na tolerantnost prema suši
Analysis of genetic variability among maize genotypes to drought tolerance
Author
Kravić, Natalija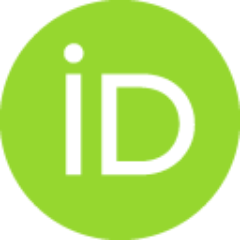 Mentor
Šurlan-Momirović, Gordana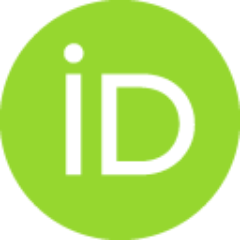 Committee members
Prodanović, Slaven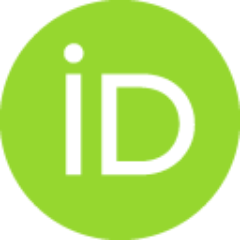 Anđelković, Violeta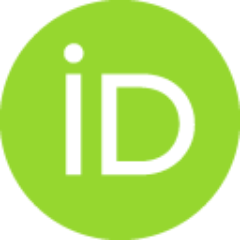 Vuletić, Mirjana
Živković, Lada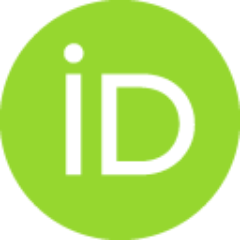 Abstract
Suša je glavni abioticki faktor, koji znacajno utice na smanjenje i kvalitet konacnog prinosa zrna kod kukuruza. S obzirom na predvidanja globalnih klimatskih promena za 21. vek, u pravcu povecanja temperature vazduha, vece evapotranspiracije i ucestalije pojave suše, poboljšana sposobnost kukuruza da izdrži nepovoljne uslove spoljašnje sredine je esencijalna i zahteva multidisciplinarni pristup u proucavanju osobina koje doprinose njegovoj povecanoj tolerantnosti prema stresu suše. Za potrebe savremene selekcije kukuruza za razlicite osobine (npr. tolerantnost prema suši), materijal koji se cuva u banci gena Instituta za kukuruz "Zemun Polje", po svom obimu (5806 genotipova) i ogromnoj genetickoj varijabilnosti, pruža velike mogucnosti. Testiranje celokupnog genofonda na tolerantnost prema suši je izvršeno u uslovima kontrolisane suše u Egiptu, kao i u uslovima umerenog vodnog deficita u Zemun Polju i Skoplju, grupisanjem genotipova po dužini vegetacije (po grupama zrenja), kako bi sv
...
i bili izloženi stresu suše u približno istoj fazi vegetacionog perioda. Identifikacija i odabir genotipova su vršeni pracenjem sekundarnih osobina relevantnih za stres suše (ASI-a - anthesis silking interval, jalovosti biljke, ozrnjenosti klipa, nalivenosti zrna i osobine stay green-a), na sva tri lokaliteta, i merenjem prinosa zrna / biljci u uslovima umerenog vodnog deficita. Pored dobrih per se performansi u poljskim uslovima, za odabir genotipova najtolerantnijih prema stresu suše, kao buducih komponenti hibrida, bila je neophodna informacija o pripadnosti genotipova odgovarajucim heteroticnim grupama na osnovu ukrštanja sa korišcenim inbred testerima, poreklom iz tri heteroticne grupe - BSSS, Lancaster i nezavisne, kao i informacija o opštoj kombinacionoj sposobnosti ukrštanja genotipova sa odabranim inbred testerima. Od izuzetnog znacaja je bilo izdvajanje 6 genotipova kukuruza, koji su se dobro kombinovali sa sva tri korišcena heteroticna izvora, cineci potencijalno nov, sasvim razlicit izvor poželjne germplazme. Na osnovu dobijenih rezultata, formirana je core kolekcija za tolerantnost prema suši, koju cine 13 domacih populacija, 13 introdukovanih populacija i 15 introdukovanih inbred linija kukuruza...
Drought is a major abiotic factor, which significantly decreases final grain yield and its quality in maize. Predictions of global climate changes for 21st century, towards higher air temperatures, greater evapotranspiration and more frequent occurrence of drought, emphasize the importance for improved maize ability to withstand adverse environmental conditions, and the necessity of employing the multidisciplinary approach for studying the characteristics that contribute to its increased drought tolerance. The material maintained within The MRI "Zemun Polje" gene bank, considering its size (5806 genotypes) and huge genetic variability of the accessions, offers the great opportunity for modern maize breeding for different purposes (e.g. drought tolerance). Field testing for drought tolerance was performed on the entire MRI gene bank collection, subjected to controlled drought in Egypt, as well as to conditions of moderate water deficit in Zemun Polje and Skopje. In order to expose them
...
to drought stress at aproximately the same vegetative stage, grouping the accessions into different maturity groups (acording to the duration of their vegetative period), was necessary. Identification and selection of the most drought tolerant genotypes was performed by visual scoring of drought related secondary traits (ASI - anthesis silking interval, barrenness, seed set, grain filling and stay-green) at each location, and by measuring yield / plant under moderate water deficit conditions. Besides good performances per se in field, the information on combining ability of selected material, in order to classify it into heterotic groups, was necessary to form the core. Therefore, the most drought tolerant genotypes were crossed to three inbred testers from heterotic groups that mutually combined well (BSSS, Lancaster and independent source). It is very important that 6 genotypes had a good combining ability with all three observed heterotic sources, making them a new, completely different source of favourable germplasm. Obtained results revealed the formation of core collection for drought tolerance, comprising 13 local populations, 13 introduced populations and 15 introduced maize inbred lines...
Faculty:
Универзитет у Београду, Пољопривредни факултет
Date:
11-06-2013
Keywords:
banka gena / core collection / geneticka divergentnost / jezgrovna kolekcija / kukuruz / osmotski stres / prolin / SSR (Simple Sequence Repeat) markeri / suša / drought / gene bank / genetic diversity / maize / osmotic stress / proline / SSR (Simple Sequence Repeat) markers