C-reaktivni protein određen visokosenzitivnom metodom i lipidni biomarkeri u predikciji razvoja i progresije periferne arterijske bolesti kod pacijenata sa tipom 2 dijabetesa
C-reaktive protein determined by highsensitivitz method and biomarkers in prediction of development and progression of peripheral arterial disease in patients with type 2 diabetes
Author
Popović, Ljiljana J.
Mentor
Zamaklar, Miroslava
Committee members
Lalić, Katarina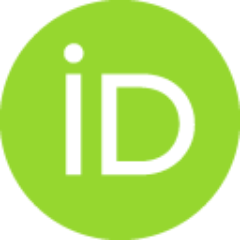 Jotić, Aleksandra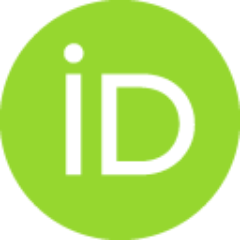 Pudar, Georgina

Abstract
Uvod: Predhodne studije su ukazale na visoko senzitivni C - reaktivni protein (hs-CRP) kao faktor rizika za perifernu arterijsku bolest (PAB) u dijabetesu. Stidja je imala za cilj da se proceni mogući prediktivni značaj hs-CRP i lipidnih biomarkera (holesterol, LDL-holesterol, HDL-holesterol, trigliceridi, Apo A1, Apo B i Lp (a)) u razvoju i progresiji PAD u pacijenata sa tipom 2 dijabetesa (T2D). Metode: U studiju je uključeno 80 pacijenata sa prethodnom dijagnozom T2D, starosti 45-70 godina, podeljenih u grupu A (T2D pacijenti sa PAB; n=38) i grupu B (T2D pacijenti bez PAB; n=42). Posle 5 godina, pacijenti su podeljeni u podgrupe u zavisnosti od prisustva nove pojave PAB ili progresije prethodno postojeće PAB. Pedo-brahijalni indeks (PBI) je korišćen za dijagnozu PAB a hs-CRP je odredjen nefelometrijski Rezultati: Našli smo značajno viši nivo hs-CRP u grupi A u odnosu na grupu B, ali samo na početku studije. U okviru grupe A, pacijenti sa kasnijom progresijom PAD (podgrupa
...
A1) imali su najviši nivo hs-CRP na početku, mada bez značajne razlike u odnosu na podgrupu A2. Suprotno, nivo hs-CRP bio je značajno viši u podgrupi B1 u poredjenju sa subgrupom B2 i na početku i na kraju ispitivanja. Od svih ispitivanih metaboličkih parametara-lipidnih biomarkera, hs-CRP je bio jedini nezavisni prediktor progresije PAD (OR=0.456, 95%CI=0.267-0.7815, p=0.004). Nivo hs-CRP od 2.5 mg/L je utvrdjen kao "cut-off" vrednost (specifičnost 75% i senzitivnost 73.3%) sa relativnim rizikom za PAD od 2.93 (95% CI 1.351-6.3629). Zaključak: Naša studija je pokazala da se hs-CRP može koristiti kao pouzdan prediktor progresije PAB u pacijenata sa T2D.
Background: Previous studies indicated high sensitivity C-reactive protein (hs-CRP) as a risk factor for the peripheral arterial disease (PAD) in diabetes. This study aimed to evaluate possible predictive significance of hs-CRP and lipid biomarkers (total cholesterol, LDL-cholesterol, HDL-cholesterol, triglycerides, Apo A1 and Apo B, Lp (a)) for development and progression of PAD in patients with type 2 diabetes (T2D). Methods: The study included 80 patients previously diagnosed with T2D, aged 45-70 years, divided into group A (T2D patients with PAD; n=38) and group B (T2D patients without PAD; n=42). After five years, all the patients were reexamined and divided into subgroups depending on de novo development of PAD or progression of previously diagnosed PAD. Ankle-Brachial Index (ABI) measurement was used for PAD diagnosis and hs-CRP was determined by nephelometry. Results: We found significantly higher hs-CRP level in group A compared to group B, but only at baseline. Am
...
ong patients in group A, those with later progression of PAD (subgroups A1) had highest level of hs-CRP at baseline, although not significantly different compared to subgroup A2. In contrast, hs-CRP level was significantly higher in subgroup B1 in comparison to subgroup B2 at both first and second exam. Of all investigated metabolic parameters-lipid biomarkers, hs- CRP was the only independent predictor of progression of PAD (OR=0.456, 95%CI=0.267- 0.7815, p=0.004). The cut-off point for hs-CRP was 2.5 mg/L (specificity 75% and sensitivity 73.3%) with the relative risk for PAD of 2.93 (95% CI 1.351-6.3629). Conclusions: Our study implies that hs-CRP can be used as a reliable predictor for progression of PAD in patients with T2D.
Faculty:
Универзитет у Београду, Медицински факултет
Date:
25-12-2014
Keywords:
Pedo-brahijalni indeks / Ankle-Brachial Index / C - reaktivni protein / lipidni biomarkeri / periferna arterijska bolest / tip 2 dijabetesa / C - reactive protein / lipid biomarkers / peripheral arterial disease / type 2 diabetes