Faktori rizika za nastanak primarnog nefatalnog infarkta miokarda u beogradskoj populaciji
Risk factors for primary nonfatal myocardial infarction in Belgrade population
Author
Vujčić, Isidora S.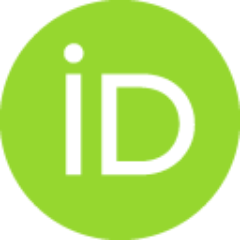 Mentor
Šipetić-Grujičić, Sandra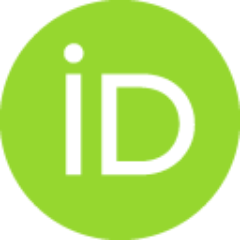 Committee members
Vujisić-Tešić, Bosiljka
Bjegović, Vesna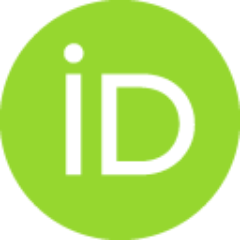 Vlajinac, Hristina
Vuković, Dejana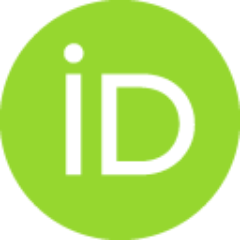 Abstract
Uvod: Procenjuje se da ishemijske bolesti srca (IBS) uzrokuju oko 7 miliona smrtnih ishoda godišnje širom sveta. Poslednjih nekoliko decenija mortalitet od IBS opada u mnogim zemljama. Smatra se da su konvencionalni faktori rizika odgovorni za nastanak 75% kardiovaskularnih bolesti (KVB). Samački život je povezan sa povećanim rizikom za nastanak akutnog koronarnog sindroma (AKS) u opštoj populaciji, ali ne postoje konzistentni nalazi kada je u pitanju njegov uticaj na preživljavanje nakon akutnog infarkta miokarda (AIM). Ciljevi: Ispitivanje trendova mortaliteta svih IBS i infarkta miokarda (IM) u populaciji Beograda u dvadesetjednogodišnjem periodu od 1990 do 2010. godine, identifikacija potencijalnih faktora rizika za nastanak akutnog nefatalnog IM, identifikacija faktora koji mogu da preveniraju nastanak ovog oboljenja, analiza trogodišnjeg i petogodišnjeg preživljavanja pacijenata sa AIM u zavisnosti od sprovedenih mera rehabilitacije i dužine boravka u bolnici i procena uticaja sa
...
mačkog života i drugih faktora na dugoročno preživljavanje pacijenata sa AIM. Materijal i metode: U deskriptivnoj studiji podaci o mortalitetu od svih IBS i IM dobijeni su iz nepublikovanog materijala Gradskog zavoda za statistiku u Beogradu. Podatke o populaciji dobili smo na osnovu projekcija populacije za svaku godinu pojedinačno iz Republičkog zavoda za statistiku. U analizi podataka smo izračunavali specifične stope mortaliteta po uzrastu i polu za IBS i IM, a zatim smo ih standardizovali direktnom metodom koristeći Evropsku populaciju. Joinpoint regresionu analizu smo upotrebili za procenu godišnje procentualne promene (GPP) u mortalitetu i za identifikaciju trenutka u vremenu kada su se odigrale značajne promene u trendu. Studija slučajeva i kontrola je izvedena u Beogradu u periodu od 2002 do 2006. godine. Grupu obolelih od primarnog nefatalnog infarkta miokarda činilo je 154 osoba, uzrasta od 35 do 82 godine, koje su u periodu 2002-2006. godine prvi put hospitalizovane u Urgentnom centru Kliničkog Centra Srbije u Beogradu, u koronarnoj jedinici. Kontrolnu grupu činilo je 308 pacijenata koji su u istom periodu lečeni u Institutu za Reumatologiju, Prvoj hirurškoj klinici i Specijalnoj ortopedskoj bolnici na Banjici. Oboleli i kontrole su individualno mečovani po polu, uzrastu (+/- 2 godine) i mestu stalnog boravka (urbane/ruralne opštine Beograda). 135 pacijenata odabranih u studiji slučajeva i kontrola je dalje praćeno do septembra 2011. godine...
Background: Coronary heart disease (CHD) causes an estimated 7 million deaths worldwide each year. In the last few decades, mortality from CHD has been decreasing in many countries. It is estimated that conventional risk factors are responsible for 75% cardiovascular disease (CVD) occurence. Living alone has been associated with higher risk of acute coronary syndrome in general population, but there are no consistent findings about its effect on prognosis after acute myocardial infarction (AMI). Aims: To analyze trends in mortality from coronary heart diseases and myocardial infarction (MI) in Belgrade during the twenty-one-year period from 1990 to 2010, to identify which one among possible risk factors are independently related to first nonfatal MI in our population, to identify potential protective factors for this disease, to analyze three and five years free survival of patients after AMI regarding to rehabilitation programme and duration of hospitalisation and to assess the impact
...
of living alone and other risk factors at baseline on long-term survival after AMI. Material and methods: In descriptive study mortality data for CHD and MI were obtained from the Municipal Institute of Statistics in Belgrade. We used projected Belgrade population figures, which were extracted from unpublished data from the Statistical Office of the Republic of Serbia, as the denominator for each year. In data analysis we calculated age- and sex-specific mortality rates for CHD and MI, and then standardize them using the direct method, according to the European Standard population. Joinpoint regression analysis was used to estimate annual percent changes (APCs) in mortality and to identify points in time where significant changes in trend occur. Case-control study was conducted in Belgrade during the period 2002-2006. Case group comprised of 154 subjects 35-82 years old who were hospitalized because of first nonfatal MI at the Coronary care unit-Clinical Centre of Serbia, Belgrade. Control group consisted of 308 persons chosen among patients treated during the same period at the Institute of Rheumatology, Institute for Gastroenterology, and Clinic for Orthopedics, Belgrade, Serbia. Cases and controls were individually matched by sex, age (+/- 2 years) and place of residence (urban/rural communities of Belgrade). 135 patients recruited in the case-control study were followed until September 2011...
Faculty:
Универзитет у Београду, Медицински факултет
Date:
26-05-2014
Keywords:
infarkt miokarda / myocardial infarction / ishemijske bolsti srca / trend / joinpoint regresiona analiza / mortalitet / studija slučajeva i kontrola / faktori rizika / samački život / prognoza / analiza preživljavanja / coronary heart diseases / trend / joinpoint regression / mortality / case-control study / risk factors / living alone / prognosis / survival analysis