Značaj određivanja osteopontina u plazmi kao pokazatelja prisustva malignih tumora jajnika
The significance of determination of plasma osteopontin level as an indicator of the malignant ovarian tumors
Author
Milivojević, Mirjana A.
Mentor
Petronijević, Nataša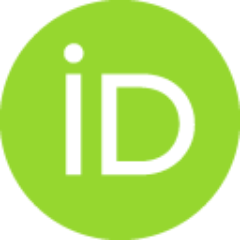 Kastratović-Kotlica, Biljana
Committee members
Tasić, Lidija
Dragutinović, Vesna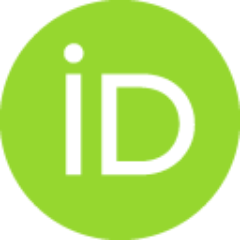 Bošković, Vladimir

Abstract
Danas ne postoji pouzdan dijagnostički test ili imaging tehnika koja sa sigurnošću može da diferencira maligne od benignih cisti jajnika. Ovarijalni tumori rastu kao kombinacija cističnih i solidnih formacija, što znatno otežava dijagnostiku. Donošenje odluka se bazira na kliničkim pregledima, transvaginalnom ultrazvuku, kompjuterizovanoj tomografiji ili magnetnoj rezonanciji, kao i na određivanju tumorskih markera u krvi. Pored činjenice da su u zadnje dve decenije ove tehnike značajno usavršene, i danas se operiše 7 od 10 benignih formacija da bi se otkrio jedan kancer ovarijuma. Pacijentkinje se izlažu invazivnim hirurškim intervencijama, bez sigurnog dokaza o postojanju maligniteta, a povećava se i morbiditet od ove bolesti. Zato bi postavljanje sigurne i tačne preoperativne dijagnoze donelo i medicinski i socio-ekonomski benefit. Od laboratorijskih markera u predikciji prisustva maligniteta jajnika najčešće se koristi i najbolje je proučen kancerski antigen CA125. Ovaj
...
marker je povišen u 80% slučajeva karcinoma jajnika koji su u odmaklom stadijumu, a samo kod 50% pacijentkinja koje su u ranoj fazi bolesti. Danas se često u kliničkoj praksi koristi još jedan marker human epididymis protein HE4, koji je 2008. god. prihvatila FDA i odobrila njegovo korišćenje. Ipak, zbog brojnih kontraverzi koje su o njemu objavljene još uvek je u fazi evaluacije. Smrtnost od ove bolesti ostala je nepromenjena u zadnje tri decenije i danas je ovarijalni kancer najsmrtonosniji ginekološki malignitet i peti uzrok smrti žena bolesnih od malignih bolesti. Rana dijagnostika bolesti ima veliki značaj na konačan ishod bolesti. Zna se da petogodišnje preživljavanje ima 85-90% bolesnica koje su u početnim stadijumima bolesti, a samo 25-30% bolesnica u kasnim fazama bolesti. Zato postoji urgentna potreba da se potencijalni biomarkeri, ustanovljeni savremenim molekularnim tehnikama, koji bi mogli da unaprede ranu dijagnostiku potvrde u praksi i da se evaluira njihov klinički značaj. Cilj rada bio je da se ispita dijagnostička i prognostička uloga osteopontina (OPN), u dijagnostici tumora jajnika, kao i njegov prediktorski uticaj na ishod bolesti. Ispitan je dijagnostički potencijal (senzitivnost, specifičnost, pozitivna i negativna prediktivna vrednost) OPN-a u predikciji karcinoma jajnika, kao i značaj određivanja OPN kod različitih histopatoloških tipova tumora jajnika i FIGO stadijuma tumorske bolesti...
Presently, there is no reliable diagnostic test or imaging technique which may definitely differentiate the malignant from the benign ovarian cysts. Ovarian tumors grow as a combination of cystic and solid formations, what makes diagnostics more difficult. Decision-making is based on the clinical examinations, transvaginal ultrasonography, computerized tomography or magnetic resonance, as well as on determination of blood tumor markers. In spite of the fact that these techniques have been significantly improved and refined in the last two decades, still 7 to 10 benign formations are operated to detect one cancer of the ovarium. Besides that the patients undergo extensive surgical interventions, without any evidence-based malignancy, the morbidity of this disease has been increasing. Therefore, safe and accurate preoperative diagnosis will produce both medical and socioeconomic benefit. Out of laboratory markers for prediction of ovarian malignancy, the most frequently used a
...
nd best studied is a cancer gene (CA-125). This marker is increased in 80% of cases with the advanced stage ovarian cancer, and only 50% of patients with the disease in early stage. Today, one additional marker is used in the clinical practice known as human epididymis protein 4 (HE4), approved and authorized by FDA in 2008, but the mortality remained unchanged in the last 3 decades. Early diagnostics of this condition has a huge impact on the final outcome of disease. It is known that as much as 85-90% of patients with the initial stage of disease have five-year survival, while this proportion is only 25-30% in the late phases of disease. Therefore, there is an urgent need for potential biomarkers established by molecular techniques to be confirmed in practice and evaluated for their clinical significance. The objective of the study was to examine the diagnostic and prognostic role of osteopontin (OPN) in diagnostics of ovarian tumors. The diagnostic potential (sensitivity, specificity, positive and negative predictive value) of OPN was examined in prediction of the ovarian cancers as well as the significance of OPN determination in various histological types of ovarian tumors and FIGO stages of tumor disease...
Faculty:
Универзитет у Београду, Медицински факултет
Date:
20-05-2015
Keywords:
benigni tumori jajnika / benign ovarian tumor / kanceri jajnika / tumor markeri / osteopontin / ovarian cancer / tumor markers / osteopontin