Kontraktilna rezerva miokarda kao prediktor odgovora na resinhronizacionu terapiju srca
Myocardial contractile reserve as a predictor of response to cardiac = resyinchronization therapy
Author
Vukajlović, Dejan D.
Mentor
Milašinović, Goran
Committee members
Pavlović, Siniša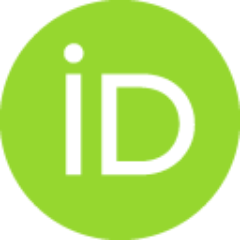 Babić, Rade
Kovačević, Dragan

Abstract
Uvod: Broj bolesnika sa srčanom slabošću i širokim QRS-kompleksom, kod kojih izostaje efekat srčane resinhronizacione terapije (CRT) je i dalje visok, uprkos skorašnjem napretu u selekciji bolensika za ovaj vid lečenja. U ovom doktoratu ispitujemo prediktivnu vrednost kontraktile rezerve miokarda, određene pomoću dobutaminske stres-ehokardiografije (DSE), na efekat srčane resinhronizacione terapije u bolesnka sa srčanom slabošću i širokim QRS kompleksom. Metodologija: U studiju se uključuju bolesnici sa neishemijskom kadiomiopatijom, i konvencionalnom indikacijom za ugradnju CRT-pejsmejkera. DSE se izvodi kod svih bolesnika pre implantacije pejsmejkera, sa maksimalnom dozom dobutamina od 20mcg/kg/min. Ispituje se uticaj indeksa kontraktilne rezerve miokarda – promena ejekcione frakcije leve komore (ΔEF) i promene u indeksu pokretljivosti zidova leve komore (ΔWMSI), kao i različitih drugih demografskih, klinickih, elektrokardiografskih i ehokardiografskih parametara, uključujući i param
...
etre asinhronije, na efekat CRT. Pozitivan ukupni klinički odgovor na CRT je definisan kao poboljsanje NYHA klase za 1 klasu, 10% poboljšanje 6-minutnog testa hodanja, 10% poboljšanje vrednosti Kanzas skora, odsustvo hospitalizacija zbog pogoršanja srčane slabosti tokom jednogodišnjeg praćenja nakon imlantacije CRT pejsmejekra, i pojava reverznog remodelovanja leve komore , definisano kao redukcija endsistolnog dijametra leve komore za 15% i povećanje ejekcione frakcije leve komore za 10%-ih poena. Super-responderima se smatraju bolesnici u kojih je došlo do popravljanja ejekcione frakcije na preko 50%. Rezultati: Multivarijantna analiza je pokazala da su ΔEF (OR 2,013 95% CI 1,168- 3,469 p<0,05), EF pre implantatcije CRT pejsmejkera (OR 1,206, 95%CI 1,011- 1,439, p<0,05) i promena širine QRS komleksa pre i nakon CRT-pejsinga (ΔQRS ) (OR 1,079, 95%CI 1,012-1,159 p<0,05) nezavisni prediktori ukupnog kliničkog odgovora na CRT...
Introduction: Despite the recent advances in selection of patients for cardiac resynchronization therapy (CRT) the rate of nonresponders to it remains high. In this study we evaluate the predictive role of myocardial contractile reserve assesed by dobutamine stress echocardiography (DSE) in candidates for CRT. Methods: In this study we included 55 patients with non-ischaemic cardiomyopathy and conventional indication for CRT. Low dose DSE was performed with the maximum dose of 20mcg/kg/min. Indices of CR such as change in LVEF (ΔEF) and change in wall motion score index (ΔWMSI), as well as various other clinical, electrocardiographic and echocardiographic data, including parameters of asynchrony were assesed. Positive total clinical response to CRT was defined as improvement in NYHA class for 1 point, 10% improvement in 6 minute walking test, absence of hospitalization for worsening of heart failure 1 year after CRT implantation, and presence of reverse remodeling of left ventricle def
...
ined as reduction of LVESD for 15% and imporvement of LVEF for 10%. Super-response to CRT was defined as improvement of LVEF to >50%. Results: Multivariate analysis showed ΔEF (OR 2,013 95% CI 1,168-3,469 p<0,05), baseline EF (OR 1,206, 95%CI 1,011-1,439, p<0,05) and a change in QRS complex duration before and after pacemaker implantation (ΔQRS) (OR 1,079, 95%CI 1,012- 1,159 p<0,05) to be independent predictors of positive total clinical CRT repsonse. Similarly, baseline LVEF (OR 1,452, 95% CI:1,027-1,053; p<0,05), ΔQRS (OR 1,153, 95%CI:1009-1,317; p<0,05), and ΔEF (OR 2,525, 95% CI 0,996-6,405; p=0,51) were predictors of reverse remodeling. ΔEF (OR=1,441, 95%CI:0,366-5,682; p=0.047) and baseline QRS complex duration (OR=1,007, 95%CI:0,694-1,463; p=0.047) were independent predictors of super-response to CRT. Patients with ΔEF>8.5% and ΔWMSI>0,27 have better survival free of rehospitalization for heart failure (Log rank =13,423 p<0,001, and 9,952 p=0.003, respectively) ...
Faculty:
Универзитет у Београду, Медицински факултет
Date:
09-07-2014
Keywords:
srčana resinhronizaciona terapija / cardiac resynchronization therapy / kontraktina rezerva miokarda / dobutamisnka stres ehokardiografija / myocardial contractile reserve / dobutamine stress echocardiography