Ispitivanje značaja citoreduktivne hirurgije i intraoperativne zagrejane hemioterapije u lečenju karcinoze peritoneuma kod kolorektalnog karcinoma
Examine the importance of cytoreductive surgery and heated intraoperative chemotherapy in treatment of colorectal peritoneal carcinosis
Author
Nikolić, Srđan S.
Mentor
Džodić, Radan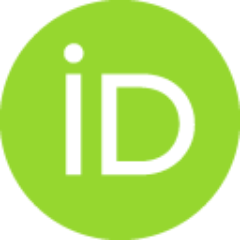 Committee members
Radovanović, Dragan
Đurić, Marija
Radević, Božina

Abstract
Uvod: Cilj ovog istraživanja bio je da se ispitaju ukupno preživljavanje (OS) i preživljavanje bez znakova bolesti (DFS) kod pacijenata sa peritonealnom karcinozom porekla kolorektalnog carcinoma (PC-CRC) lečenih citoreduktivnom hirurgijom (CRS) i intraoperativnom hipertermičkom hemioterapijom (HIPEC), kao i da se analizira prognostički značaj faktora vezanih za karakteristike pacijenta, oboljenja i lečenja. Materijal i metode: Studijom je obuhvaćen 61 pacijent sa PC-CRC potvrđenom histopatološki ili CT pregledom, a koji su lečeni kombinovanjem CRS i HIPEC od 2005. do 2012. godine. Peritonealni Cancer Index (PCI) skor je korišćen za kvantitativnu procenu raširenosti PC-CRC. CRS je učinjena prema Sugarbakerovim principima kod svih pacijenata sa PCI≤20 i kod 3/61 (4.92%) pacijenata sa PCI>20. HIPEC (41°C Oxaliplatin u 2000mL izotoničnog rastvora) je izveden pomoću RanD Performer® HT perfuzionog sistema, u trajanju od 30 do 60 minuta. Coxova regresiona analiza je korišćena za određivanje
...
faktora od značaja za OS i DFS. Rezultati: Period praćenja u našoj studiji kretao se od 1 do 83 meseca. Medijana OS iznosila je 51 (>22) meseca. Medijana DFS za pacijente bez rezidualne bolesti (57/61, 93.44%) iznosila je 23 (>16) meseca. Jednogodišnje, dvogodišnje i šestogodišnje OS (DFS) iznosili su 78.6% (68.3%), 58.7% (46.7%) i 50.5% (38.1%), respektivno. Do kraja istraživanja, 55.74% pacijenata su bili živi. Coxova multivarijantna analiza ukazala je na PCI skor kao parametar od prognostičkog značaja za pacijente lečene CRS i HIPEC. Pacijenti sa PCI<13 (vs. PCI≥13) imaju duže OS i DFS, što je potvrđeno i za PCIpotkategorije (PCI<7 vs. 7≤PCI<13 vs. PCI≥13). Svi pacijenti sa PCI<7 su još uvek živi. Zaključak: Naše istraživanje je pokazalo da CRS i HIPEC značajno poboljšavaju preživljavanje pacijenata sa PC-CRC. Ovaj modalitet lečenja trebalo bi uzeti u obzir kao najpogodniji kod dobro selektovanih pacijenata sa ovom bolešću.
Purpose: The aim of this research was to examine overall survival (OS) and disease free survival (DFS) in patients with colorectal peritoneal carcinomatosis (CRC-PC), treated with cytoreductive surgery (CRS) and intraoperative hyperthermic intraperitoneal chemotherapy (HIPEC), as well as to analyze factors of prognostic significance. Methods: We included 61 patients with pathological/CT confirmation of CRC-PC, treated with CRS+HIPEC from 2005 to 2012. Peritoneal Cancer Index (PCI) score was used for quantitative assessment of the CRC-PC extent. We performed CRS following Sugarbaker's principles in all patients with PCI≤20 and only 3/61 (4.92%) patients with PCI>20. HIPEC (41°C Oxaliplatin in 2000mL isotonic solution) was performed using RanD Performer® HT perfusion system during 30-60minutes. Cox proportional hazard regression was used to determine significant factors for OS and DFS. Results: Follow-up period was 1-83 months. Median OS was 51 (>22) months. Median DFS for patients witho
...
ut residual disease (57/61, 93.44%) was 23 (>16) months. One-, twoand six-years OS (DFS) were 78.6% (68.3%), 58.7% (46.7%) and 50.5% (38.1%), respectively. By the end of the research, 55.74% of patients are still alive. Cox multivariate analysis indicated PCI-score as parameter of prognostic significance for patients treated with CRS+HIPEC. Patients with PCI<13 (vs. PCI≥13) have longer OS and DFS, also confirmed for PCI-subcategories (PCI<7 vs. 7≤PCI<13 vs. PCI≥13). All patients with PCI<7 are still alive. Conclusion: Our research indicates that CRS+HIPEC significantly improves the survival of CRC-PC patients. This treatment modality should be considered as the most suitable in well-selected patients with this disease.
Faculty:
Универзитет у Београду, Медицински факултет
Date:
09-04-2014
Keywords:
Kolorektalni karcinom / Colorectal cancer / Citoreduktivna hirurgija / HIPEC / Peritonealna karcinoza / Cytoreductive surgery / HIPEC / Peritoneal carcinomatosis