Krvarenje kao komplikacija lečenja akutnog infarkta miokarda metodom primarne perkutane koronarne intervencije
Bleeding complicating acute myocardial infarction in patients treated with primary percutaneous coronary intervention
Author
Matić, Dragan M.
Mentor
Stanković, Goran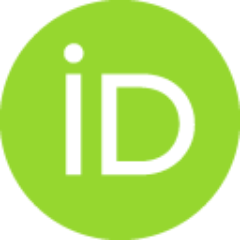 Committee members
Seferović, Petar
Vukčević, Vladan
Obradović, Slobodan

Abstract
Nekoliko randomizovanih kliničkih studija je pokazalo da pacijenti sa velikim krvarenjem kao komplikacijom akutnih koronarnih sindroma (AKS) i perkutane koronarne intervencije (PKI) imaju lošiji klinički ishod, sa povećanim rizikom od nastanka glavnih neţeljenih kardijalnih dogaĎaja (MACE), koji obuhvataju smrtni ishod, infarkt miokarda, šlog i trombozu stenta, u odnosu na bolesnike bez krvarenja. Prema tome, prvencija krvarenja je postala isto toliko značajna kao prevencija ishemijskih dogaĎaja. MeĎutim, napore da se ovo sprovede ometa nedostatak jednobraznosti u definicijama krvarenja koje se danas koriste. U cilju standardizacije brojnih definicija krvarenja kod bolesnika koji primaju antitromboznu terapiju, tim naučnika okupljen oko Bleeding Academic Research Consortium-a (BARC) je nedavno konsenzusom doneo klasifikaciju krvarenja koristeći hijerarhijski pristup pri opisu stepena teţine krvarenja. Pošto se od nove jedinstvene definicije krvarenja očekuje da bude široko p
...
rihvaćena u kliničkim studijama i svakodnevnoj kliničkoj praksi, potrebno je da se njena vrednost potvrdi putem primene na već postojećim podacima o krvarenju ili podacima sakupljenim putem budućih kliničkih studija. Cilj: Glavni cilj ove studije je da ispita odnos izmeĎu bolničkog krvarenja procenjenog prema BARC klasifikaciji i kratkoročnog i dugoročnog mortaliteta/MACE-a kod neselektovane populacije bolesnika sa akutnim infarktom miokarda sa elevacijom segmenta ST (STAIM) podvrgnutih hitnoj koronarnoj angiografiji i lečenih metodom primarne PKI. Metode: Studija je obuhvatila 1808 konsekutivnih bolesnika sa STAIM, primljenih u periodu od avgusta 2009 do januara 2011 godine na Odeljenje urgentne kardiologije Kliničkog centra Srbije u Beogradu radi lečenja metodom primarne PKI. Podaci o bolesnicima sakupljeni su prospektivno i uneti u jedinstvenu elektronsku bazu podataka. Bolesnici su grupisani prema teţini krvarenja po BARC klasifikaciji (tip 0+1, tip 2, tip 3a, tip 3b, tip 3c, tip 5a i tip 5b)...
Background: Several randomized trials have demonstrated that patients with major bleeding complicating acute coronary syndromes (ACS) and percutaneous coronary intervention (PCI) have worse clinical outcomes with increased risk of subsequent major adverse cardiac events (MACE), including death, myocardial infarction, stroke and stent thrombosis than those without bleeding. Therefore, prevention of bleeding has become equally as important as the prevention of ischemic event. However, this effort is hampered by the lack of uniformity in bleeding definition currently in use. In order to standardize multiple bleeding definitions for patients receiving antithrombotic therapy, the Bleeding Academic Research Consortium (BARC) has recently developed a consensus classification for bleeding by using a hierarchical approach to describe bleeding severity grade. Since newly proposed unified bleeding definition is expected to be widely accepted in clinical trials and real-world clinical p
...
ractice, it must be validated with the use of existing data sets or data collected by future clinical trials. Objective: The main objective was to investigate the relationship between in-hospital bleeding as defined by BARC consensus classification and short-term and long-term mortality/MACE in unselected patient population who underwent emergency coronary angiography and primary PCI for STEMI. Methods: Our study obtained 1808 consecutive patients with STEMI admitted for primary PCI between August 2009 and January 2011 at the Department of Cardiology, Clinical Center of Serbia, Belgrade. Data of patients who experienced in-hospital bleeding were collected prospectively and entered into the dedicated electronic database. Patients were grouped according to the BARC categorization of bleeding (type 0+1, type 2, type 3a, type 3b, type 3c, type 5a and type 5b)...
Faculty:
Универзитет у Београду, Медицински факултет
Date:
17-12-2014
Keywords:
primarna perkutana koronarna intervencija / primary percutaneous coronary intervention / bleeding / Bleeding Consortium classification / mortality / krvarenje / mortalitet / Bleeding Academic Research Consortium klasifikacija